MUSIC
The latest track from Lola Marsh is a noirish, ghostly tune that's guaranteed to have you tapping your feet.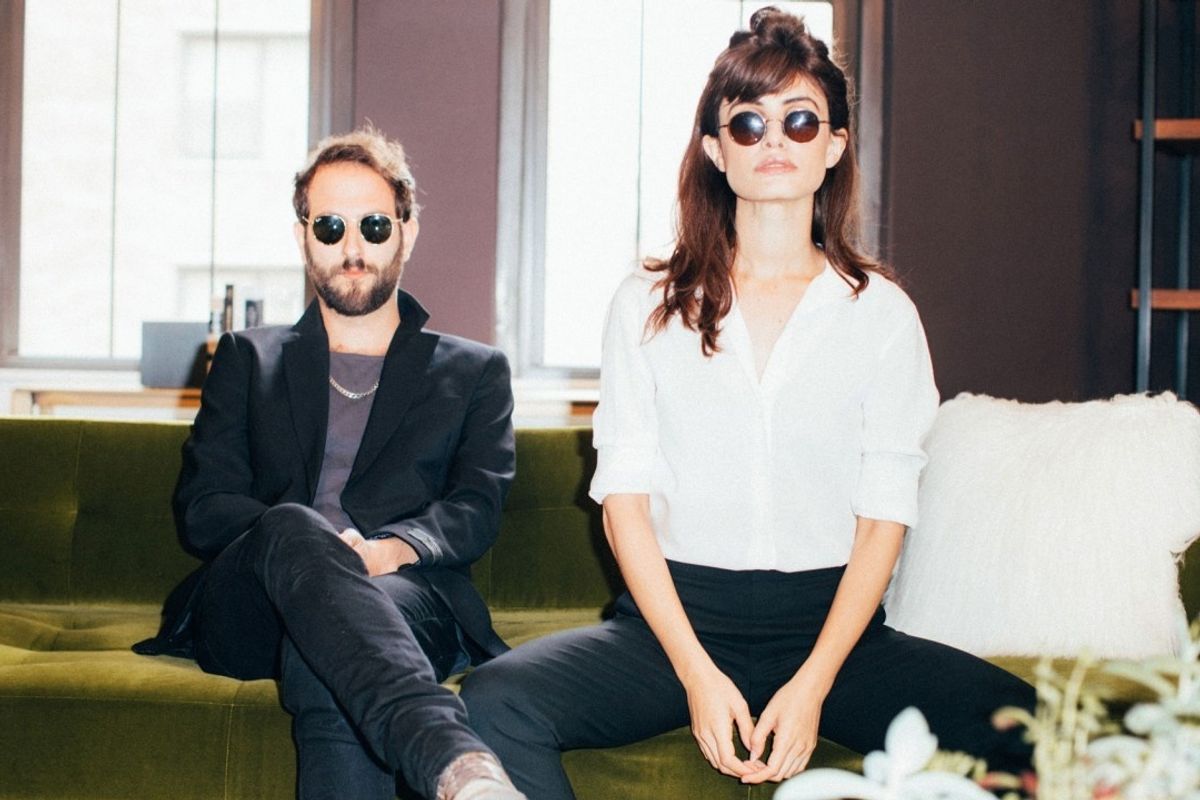 The duo Lola Marsh just released their new single "Echoes."
It's an enchanting, textured track, set to an intoxicating beat and tied together by singer Yael Shoshana Cohen's silky vocals.
The band, consisting of Cohen and Gil Landau, formed in 2013 in Tel Aviv, Israel. Since then, they've been crafting noirish, danceable electro-folk, blending melancholia with electric energy to create music that pays tribute to many modern groups but also possesses a sound all its own.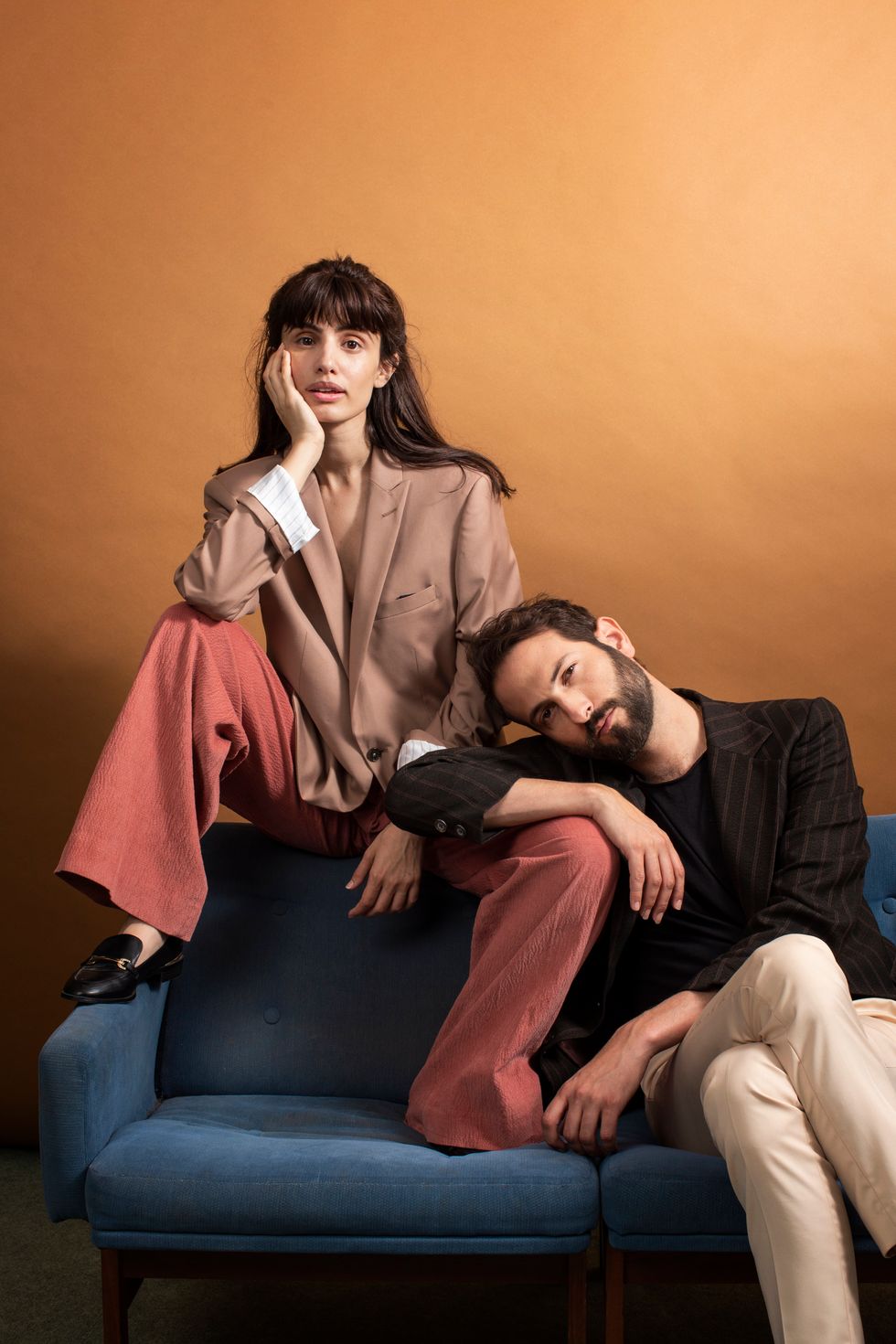 "Echoes" is a mysterious tune, one that lands somewhere between the moodiness of the Twin Peaks theme song, the expansive rhythms of Tame Impala, and the country-rock-psychedelia of early Muse. Its haunting lyrics could tell the story of someone scanning the crowd for a new lover, or wandering the streets alone, remembering a long-gone ghost of the past. Either way, the song feels drawn out of late night scenes, filled with images of neon signs and faint moonlight spiraling through fog.

Though it's about getting caught up in memories of the past, "Echoes" also feels free, like something has been released or exorcized by the end of the track. The band echoed this contrast in a press release, stating,"'Echoes' is about that feeling you sometimes have when you want to disappear, but at the same time, want to be found. That scary beautiful moment just before falling asleep, when you are the most lonesome version of yourself."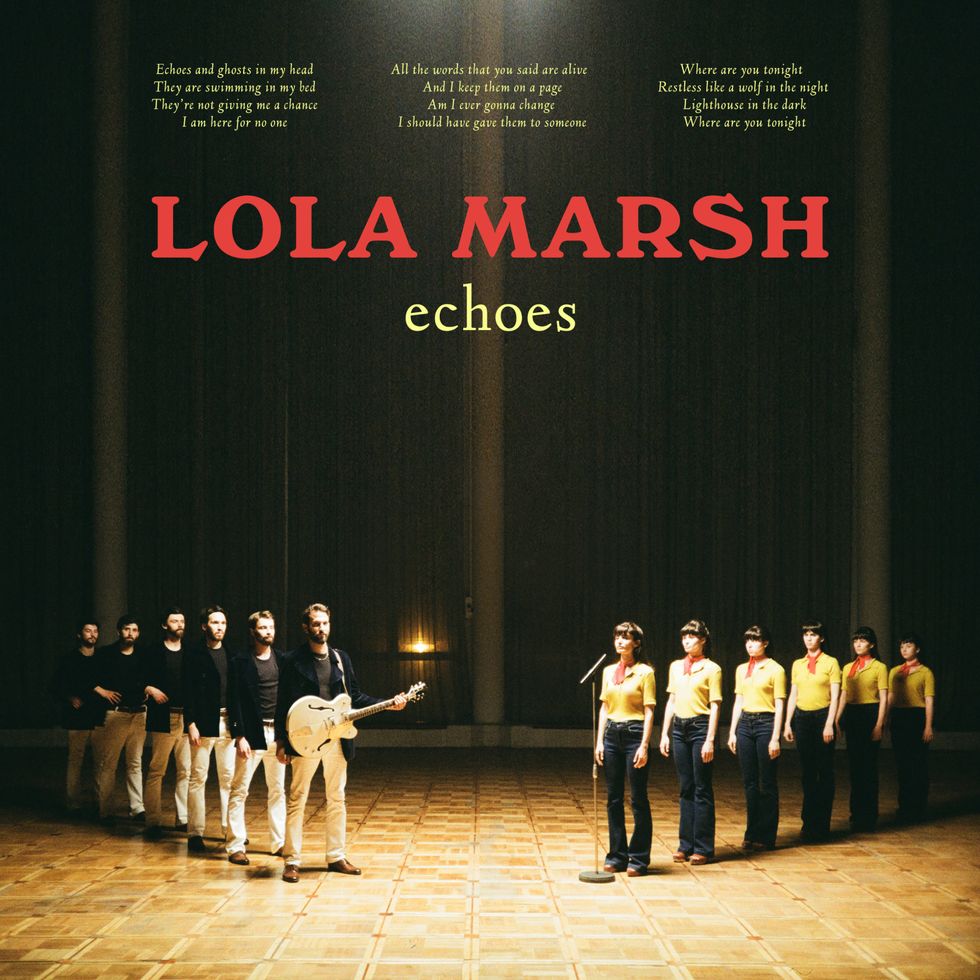 The video takes notes from '70s fashion and boasts a distinctly vintage feel. It finds the two musicians dancing as multiple versions of themselves, peering at each other from across an empty loft and slowly moving closer to each other. It's a fitting visual for a song that's disorienting and multifaceted, but also catchy and ultimately certain to get listeners tapping their feet. In some ways, because it's so gloomy and catchy at the same time that it feels designed for a haunted dance party, or maybe a rager at the decaying, vine-covered mansion down the road.

"We are so excited to have new music out there!" said the band. "After we wrote 'Echoes,' we immediately started to dance, and we knew that something very good just happened. Our director Indy Hait gave us the chance to finally show off our silly dance moves for the first time."
Watch the video for "Echoes" below.
Lola Marsh - Echoes www.youtube.com