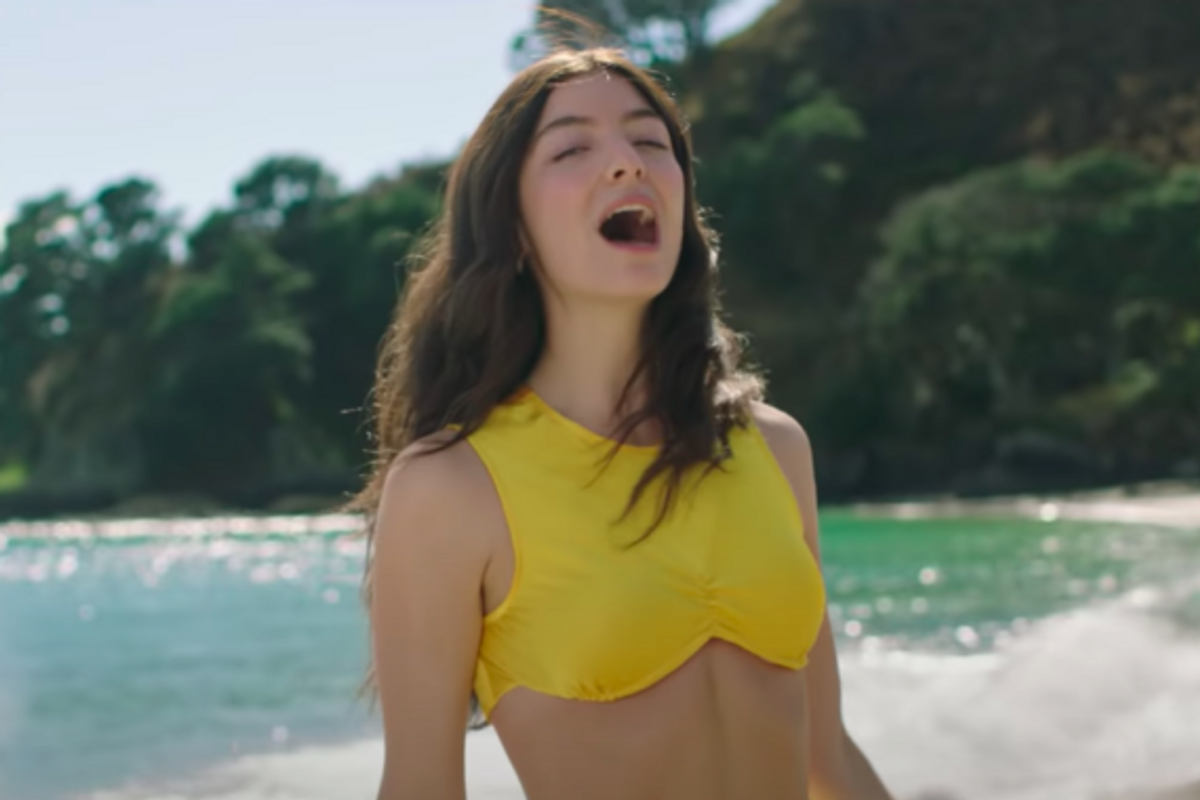 Lorde is back just in time for Hot Vaxxed Summer with a sunny new single called "Solar Power."
The song, Lorde's first in four years, comes along with an appropriately sunny video that features Lorde in a brilliant yellow dress, dancing on a beach and looking like the embodiment of joy.
Lyrically, the song seems to be a call to live your wildest and most hedonistic summer dreams after a terrible year indoors. It's also an ode to self-love, with Lorde referring to herself as a "prettier Jesus" (no, you can't make this up).
---
The whole thing feels like a breath of release, a call to joy after four years of silence from Lorde and a whole lot of drama and pain in between.
Some fans are seeing it as a natural sequel to the lyric in Melodrama's "Liability": "You're gonna watch me disappear into the sun." (One YouTube commenter wrote, "Liability: You're all gonna watch me disappear into Sun. Solar Power: The Sun helped me move on. Edit: This is the character development that we deserve to hear.") Other fans have been posting memes of solar panels; such is the power of a new Lorde song. (Perhaps it's all a climate allegory in the end).
According to Lorde herself: "The album is a celebration of the natural world, an attempt at immortalising the deep, transcendent feelings I have when I'm outdoors," she wrote in an email. "In times of heartache, grief, deep love, or confusion, I look to the natural world for answers. I've learnt to breathe out, and tune in. This is what came through."
It's a bit of a strange track structurally, building up to a big chorus that it avoids actually breaking into until halfway through the song. Even then when it finally reaches the chorus, it still has that understated sense of soft restraint that has characterized most of Lorde's music and that so clearly inspired successors like Billie Eilish. But it has an undeniable, infectiously sexy rhythm to it that we can't wait to dance barefoot to, margarita in hand.
The song was produced by Jack Antonoff and features backup vocals from indie stars Clairo and Phoebe Bridgers. Watch the video below, get out your sunblock on, and get ready for the summer of Solar Power.
Lorde - Solar Power (Official Music Video)www.youtube.com
She's back. ☀️ Lorde just released "Solar Power," the first single from her third studio album also called 'Solar… https://t.co/V2y56rSTbO

— Pigeons & Planes (@Pigeons & Planes) 1623365809.0