TV
25% of the reality show's relationships resulted in lasting marriage.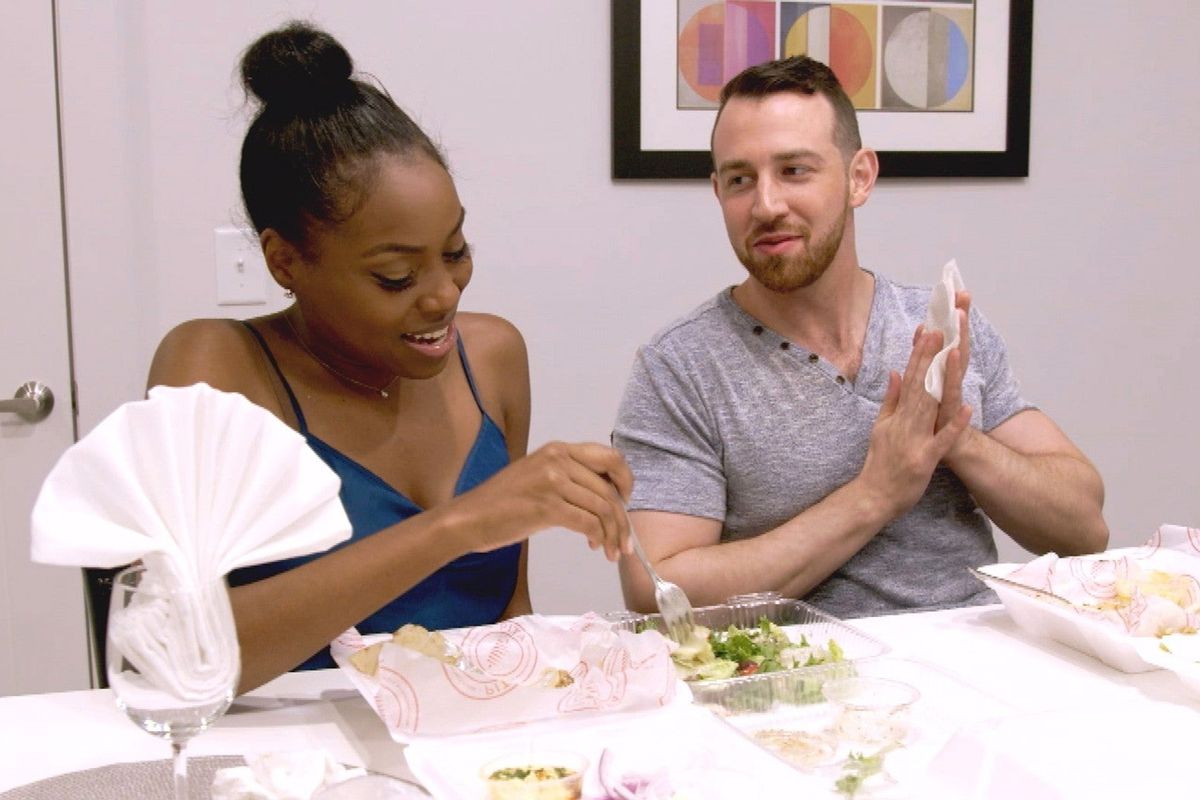 Netflix
What happens when you take a bunch of single people, separate them by gender, force them to spend multiple days blindly chatting with one another in isolated pods, and then pressure them to get married in a month?
Well, if Love Is Blind—Netflix's latest hit reality show—is any barometer, apparently some of them actually find lasting love.
Hosted by Nick and Vanessa Lachey, both of whom only appear on the show for roughly two minutes spread across all 10 episodes, Love Is Blind refers to itself as an "experiment" with (what seems to be) a knowing wink. Or, at the very least, the contestants all acknowledge the ridiculousness of their scenario, while simultaneously going all in.
The first session of the show is, in essence, kind of like blind speed dating. Contestants are divided into group dorms based on gender and proceed to spend ten entire days moving from pod to pod. "We would be in those pods for hours every day. Even up to 16 hours, 18 hours a day. I know that sounds ridiculous, but that is accurate," said Lauren, one of the shows most popular contestant, to BuzzFeed News. The goal of the experience is to get to know one another on the deepest emotional level possible and then get engaged–having never seen each other.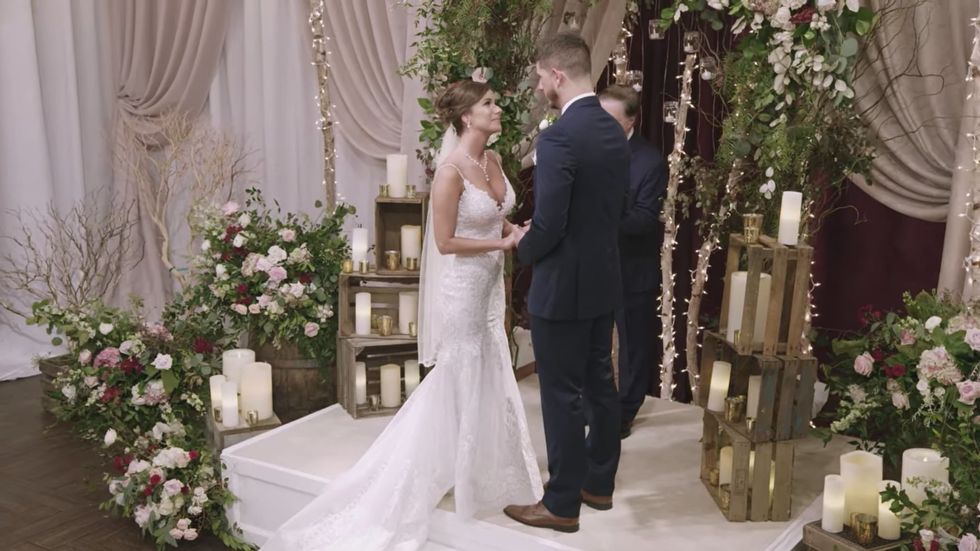 Netflix
From there, the engaged couples are whisked away to a beachside vacation in Mexico, where they finally get to hang out (and hook up) with each other face-to-face. Finally, the couples are brought back home (they're all from Georgia), moved into the same apartment complex, and forced to live with each other for two weeks before getting married. It's really, really absurd.

But the craziest part is that it actually seemed to work. Of the eight couples who decided to get engaged after the pod portion of the show, two of them actually got married. And here's the kicker: Love Is Blind was filmed over a year ago and both of those couples—Cameron and Lauren, Amber and Barnett—are still together.
To put it in mathematic terms, 25% of the relationships formed on Love Is Blind resulted in a real marriages that have lasted longer than a year. That's a wild success rate for a dumb reality TV show.
In which case, maybe Love Is Blind isn't so dumb, after all. Yes, sure, Love Is Blind fails as an actual experiment considering the fact that everybody involved is at least moderately attractive, so no matter who a person ends up with they likely won't be physically repulsed. And obviously, it's trash in the same way that every other reality show is also trash. But at the same time, maybe there really is something to be said for trapping people in enclosed spaces for days on end and forcing them to focus entirely on each others' personalities. Maybe lasting relationships should be built on more than just sex appeal, and falling in love with a person's personality makes you more likely to fall in love with their physical appearance, too. Maybe Love Is Blind has the right idea.