by Randy Radic
Madam West just released "Strongest Son."
The single is from the band's forthcoming album, entitled Warm Bodies, slated to drop March 23. Based in New York City, Madam West was originally a synth-pop duo, but expanded to a quintet while simultaneously adopting a fresh sound, one blending alt-rock, folk, and neo-soul elements into a unique multi-layered brand of danceable music.

After receiving acclaim from IMPOSE, Tiny Mix Tapes, GoldFlakePaint, NextNorthWest and the U.K.'s Bearded, Madam West took off on a national tour in 2017. The band has opened for Anna Wise, and shared the stage with Milo, Guerrilla Toss and Zola Jesus.
Fronted by Sophie Chernin on lead vocals, the rest of Madam West includes Todd Martino on keyboards and backing vocals; Mike McDearmon on drums; Will Clark on guitar; and Jory Dawidowicz on bass.
"Strongest Son" opens with rippling synths, throbbing bass and crunching drums. A skanking riff from the guitar enters, giving the tune the rococo flavor of a video game soundtrack, nuanced and jaunty. The melody merges alt-rock with a delicious experimental jazz-pop tincture, infusing an ornate, flamboyant edge to the harmonics. Chernin's rich, velvety smooth voice laces serene blushing tones overhead, as the quavering keyboards emanate a contrasting reedy color. When the melody ascends it adds harmonic hues achieving a streaming kaleidoscopic energy.
An excellent tremolo-filled guitar solo, underscored by the pulsing rhythm section, radiates sharp, incandescent colors running to a pulsating Jovian culmination layered with multiple dominating sonic hues.
The lyrics provide a heady, poetic assessment of a cataclysmic event, like nuclear war.

"How to write words to get us through these times? (No pressure) / But what is time, babe but all these ties to all of these ancient timelines? / Blisteringly bold / Out in the sun / The strongest sun / The strongest son / For real though this time the sirens couldn't even cut through / So bright a glare, so colorfully felt / The pangs of each swath of / A foregone conclusion / Bound to foreclose for sure / Doomed to foreclose for sure."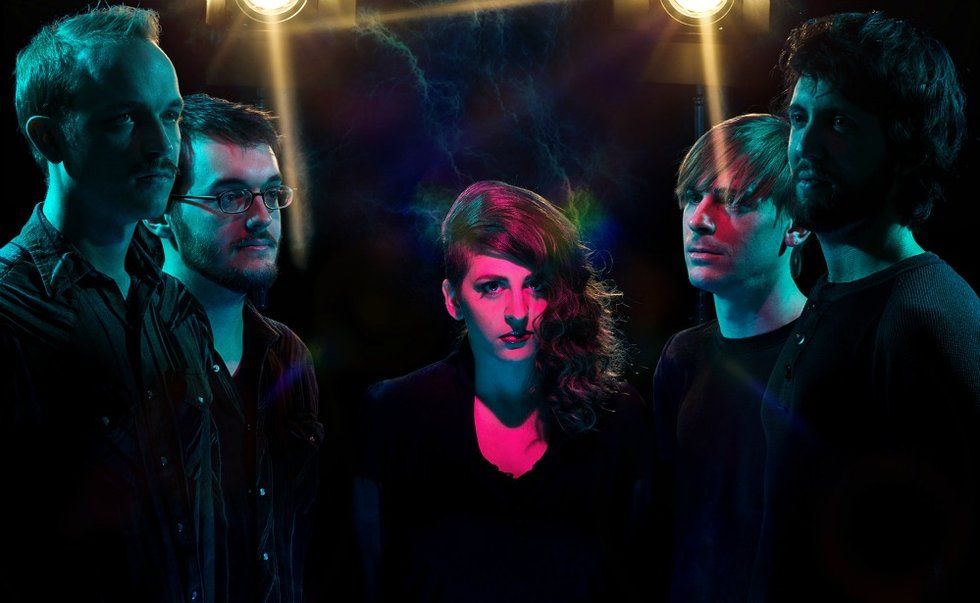 3.bp.blogspot.com
"Strongest Son" is delightful and superb. The lavish alt-rock melody exudes sonic innovation and an addictive allure. Chernin's tantalizingly composed voice imbues the song with tasty delicate allusions essential to the texture and momentum of the tune. Madam West's "Strongest Son" most assuredly deserves attention.

---
Madam West Tour Dates
03.02 • Radio Bean w/ Vinegar Mother (Burlington, VT)
03.03 • Pauly's Hotel (Albany, NY)
03.07 • C'Mon Everybody (Brooklyn, NY)
03.16 • Secret Loft Show (NYC)
03.17 • Stella Blues (New Haven, CT)
04.20 • Our Wicked Lady (Brooklyn, NY)
---
Randy Radic is a Left Coast author and writer. Author of numerous true crime books written under the pen-name of John Lee Brook. Former music contributor at Huff Post.

---
POP⚡DUST | Read More…

THE OPTION | Trades, Cuts, and Acquisitions: A Crazy Week in the NFL
Battle Royale: The New Way to Play
MUSIC MONDAY | Do You Got The Chills?
SATURDAY FILM SCHOOL | 'Atlanta Robbin' Season' Masters its Dreamy Tone