TV
We can't pretend the 1950s were this wholesome.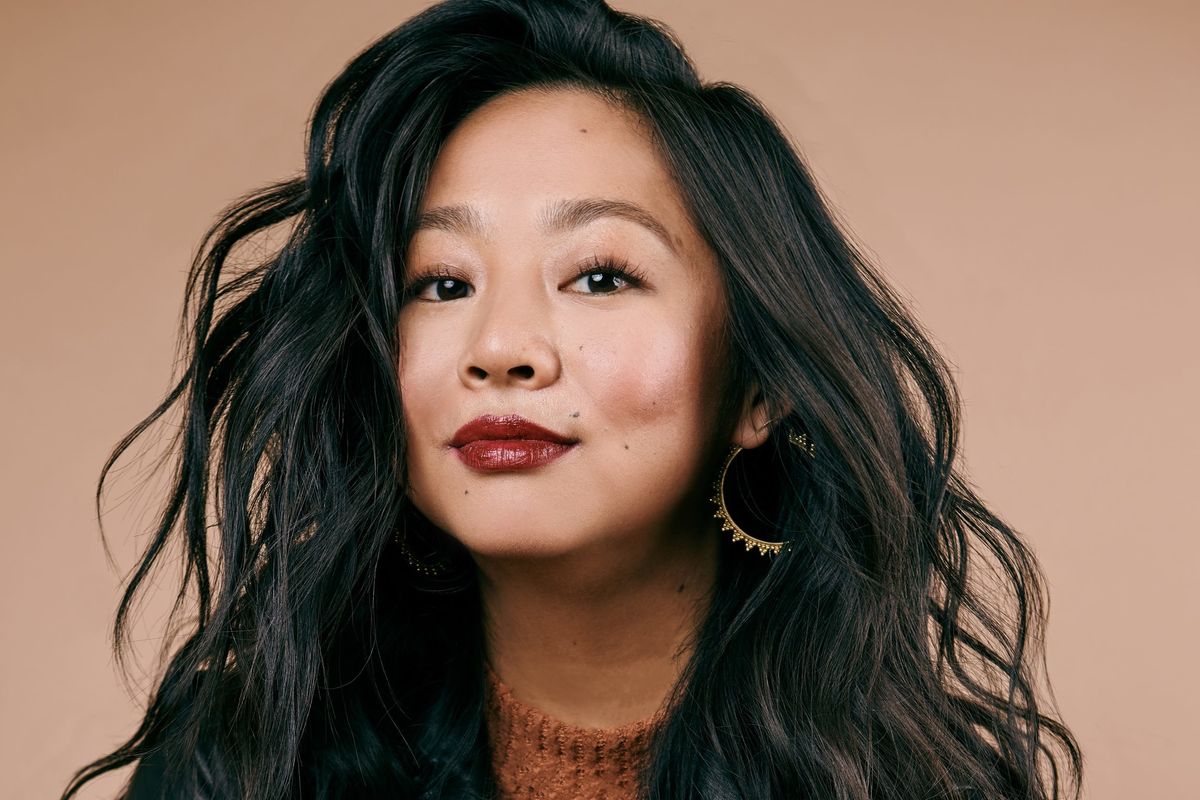 IMDB
The Marvelous Mrs. Maisel continues to deliver the same nostalgia and retro fashion that's earned the show audience acclaim and three Golden Globes.
In season 3, married showrunners Amy Sherman-Palladino and Daniel Palladino (Gilmore Girls) continue their comedic schtick of having characters speedwalk and speedtalk their way through scenes of chaos and slowing down to emphasize the impeccable retro scenery and pastel color palette that defines the show's 1950s wholesomeness. But this season, there is an attempt to address the show's dire lack of diversity (namely the absence of any non-white character) with three new charaters, played by magnetic talents: Midge (Rachel Brosnahan) tours with the celebrated singer Shy Baldwin (Leroy McClain) and his overbearing manager Reggie (Sterling K. Brown), while her ex-husband Joel (Michael Zegen) finds a new love interest Mei (Stephanie Hsu). Ultimately, Mrs. Maisel sticks to its same old formula of clever quips and introspective soliloquies set against gorgeous vintage backdrops, giving the series a predictability that, to some, provides an enjoyable, easy viewing experience, while to others it cripples the show's thematic scope.
So does Mrs. Maisel pass the diversity litmus test? No, not in any meaningful way. The series gets props for including people of color without tokenizing them as helpful best friends or quirky side kicks. Shy Baldwin is a charismatic but temperamental starlet who may or may not be based on a real-life idol of the '50s (Harry Belafonte seems to be the Internet's favorite guess). Sterling K. Brown plays his loyal friend and strict manager who antagonizes Midge and Susie (Alex Borstein) just enough to underscore the season's soft theme that Midge is going to have to get used to a wider, more complex audience beyond Manhattan's Upper West Side.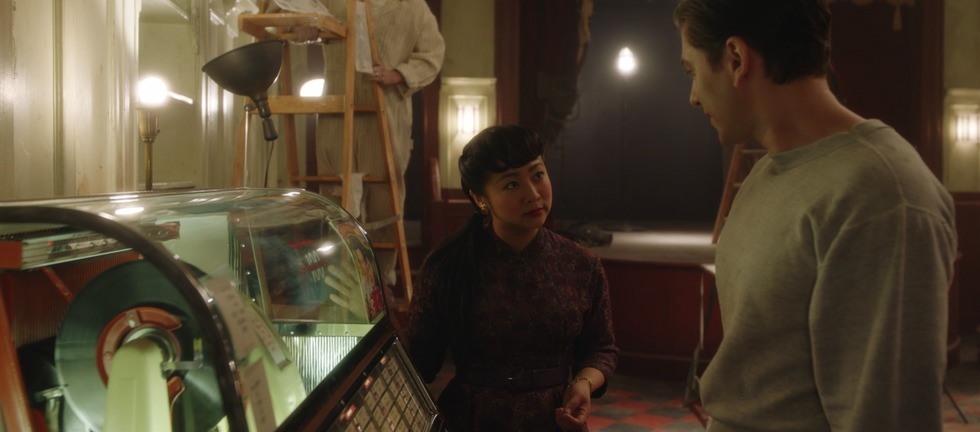 Amazon Prime
But that's where the show rings hollow, only touching on and skirting around issues like the Civil Rights Movement and segregation, which would have deeply impacted Midge's national tour with a famous African American singer and his predominantly black band. For instance, we see the tour's flashy performances in three major cities: Las Vegas, Los Angeles, and Miami. It's not until Miami that Midge learns that Shy and the band often aren't permitted to stay in the flashy hotels she's staying in, due to the rampant systemic racism of the 1950s. Las Vegas, in particular, was so racially segregated in the '50s and '60s that even renowned black performers who were invited to perform (such as Harry Belafonte) were forced to enter and leave through back doors; simply, Las Vegas was called the "Mississippi of the West" during this era.

But anachronisms aside, the show earns a big win for its introduction of Stephanie Hsu, who plays Mei, the enigmatic young woman who helps Joel establish his night club in Chinatown. Aside from being the first speaking role an Asian actor has had on the series, Mei defies the era's stereotypes of women and the Asian community. After Joel encounters an illegal mahjong gambling parlor nearby, Mei introduces herself with the same fast-talking cleverness and self-assured air that define Joel's ideal "type" of woman, as his friend Archie tells him.
Most notably, 29-year-old Hsu is very aware of the (albeit small) step forward her character makes toward uplifting Asian American representation on American TV. The daughter of Chinese and Taiwanese immigrants, Hsu pursued acting (to her family's trepidation) and graduated from NYU's Tisch School of the Arts the same year as Brosnahan. Trained in experimental theater, Hsu was painfully aware of how few opportunities are given to Asian actors in the entertainment industry. As little as 1% of Hollywood's leadings roles go to Asian actors, while on Broadway, Asian-Americans only occupy 4% of roles. But Mei isn't just a rare opportunity for today's Asian performers; she's also a standout woman of the time period. "With Mei, to be a female in Chinatown and a medical student [in the 1960s] is one of the most badass things that a woman could possibly do," Hsu said. "It's not a stereotype at all, it's completely pushing the boundary of what was possible [at the time]. It was like a character I had never, ever seen or heard of on TV and, certainly, could have never even imagined."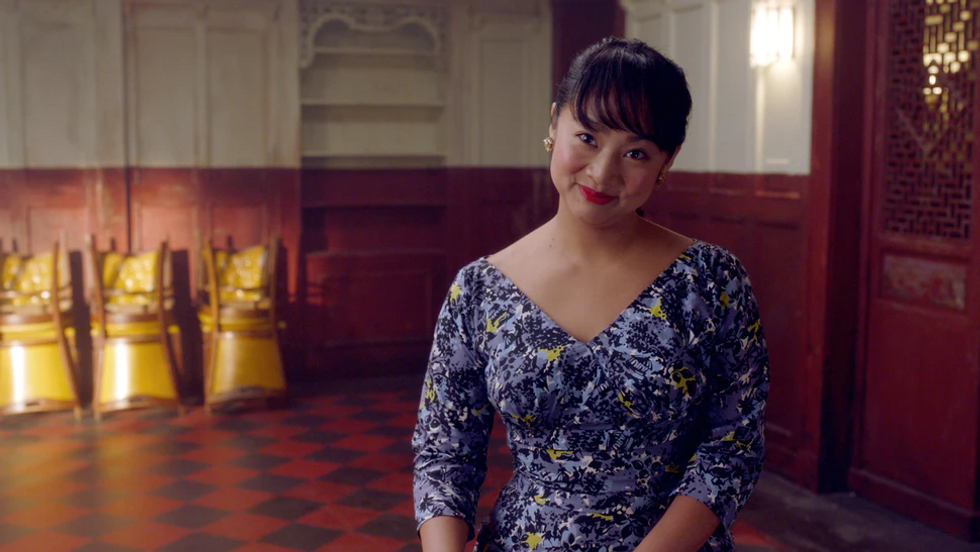 Amazon Prime
Hsu uses her fluent Mandarin language skills to underscore many of Mei's cutting punchlines about Joel's ignorance about Chinatown. As one of New York's oldest and most insular communities, she's a conduit that "shines a beautiful light on this very integral part of New York culture that isn't often spoken about," according to Hsu. She adds, "I feel very honored to get to play [her]." She also told Teen Vogue, "I feel a certain type of obligation to be making more space for younger versions of me."

So while some critique, "It's good to see the show attempt diversity. But if all they're going to do is make jokes about gambling and Asian stereotypes, it's not helpful," that view loses sight of the overall context of the show. In episode six, the show forces Midge and Joel to hear from people of color exactly how the world works differently for them. When Joel pridefully confronts Mei about secretly helping him with his nightclub, she says, "Hey, John Wayne! If you haven't noticed, this is a very insular neighborhood. You can't get anything done if you don't have 'cousins'...Chinese 'cousins'...You don't know the language." She leaves while telling Joel off in Mandarin. Meanwhile, Midge is helping Shy recover from a very difficult night. While they're huddled in the dark together, Midge speedily offers ways she could improve his situation, including bringing him back to her hotel room. He gives her a sardonic, all-too-knowing look, "I can't go to your hotel. This is Florida; we don't stay in your hotels."
It's as if both moments, through language barriers and tense moments of silence, capture the show's dissonance between the wholesome retro-nostalgia The Marvelous Mrs. Maisel blindly offers viewers and the fraught social reality that it disregards.