Music Reviews
The Jungle Is The Only Way Out, her debut album, is a gorgeous genre-kaleidoscope centering on love, pain, and rebuilding.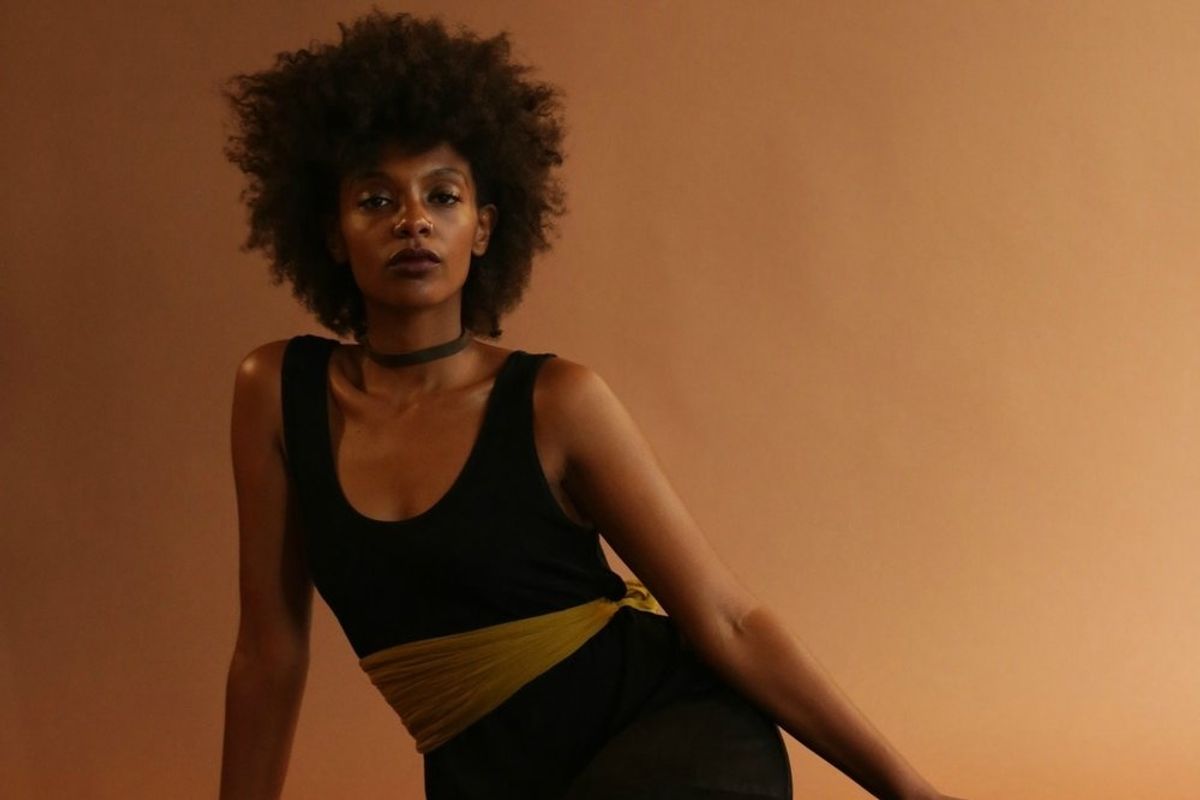 Theo Jemison
There is a profound difference between an escape and a journey, and Marian Mereba knows that better than anyone.
The title of Mereba's debut project, The Jungle Is The Only Way Out, sounds like a warning, but its intended as a statement of fact. The album takes for granted that struggle, pain, and loss are inevitable in this life. On "dodging the devil," one of the album's spoken-word interludes, this struggle takes on a physical form as Mereba confronts the devil himself. From the bitterness in her voice, it's clear she knows him all too well. But then, the interlude draws to an end, and in her clear and unshaken voice, she closes: "The Devil's been lied to / The Devil could die too."
For Mereba, rebuilding one's self is inevitable. She takes the trials and tribulations of her life and unrolls them into a journey, a story to be told. It's not about pretending she never went through pain, but knowing that pain is behind her and is a part of who she is, for better or worse. Mereba centers herself, the ways she's loved and lost, in this lesson, and the album's inimitable and genre-less sound flows out from her.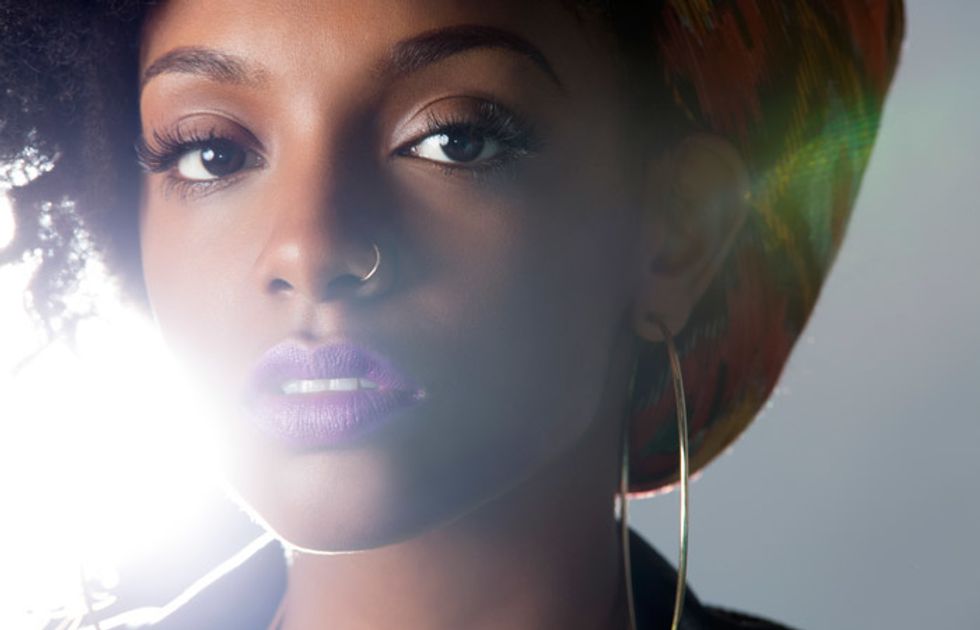 Usually, when a review notes an album's blend of genres, it's to comment on how that blend exists for its own sake, working as juxtaposition or as testament to the flexibility of the genres combined. But Mereba even-handedly pulls from R&B, blues, folk, soul, and hip-hop—arguably, the pinnings of American music itself—and the album never feels as though she's just experimenting for the hell of it. There's a string arrangement and a chorus behind her on "Get Free," a muffled synth and early-2010s vocal distortion on "Highway 10," and a dramatic spaghetti Western guitar undergirding the deliberate R&B paranoia on "Heatwave"—and it all makes gorgeous sense. The Jungle… is the sound of Mereba constructing her sound for the listener in real time, decades of music hurtling together to create these forty minutes, on Mereba's tempo.

Beginning with the prayer-like "more," Mereba celebrates the salve of self-love, breaking free of a damaging relationship, and what she's gone through to become the artist she's always wanted to be—and that's just the first four tracks. "Black Truck" is mesmerizing, as she spells out her resilience in verses over a booming drum. She plays unbreakable as well as she plays vulnerable, and The Jungle…'s emotional life is only ever on her terms. The one-two punch of "Heatwave" and "Get Free" is devastating, and purposefully so. "Heatwave" is the sound of fear, seething with the threat of police brutality and violence, Mereba's vocals a warning rising above a city street, as 6LACK's guest verse perfectly balances on the line of entrancing and haunting. On "Get Free," meanwhile, Mereba counters the fear with the album's central maxim: "Not trying to get by / I'm trying to get free." It's a promise to herself in the face of everything that could be taken from her. Again, Mereba focuses on the inevitability of rebuilding and moving on, but here it's a gift, not a mission, and the song's impeccable arrangement only makes the message more of a blessing.
"My One" is a moving love letter to music itself, and to the relationship she's had with it since she was a child. It's a simple song, compared to the rest of the album, but it's a deeply felt performance— she speaks to music as a constant grace she can count on, the language she uses for the unspeakable.
Nowhere else on the album is Mereba's unadulterated talent clearer than on "Planet U," one of the album's first singles given new life on the tracklist. It's a glorious song, massive in its sonic scope yet gentle in its caressing lyrics. After nine tracks of searching for a love worth her energy, Mereba's joy in finally finding a partner is palpable. Mereba remains in control, painfully so, when this love falls apart over the next two tracks. "Stay Tru" sounds dreamy, but it's still a warning to her lover not to stray, implying it'd be his loss if he did.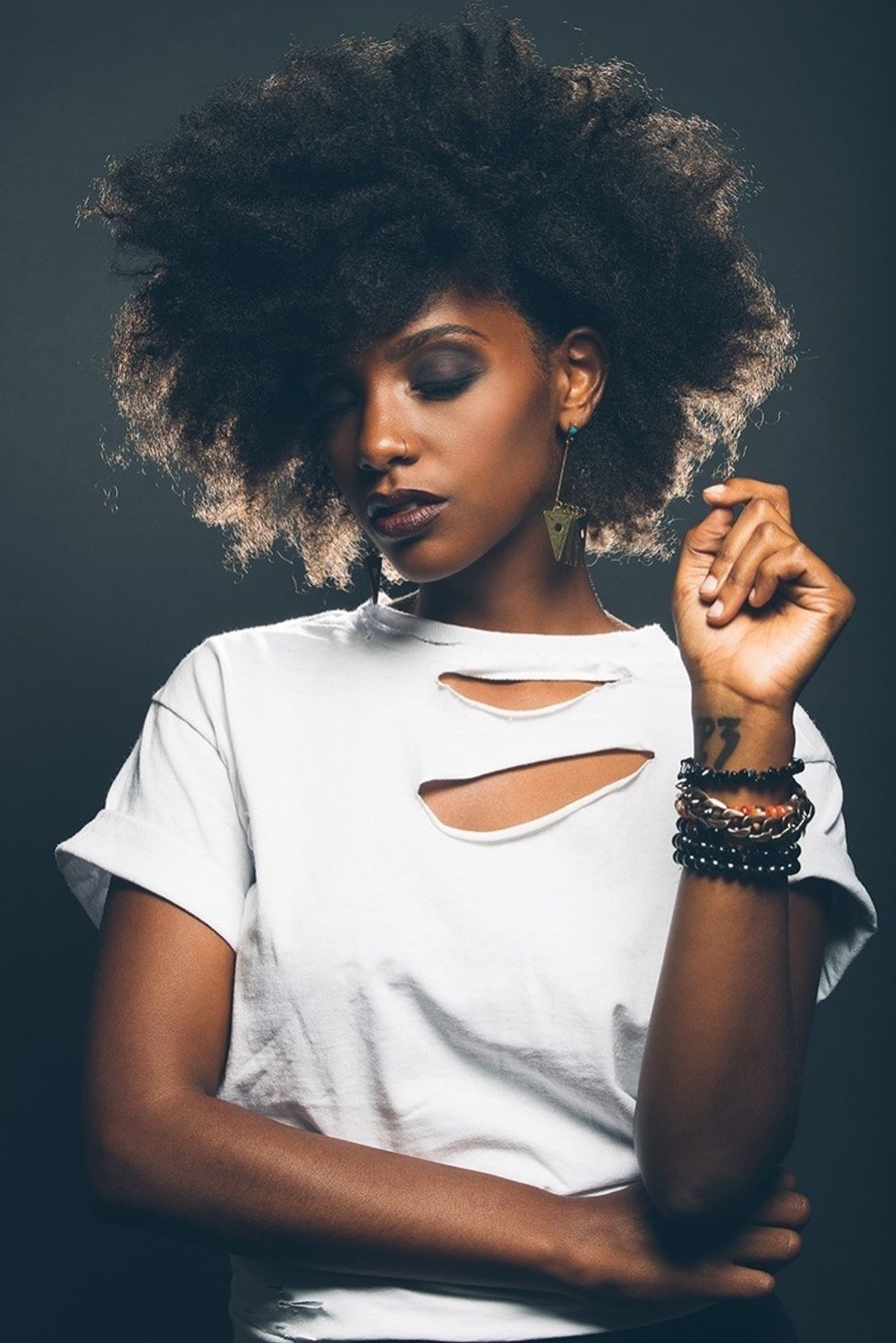 The caution turns to desolation on "Sandstorm," a duet with frequent collaborator JID. The Atlanta rapper surprisingly and heartbreakingly echoes Mereba, assuming the role of her lover as they tell the story of a relationship crumbling in their hands. Given sorrowful life by a melancholic piano, "Sandstorm" reminds the listener of the cyclical role love can take on, a revolution of bliss and pain alike. By the time the album closer, "Souvenir," rolls around — folk laid over thundering drum in the distance — the listener understands that Mereba is as on her own as she was at the start, but it's not a setback. "I'm leaving Samsara," she calls over the final notes of the album. Loss is never the end for Mereba. It's another step forward in her journey.

The Jungle Is The Only Way Out sounds like joy and suffering holding hands. Mereba embraces the openness of what's to come while acknowledging the weight of what's been left behind. "Toss back time like shots with me," Mereba beckons towards the album's end; "nothing loved is lost." There's a feeling throughout The Jungle… that you're lucky to even be here, to listen to Mereba unfold, discover, and create herself.
The Jungle Is The Only Way Out
---
Matthew Apadula is a writer and music critic from New York. His work has previously appeared on GIGsoup Music and in Drunk in a Midnight Choir.
---
POP⚡DUST | Read More...
I'm an Asian Woman on Tinder: An Analysis of My Inbox
Kings Spins Defiance Out of Darkness