Frontpage Popular News
Miley Cyrus' Legendary Return To Music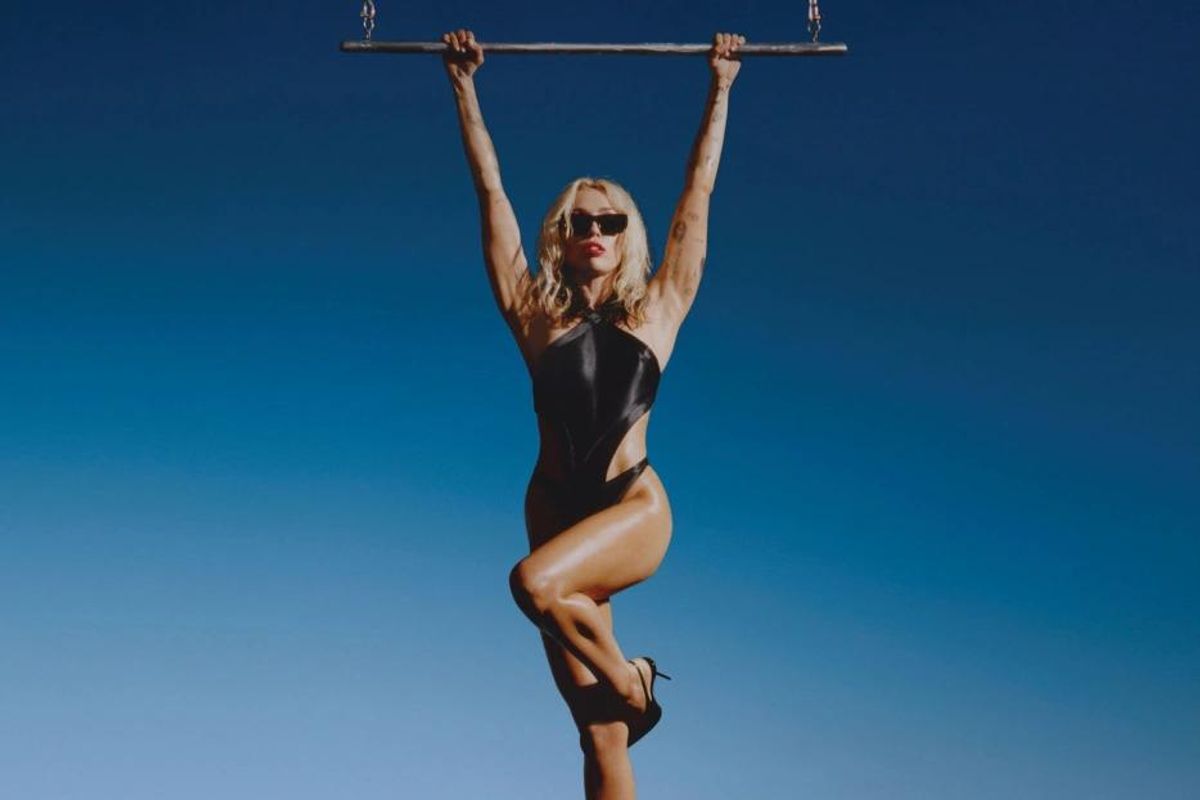 Columbia Records
Updated 1/13/23
Ladies and gentlemen, She's Back. Miley Cyrus has returned to music with her single "Flowers" as a present for her ex-husband Liam Hemsworth on his birthday. As Liam celebrates his 33rd, Miley will probably celebrate with 33 million+ streams.
The song samples Bruno Mars' "When I Was Your Man", which Liam allegedly dedicated to Miley at their wedding. Miley's song appears to be a direct response...where Bruno says "I should've bought you flowers/and held your hand", Miley rebuttals with "I can by myself flowers/I can hold my own hand."
We are officially in Miley's single, self-love era and I, for one, am here for it. Watch the music video here:
Leading up to the New Year, posters and billboards popped up all over town. Phrases like "she's coming" and "I can love me better than you can" adorned the sides of buildings…A sign from Columbia Records that something big is coming: rock goddess and former Disney sensation Miley Cyrus is back.
After the 2020 release of the Plastic Hearts, fans have been eagerly anticipating her return to music and…the tour. Since the album, Cyrus has finalized her divorce from Liam Hemsworth, hosted multiple New Year's Rockin' Eves, and been the face of Gucci campaigns galore. She's amped look after look, but the one thing we've been missing is…the album.
On January 13, Smiley will release "Flowers" the first single from her upcoming album, Endless Summer Vacation – the same day as…her ex-husband's birthday. Absolute badass-girlboss behavior. According to promo posters, self-loving lyrics include digs like "I can buy myself flowers." "I can take myself dancing." and "I can hold my own hand."
In a leaked mood board for Cyrus' album, it's rumored that collabs like Harry Styles, Rosalia, Billie Eilish and Finneas have been mentioned. In her new music video, Miley, Selena Gomez, and Paris Hilton are also expected to recreate the 2006 iconic shot of Paris, Britney Spears, and Lindsey Lohan.
The album, set to release on March 10, will be our album of the summer. Cyrus' powerhouse vocals and edgy sound is our generation's version of Stevie Nicks…so it's safe to say we're all totally thrilled about what's sure to be her legendary comeback.