CULTURE
Millie Bobby Brown Is Allowed to Be "Hot"
Leave her SAG award look alone.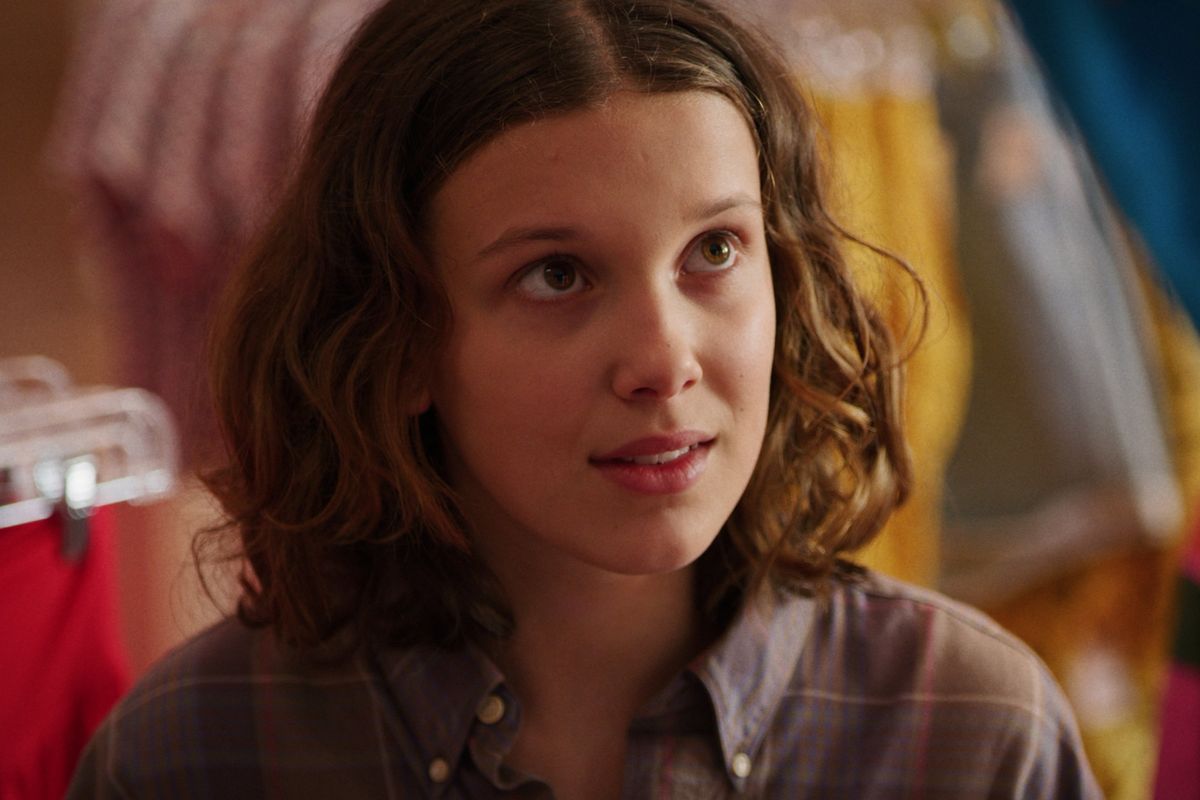 Netflix/Kobal/Shutterstock
The world has watched Millie Bobby Brown, star of the hit Netflix show Stranger Things, transition from a prepubescent child with a shaved head to a young woman with 30.1 million followers on Instagram.
There's no denying Brown's talent as an actress or her ability to remain composed and seemingly content despite being so squarely in the public eye. She's become a fashion icon and late night TV mainstay, delighting fans with her evervescence and relatable, wholesome youthfulness, all while managing to avoid the kinds of scandals that so often invade the lives of adolescent stars. She has always come across as just a normal young teenager, posting pouty selfies and silly dancing videos to her social media, crushing on boys, and delighting over cute new clothes. In an age of hyper sexuality and teenagers getting plastic surgery, Millie Bobby Brown feels like a reminder of America's lost innocence.
Perhaps this is why so many found Brown's recent red carpet look at the 26th Annual Screen Actors Guild (SAG) Awards problematic. Brown wore a trouser and coat-dress outfit by Louis Vuitton, and many felt it was too revealing for a 15-year-old.
People took to social media to criticize the star and her team.
And this isn't the first time Brown has come under fire for looking mature. In recent months, a change has begun to make itself known on the actress' Instagram account. Her posts have taken on a more sultry, even adult, nature. For example, the post Brown shared on October 29th shows the actress in a satin, leopard-print mini dress, looking defiantly at the camera with her mouth slightly open. The second photo in the post is a mirror selfie, in which Brown pouts at the camera as the light falls flatteringly on her torso.

To be clear, Brown looks lovely in both photos, and there is nothing wrong with 15-year-olds posting photos of themselves that boost their self-confidence. But controversy soon arose when Paris Hilton commented with her iconic catch-phrase, "That's hot." Evan Rachel Woods, one of the stars of HBO's Westworld, replied to Hilton's comment with, "She's 15."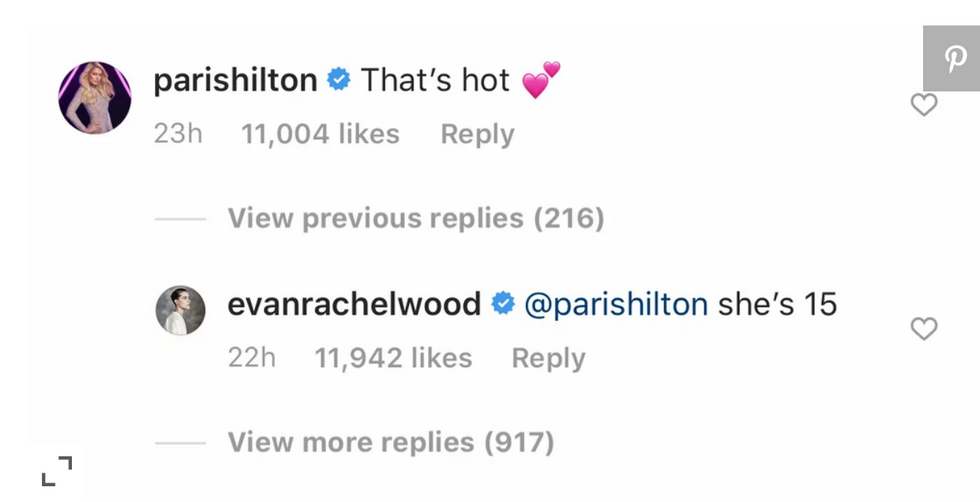 More debate arose in the comments, with some Instagram users agreeing with Wood and praising her for defending children against premature sexualization, while others defended Hilton, saying her comment was harmless. But others take a turn to shame Brown for the revealing nature of her outfit and praise Wood for "saying something." One commenter said: "My daughter is 15 and doesn't dress like this. Nor does she have friends who do. She tells me all the time that she doesn't want to grow up too fast and I think that is few and far between sometimes in today's kids. Let them be kids first :)" Others expressed that if Brown didn't want to sexualized, she should dress differently.

Ultimately, it's a tricky conversation full of pitfalls. To shame Millie Bobby Brown for dressing how she wants to dress (how many teenagers dress) is definitely the wrong route. Women, even 15-year-olds, should be allowed to wear whatever they want without fear of backlash, sl*t-shaming, or unwanted sexualization. That said, was Paris Hilton's comment really unwanted sexualization? She didn't comment on Brown's body or say anything sexual in nature, and she used a common word that's often used interchangeably with words like "pretty" and "beautiful," a word made all the more innocuous by Hilton's famous frequent use of the phrase. Additionally, Hilton's identity as a heterosexual woman further invalidates the reading of the comment as predatory (not that heterosexual women can't be predators, but women complimenting each other's appearances has always been a much less fraught practice than the often leering, double-edged compliments of men).
Additionally—and hear me out here—isn't Millie Bobby Brown allowed to be, well, hot? Think about yourself at 15. Like most teenagers, you probably wanted to be considered attractive. Millie Bobby Brown is well into puberty and already likely in the process of understanding her own sexual nature, and that process comes with experimenting with her expression of sexuality, which, in 2020, can take the shape of social media posts or a little bit of cleavage on the red carpet. That, of course, does not give permission for adults or anyone to treat Brown as a sexual being, and adults should not sexually look at adolescents under any circumstances, as a teen's sexual awakening by way of an adult's behavior or sexualizing gaze can have traumatic effects. Young people should be protected from premature sexualization until they're old enough and mature enough to have autonomy and control over their own sexuality.
But it's interesting to consider whether, if Kylie Jenner had posted an identical picture at the age of 15 and Paris Hilton had commented "Thats hot," anyone would have raised an eyebrow. Was Evan Rachel Wood so defensive of Brown because of legitimate altruism, or because, like the rest of us, she wants our precious Eleven to stay a sexless, innocent child in order to keep with our uncomplicated cultural view of her? Did people criticize her SAG Awards look for her sake, or because it made them uncomfortable? In the same way that it is absolutely inappropriate to sexualize Brown, is it not also inappropriate and unfair to forcefully ignore her sexuality completely?

It's also important to consider that in a world where Justin Bieber was drooled over when he was merely 14, would anyone have such a problem with Brown's post or SAG Awards outfit if Brown were male? Perhaps a part of all of this is that, as a culture (even in 2020), we still see female sexuality as a dirty and taboo thing that we want to keep our children from embodying for as long as possible. As much as premature sexual awakening can have damaging effects, isn't telling a teenager that it's "inappropriate" for them to be considered an attractive being until the day they turn 18 almost as damaging? Should we further reinforce the idea that breasts are inherently sexual? Are we not furthering a culture of shame surrounding sexuality by not allowing teenagers to grow up at their own pace?

The truth of the matter is that Brown is famous, and she is on social media, and she is 15, which means she's going to post pictures of herself when she thinks she looks hot. She's going to wear amazing designer clothes and not all of them are going to be completely modest. And frankly, it's none of our business to judge that, one way or another.