Music Features
Is Black Out Tuesday really "an urgent step of action to provoke accountability and change"?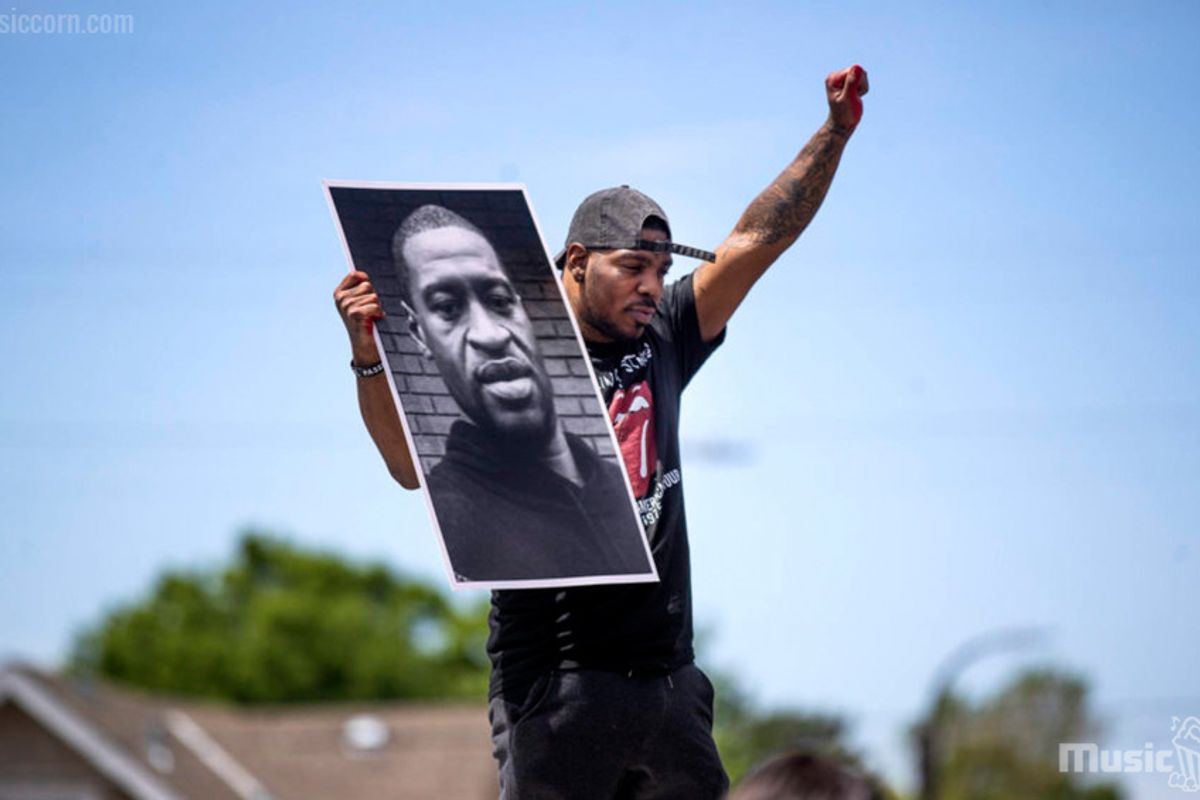 On Friday, May 29th, as protests ripped across the nation, a message began to circulate through social media, asking that the music industry disconnect from the Internet for a day.
The post called this "an urgent step of action to provoke accountability and change."
This is part of an initiative created by Atlantic Records' Jamila Thomas and Platoon's Brianna Agyemang, who launched it alongside several calls to action. "Tuesday, June 2nd is meant to intentionally disrupt the work week," they wrote. "The music industry is a multi-billion dollar industry. An industry that has profited predominantly from Black art. Our mission is to hold the industry at large, including major corporations + their partners who benefit from the efforts, struggles and successes of Black people accountable. … This is not just a 24-hour initiative. We are and will be in this fight for the long haul. A plan of action will be announced."
---
Since then, major labels including Universal and Interscope have vowed to participate in this Music Industry Black Out, using the hashtag #TheShowMustBePaused to change. Many musicians and industry executives are also promising to take part. Interscope also suggested that supporters "text FLOYD" to 55156 to voice opinions against police violence and/or donate to the Minnesota Freedom Fund, as well as look into Color of Change, Winning Justice, and the ACLU," writes Rolling Stone.
According to Variety, the founders of the industry black out recommend:

If you have been impacted by the recent events, take a break – there is a lot going on and sometimes we all just need a minute. Take that minute.
It seems that overall, individual companies and people will be responsible for using the time to question, learn, and act. Over the past week, many more musicians and labels (as well as people and corporations all across the world) have been posting their support for the Movement for Black Lives. The industry black out seems to be an effort to encourage people to translate their digital efforts into real-world action, which is extremely necessary as performative allyship is a significant danger.
Joe Steinhardt, owner of Don Giovanni Records, expressed doubts about the initiative. "Everyone at their fu*king offices should clear out anonymously, not as a promotional effort, not with your Sony logo at the bottom of it; get in the streets," he said to Rolling Stone while at a protest. "I'm in the streets; most of my artists are in the streets. Anyone who can should anonymously be joining the movement. There's a massive movement going on in the country right now. Why are they starting their own branded movement?"
Similarly Jesse Frick, owner of Father/Daughter Records, said, "[Thomas and Agyemang] put up their site with way more information than any of these major labels shared in their instagram posts... The way those posts read to me made me think, 'Read the room.' The way it was first put out there wasn't something I wanted to participate in; getting offline didn't seem right. If you have a platform and you're able to get information out, you should use that. Most of these labels have been profiting off the backs of black musicians from the very start, and this just felt like something they should be doing all the time, not just when there's pressure on them to do so."
In the end, something like Black Out Tuesday will only be valuable if everyone who promised to take part actually uses the day to reevaluate their complicity with systemic racism and if they maintain their commitment to change.
There is no option but to do the work. Let's hope that the music industry's day of silence makes room for everyone in the industry to educate themselves, to explore and challenge systems of oppression, to care for themselves, to challenge their own sensitivities, to make sacrifices, and to find ways to take meaningful—not performative—action.
#TheShowMustBePaused https://t.co/JHTUG34Ibj

— theshowmustbepaused (@theshowmustbepaused) 1590986770.0