TV Reviews
It doesn't make much sense, but it's a hell of a lot of fun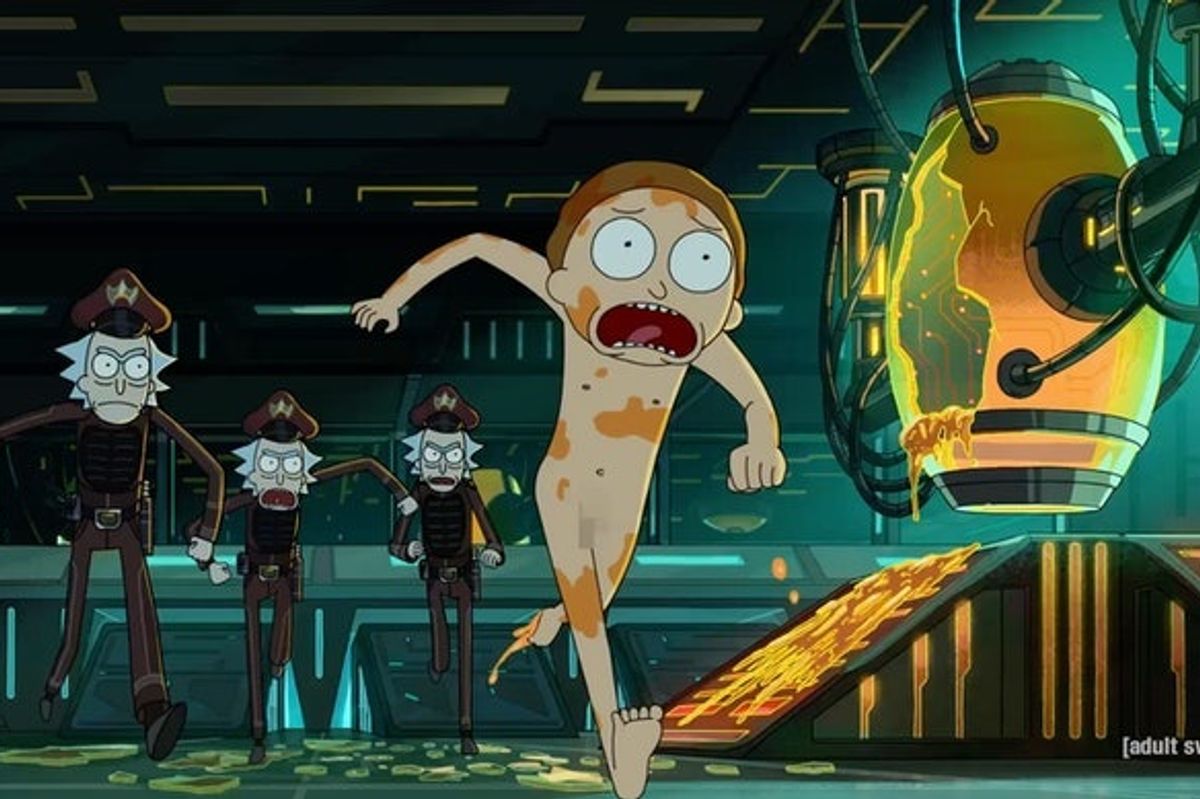 The phrase "breaking the fourth wall" refers to the idea that the audience of visual storytelling is watching through an invisible barrier.
If a normal living room has four walls, the set of a sitcom living room has three, and the camera peers through the empty space where the fourth wall would be. Ignoring the camera, the audience, and the incomplete room maintains the basic illusion of the sitcom's world—the illusion that the living room has a fourth wall. When a work of fiction acknowledges that it isn't real—as Rick and Morty has been doing since its early episodes—that is breaking the fourth wall. It's usually what people are talking about when they refer to a work of fiction being "meta."
---
But what happens if you've already spent six years building up a reputation for breaking the fourth wall, and you need to push it even further? When you need to step up your game for the big mid-season return from hiatus, how do you take the meta to the next level?
Rick and Morty: The Other Five (Official Trailer) | May 3 | adult swim www.youtube.com
That was apparently the task that the writers at Rick and Morty gave themselves with their latest episode, "Never Ricking Morty," when the titular heroes come up against a villain named Story Lord—except kind of not really… Technically everything that follows will be spoilers, but with this episode that's basically meaningless.

The episode opens with Story Lord having trapped Rick and Morty on a story train set up for an anthology episode—similar to previous "Intergalactic Cable" episodes. Train cars full of former lovers, enemies, and admirers all have stories to tell about the exploits of Rick Sanchez, and Rick and Morty move through the cars in such perfect disguises that even they don't recognize each other—until Morty, disguised as a woman, can no longer resist the urge to feel himself up.
Once they're reunited, they must reach their final battle with the Story Lord by rupturing a tank of compressed continuity, making it through an act break, passing the Bechdel test, and being thrust repeatedly in and out of canon. If they cannot defeat Story Lord, then they will be trapped in an endless loop and harnessed for a devious scheme to propel the anthology train "to its final stop: Beyond the fifth wall."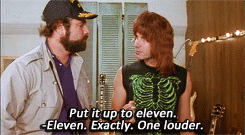 On one level, the notion of a story so meta that it needs an extra wall to break through is the equivalent of the Spinal Tap amps that "go to eleven." The sitcom living room only has one fake wall—once you break that, you're out. On the other hand, if there is a further level of meta, beyond the basic acknowledgment of a story's nature as a controlled, artificial work, maybe it exists in losing that control—allowing it to become a story about a story going "off the rails" (get it? trains?). If that's the case, then Rick and Morty has succeeded by creating an installment of a silly gross-out sci fi cartoon that is somehow as complex and indecipherable as Finnegans Wake.

Writer Jeff Loveness claims that "the train broke [him]," while Rick and Morty co-creator Dan Harmon suspects that it will be one of his favorite episodes but admits that "like the story-train itself, it got away from us." While any 30 second stretch of "Never Ricking Morty" can be parsed for its number of clever allusions and kernels of meta-analysis, the whole of the episode is such a rapturous mess of referential nonsense that there's no coherent way to piece it all together.
When it's revealed that the entire episode is contained in a toy train that Morty bought for Rick, and that the Rick and Morty on said train are just toys themselves (alive, but with no souls), Jesus Christ—who previously saved them by trapping Story Lord in the Bible—attempts to escape his own meta-imprisonment by derailing the train with magic God blood.
Inside the Episode: Never Ricking Morty | Rick and Morty | adult swim www.youtube.com
Does any of it make sense? Is it really all a commercial for Rick and Morty merchandise? Will they ever launch the story-train website and allow us all to fulfill the highest function of life (and especially television) by being consumers? Meh. Who cares? Is it a surprisingly great episode of Rick and Morty, after way too long of a hiatus? Hell yes.