Interviews
EXCLUSIVE INTERVIEW | Cazzi Opeia
Cazzi Opeia opens up about her musical inspiration and her exciting career.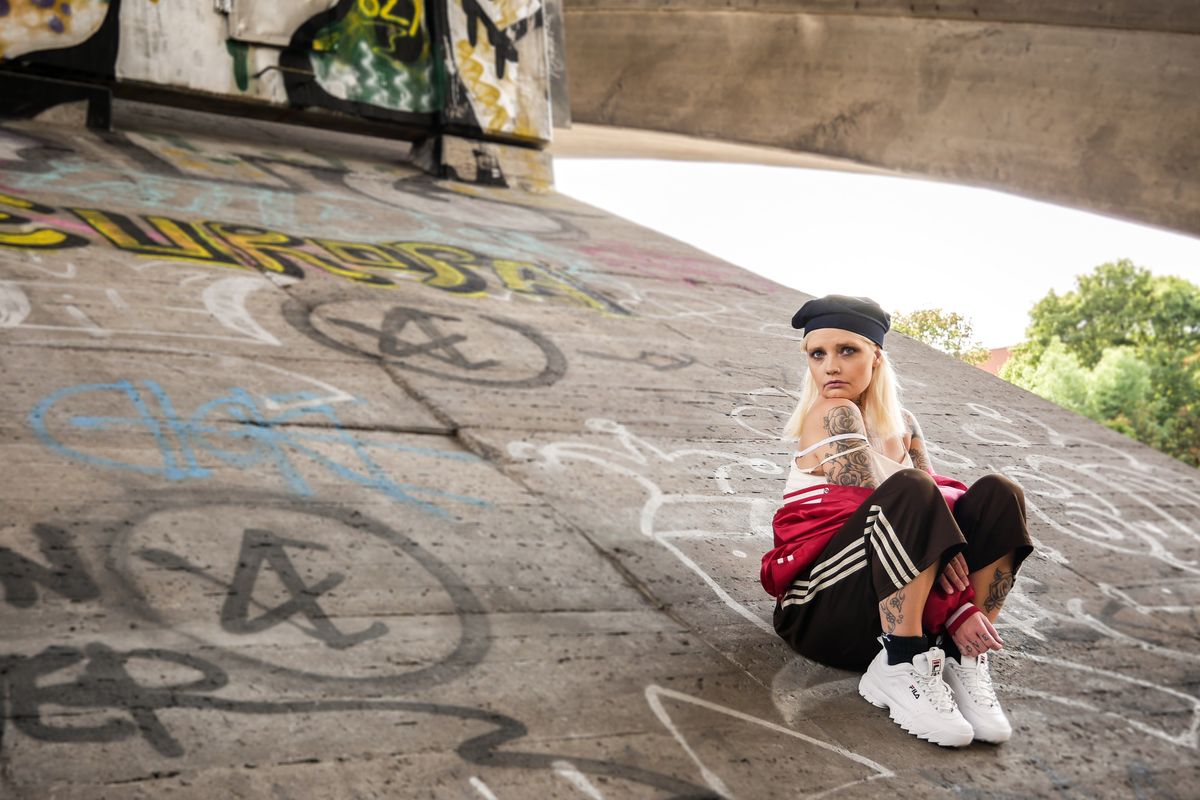 Press photo
Self described as "Marilyn Monroe gone bad," Cazzi Opeia makes pop dance music that sizzles.
The Swedish-born DJ and singer/songwriter's stage name comes from the star constellation "Cassiopeia" — the vain but beautiful queen of greek mythology — perfectly describing her dark glam music style. Following her collaboration with legendary K-Pop producer on the club hit, "Batman & Robin," Cazzi Opeia returns with "Rich," a track with pop influences and lilting vocals that still manages to stay true to the artist's EDM roots. Popdust got the chance to talk with Cazzi Opeia and hear about her journey to stardom, what influences her music, and more.
---
Hey Cazzi! How are you? What have you been up to recently?
Hii :) I'm good thanks! I've been traveling, making music in lots of different studios & meeting lots of new people!
What does music mean to you?
Music is my rescue. It never lets me down! Music is a vibration that can make you go from 0 feeling rubbish to a pure 10 feeling fabulous.
It's amazing what music can do to you.
Where did your interest in music stem from?
I noticed at an early age that I love to sing! I've always been encouraged by family to play in bands, join musicals and write songs. So it's kind of always been around me and I'm forever grateful for that!
Can you let us know a bit about your journey as an artist?
Since a young age I felt a hunger to be on stage and to entertain. I started to write my own pop songs at the age of 11 and have always enjoyed to dress shockingly and colorful to make an impression on people. I released my first single in 2010 and have since released a bunch of cool stuff and experimenting as an artist. I was also a member of a touring DJ house collective "Female DJ Revolution" together with 5 other girls, I was the vocalist in the group jamming to all the beats. But now I'm back being solo artist again, and I'm super excited about my new single 'Rich'.
What do you love about creating music?
I love the fact that you go to the studio in the morning to create something, usually together with people you really like, making the whole procedure together, doing it just the way we want to with no rules. Then at night when you go back home you can actually push play and have a listen to something that didn't exist hours earlier, something that YOU created. That gives me such a rush! A song will never disappear, when it's written it's always gonna be out there. And I think thats pretty darn cool.
What was your inspiration behind 'Rich'?
A while back some stuff happened in my life that made me stop and think about what is actually important to me. Life is so freaking short and we all got so much pressure from the world, society and media saying "Be successful, make money, reach for the top". And I realized that I'm most happy and blessed when I have my family and friends around, being surrounded by pure love is everything I need. I'm totally rich in love and that's an amazing thing.
Who are your biggest musical inspirations?
Freddie Mercury!!!!
Do you prefer performing at festivals or smaller venues?
I mean both are really nice gigs to have! Smaller venues gives you the opportunity to come close to your audience and get that intimate feeling, SO many times I've been performing at small night clubs and literally walked around on the dance floor with my mic singing and performing with the crowd. I also really enjoy to grab a mic and jump on a bar and sing while people ordering drinks ;-) Then again performing at festivals on big stages is one hell of a rush as well. One time I was performing at Isle Of MTV in front of 70 000 people, that was crazy!
Where can fans see you performing?
Follow me on social medias and I will keep you updated there.
Where would you love to perform?
Ever since back in the 90's when I saw a video of Queen performing at Wembley Stadium in London, that has been a big fantasy dream!! So my answer is Wembley Stadium.
How would you sum up your music in two words?
Freaking Awesome!
You can follow Cazzie Opeia at cazzi_opeia on Instagram and find her new song "Rich" here, or anywhere you stream your music.
POP⚡DUST | Read More…
Nominations are In - Rock & Roll Hall of Fame to Induct New Artists
CBS This Morning Has a New Co-Host!