Frontpage Popular News
Your Weekend Playlist: New Music To Listen To This Weekend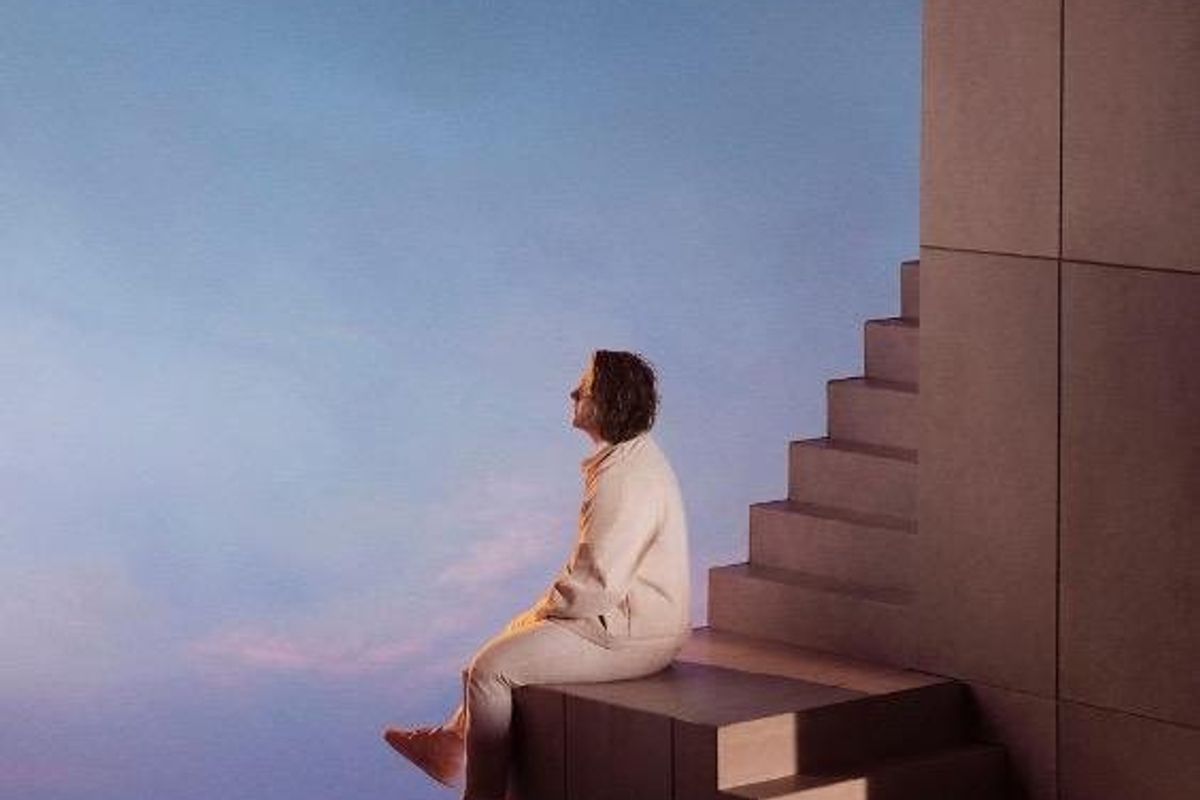 LEWIS CAPALDI / CAPITOL RECORDS
Aannnnddd we're back with another weekend playlist curated by yours truly. Luckily enough for all of us, this time of year is a hotspot for releasing new music. As I mentioned last week, we are now witnessing the competition for Song Of The Summer, and honestly I don't know if we've heard it yet.

So this week I'm feeling extra hopeful that more music is here to get us through these next few hot months. Nothing complements those days spent roasting on the beach quite like having a playlist to get you through. It's almost as essential as staying hydrated and wearing sunscreen - almost.
Every week, I'm scouring Spotify New Music Friday playlists, I'm taking in recommendations, and I'm listening to the songs myself. I'm specifically choosing songs that will stand out to you and your friends as you pack your schedule with weekend getaways and parties on rooftops.

This week, we have new music from the lovely Lewis Capaldi, Popdust favorite Austin Millz, and more...so it's turning out to be one of my fave playlists yet. Here's my new playlist of songs that came out around today, May 19.
Lewis Capaldi - Broken By Desire To Be Heavenly Sent

The thing about Lewis Capaldi is that he will never disappoint. His voice is unmatched, leaving nothing to be desired and everything on the table. It's what got him chart-topping records like "Someone You Loved" and "Before You Go", and this new album is no exception. After a raw documentary and vulnerable, triumphant singles like "Wish You The Best" and "Haven't You Ever Been In Love Before?", this album is classic Capaldi, but with a new glimpse inside.
Austin Millz & Alina Baraz - "Breathless"

It's been a big year so far for Austin Millz, who we've covered releasing "Inhale/Exhale" with Sabrina Claudio and "Freeway" with Estelle. He's performed at the Formula 1 Miami Grand Prix and in Coachella's Heineken House, and now he's here releasing "Breathless" alongside Alina Baraz. Pair Millz' ability to make a catchy beat and Baraz' smooth, summery vocals and your transported into another world with "Breathless".
Bad Bunny - "Where She Goes"
You already know you will be hearing this at every bar and club you enter for the foreseeable future. "Where She Goes" sends you right to the club with a punchy beat and his silky voice gliding throughout the whole track. The shocking part is that this music video features Frank Ocean, who has barely been seen the last decade. The video is riddled with other stars like Lil Uzi Vert and soccer star Ronaldinho.
Lana Del Rey - "Say Yes To Heaven"
It only made sense for Lana Del Rey to finally release "Say Yes To Heaven" after the unreleased version blew up on TikTok. It's an essential Lana song, with her unique tone and crooning sound that sends you back to sometime far in the past. Her voice is like the summer, and this single is just what you need alongside you at the beach.

Post Malone - "Mourning"
With a new album coming soon and more live performances on deck, Post Malone is constantly showing us how a hit record is made. It's his classic tone, a little sprinkling of vulnerability, and a must-listen. If it's any indication of what the rest of the album sounds like, you won't want to miss it.