Frontpage Popular News
Your Weekend Playlist: Today's New Music Releases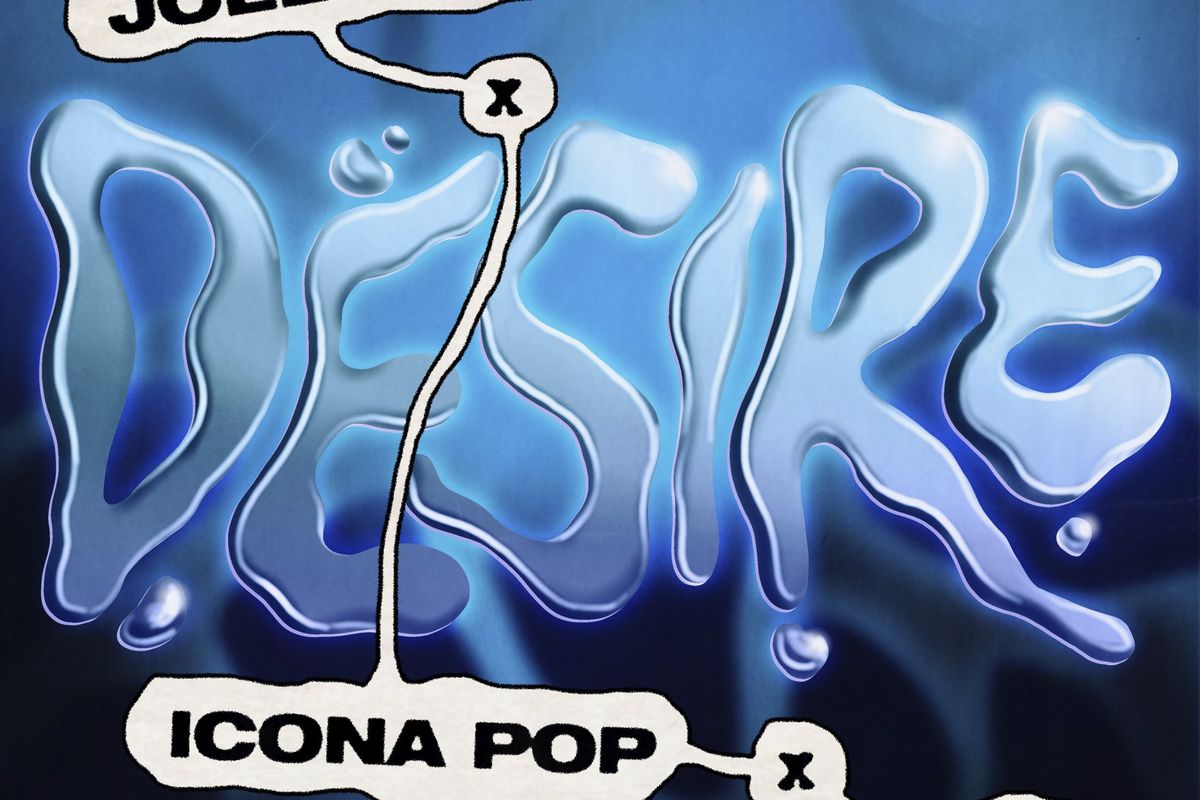 Joel Corry
If you've ever been sitting on your couch listening to the same playlist of songs you hyper-fixate on...same. I play the same songs on repeat once I find them until I am unable to listen for months after. It's exhausting, and probably a bit unhealthy, but it's the only way I know.
---
So I cycle through music often. My friends go to me for new tunes, and it's not just because I've taken up writing about music for a living. I have always been on the search for new music, long before I made it my job. My career has simply made the new music easier to find.
If you weren't aware, Friday's are the big release day for artists. It's a glorious reminder that with the new weekend, comes new soundtracks for our plans. And this week, I feel confident we have multiple songs that will be added to your daily rotation. I mean, who doesn't love new Joel Corry and Chelsea Cutler?
And after a long week, I'm looking forward to shutting my laptop and opening Spotify's New Music Friday playlist. I like to compile my own list of new music releases from each week, so here is the best new music from the week of July 14, 2023!
Joel Corry x Icona Pop x Rain Radio - "Desire" 
Joel Corry has made a name for himself as one of the biggest hit-making DJ's right now. With tracks like "BED" feat. RAYE and David Guetta, "OUT OUT" feat. Jax Jones, Charli XCX, and Saweetie, and others like "Sorry", "Lonely", and "Head and Heart" feat. MNEK, you can hear his music at just about any bar or club across the country. His new track with the icons Icona Pop and Rain Radio is no exception.
"Desire" has everything you need for a summer beach club track, and it's also the first single off Corry's new project, Another Friday Night. With features from Rain Radio, a masked duo who is rumored to be the legendary Fred Again..., this track will get you on your feet to start off the weekend.
Chelsea Cutler - "I Don't Feel Alive" 
As a longtime fan of Cutler's, this has to be one of my favorites. An instant classic filled with Chelsea Cutler's classic honesty and candid thoughts that sum up perfectly how we feel. Described as the "closest thing to a journal entry", "I Don't Feel Alive" talks about feeling inadequate and like you don't have it together, how you don't feel alive even and struggle with mental health despite trying to get better.
A catchy, passionate bridge of "I keep coming up for air and ending up with water in my lungs" reminds us to actually live through the experiences of life and not just go through the motions. With an almost upbeat tune, the lyrics provide an eye-opening juxtaposition.
Chloe Stroll - "Run" 
We are excited to introduce Chloe Stroll, a rising singer-songwriter who released "Run" about a home invasion she experienced with her husband. It's a song she's using to cope, and you can feel the pain and trauma in her voice and lyrics as she recounts that horrifying experience. And while you may know her as being the sister of Formula 1's Lance Stroll, Chloe's music career proves he is not the only talent to be recognized in the family.
She's been creating music since she was seven, growing up in Canada...and while she pursued other careers for a while, music was always pulling her back. "Run" is a sensational entry into the industry, Chloe's melodic tone and crushing lyrics will have you begging for more.
Khloe Rose - "The In Between" 
Rapidly rising for a reason, Khloe Rose does it all. She's a singer, songwriter, and multi-instrumentalist who is looking forward to releasing her debut EP, The In Between, on August 18. The title single represents who Khloe Rose is as an artist perfectly: unique, relatable, and insanely catchy.
It's a song about those in-between stages in relationships where the lines feel blurry and you aren't sure what's going on. It sums up the thoughts of a generation, while staying true to Khloe's strong vocals and ability to make a hit track. Her other singles "Fictional" and "The Other POV" are worth the listen as well, giving you a grounded glimpse of who Khloe Rose really is.
charlieonnafriday - "I'm Not Crazy" 
You may know charlieonnafriday from his endearing TikTok's, appealing to millions of viewers and whose music is the theme for many user's videos. He's a force to be reckoned with as a rising star in the industry, making relatable music which we've already seen from singles like "Enough" and now "I'm Not Crazy."
He's vulnerable and refreshing, a mix of Kid LAROI and Post Malone (seriously, when I played the song my roommate asked if it was Post), but also unapologetically himself. charlieonnafriday is the name to watch for on all playlists moving forward.
Becky Hill x Chase & Status - "Disconnect" 
Becky Hill has won two BRIT awards and has become a staple feature vocalist on tracks for the Dance world. Her new dance floor anthem is not to be missed, soon to be heard at parties across the world. Ms. Becky Hill does not miss, getting us up out of our seats every single time.
"A decade on from 'Afterglow' and I honestly didn't think that I'd be able to do it again, but I have never been more excited about a drum 'n' bass tune like I am about 'Disconnect.' It's a true dance floor record that tows the line between the rave and the radio, and to be working with the likes of Chase & Status, who I have dreamed of working with since I was a teenager, is a real moment for me. It's been going off at festivals over the last few months and I can't wait for everyone to have it for themselves. I'm so proud of this one."