Frontpage Popular News
Your Weekend Playlist: New Music To Listen To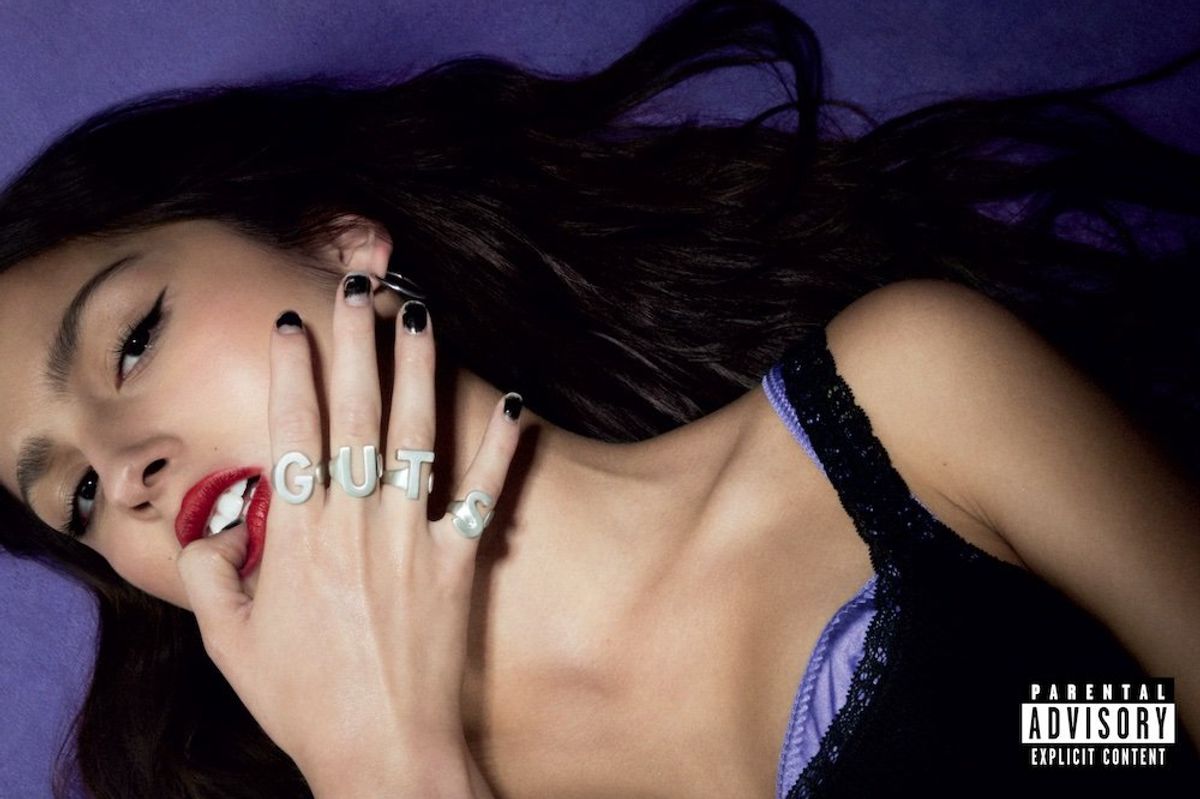 Interscope Records
I'm baaaack. That's right ladies and gentlemen, boys and girls, after a very brief hiatus (do you hear that, One Direction?) we are here with another weekend's worth of new music. Every week I'm giddy to wake up to all the new releases, it feels like Christmas!
---
And while you may be feeling lost on what to listen to, I for sure am not. My work email inbox floods with press releases for new songs each week when the clock strikes midnight. Screaming headlines about listening to this song or that, and I take the time to listen to each and every one of them.
Who do I do it for, you ask? You, my dear readers...and myself. My friends look to me for new music and playlists, this isn't a job I've ever taken lightly. So you should know that I'm pouring my heart and soul into these playlists every week for the love of the game.
It's hard to feel the end-of-summer blues when you're finding new music to listen to every Friday. Especially since we have certified bangers from Olivia Rodrigo's GUTS album, which was rated a perfect 100 by Rolling Stone. So of course she's featured, but we also have a ton of other great songs on this list to get you through a traumatizing week.
No one wants to talk about the horrors we've endured this workweek...so, as always, let's get listening!
Olivia Rodrigo- ​GUTS
Listening to GUTS, you can't help but smile for Olivia Rodrigo. With the weight of the world on her shoulders, the immense pressure to follow-up a meteoric debut album, SOUR, everyone was wondering what came next. GUTS leaves no question about Olivia's ability to follow up hit after hit, and perfectly displays her songwriting ability.
Detailing angst, relationship woes, and self-doubt, Rodrigo pens 12 tracks that channel the pop-punk Y2K-inspired princess that she really is. Her music sounds like the beginning of your favorite early 2000s rom-com, which is exactly what this world needs. It's drum-heavy, introspective, and a knockout sophomore album for her.
KAMILLE- K1
KAMILLE's fans have been begging for her mini-album, and it's finally here. She's the UK's rapidly rising name in R&B, with the ability to enrapture listeners with her unique sound and crooning tone. K1 also features killer collaborations with Nile Rodgers, Tamera, and Bellah, showing how KAMILLE's voice can blend seamlessly with any singer's.
She's won BRIT Awards for her talent, but you shouldn't let that be the reason you become a fan. KAMILLE deserves her flowers for K1, a well-rounded mini-album that gives you the perfect taste of her music. Tracks like "Don't Waste My Time" and "All My Love" are stand-outs you won't want to miss.
Morgan Saint- "It Hurts To Be Human"

Following up her single "Did You Lose Your Heart", New York native Morgan Saint is blazing a path with her music. Honest, hard-hitting, ethereal, Morgan Saint has a way of making you lose yourself in her music. "It Hurts To Be Human" is a testament to her talent, showing us an intimate look into her mind.
This won't be the last we hear from Morgan this year, who fans are anticipating new releases from throughout the rest of this year and some of 2024. And I, personally, can't wait.
ZHU- "Take My Soul"
It's about to be a big 2024 for ZHU, who announced today that he has his new album, GRACE, coming out in January. On top of that, we get his new single, "Take My Soul", which gives us a peek inside his highly anticipated album. It's one of the best introductions to ZHU, who has a big sound and catchy beats to get everyone dancing.
But ZHU didn't just give us one single...but three additional songs that are slated for GRACE. In the Days Before Grace preview, you'll get a sampling of classic ZHU, making us even more excited for January.
DJ_Dave- Intercell
DJ_Dave is here with her debut EP, Intercell, with visualizers for every single track. It shows how dedicated DJ_Dave is to developing her sound, curating a full vision with each song that makes the music truly art. The tracks are mesmerizing, instantly
"As my debut project, my concept for Intercell is to make an entirely self-produced and performed project that emphasizes live-coding as an essential part of the production," says Dave . "My goal is to show how live-coding can and should fit into world of music outside of technology-specific environments. I came up with the title Intercell as a way of explaining the way my project is part of something bigger than just this project, and bigger than myself."