Frontpage Popular News
It's The Summer Of Noah Kahan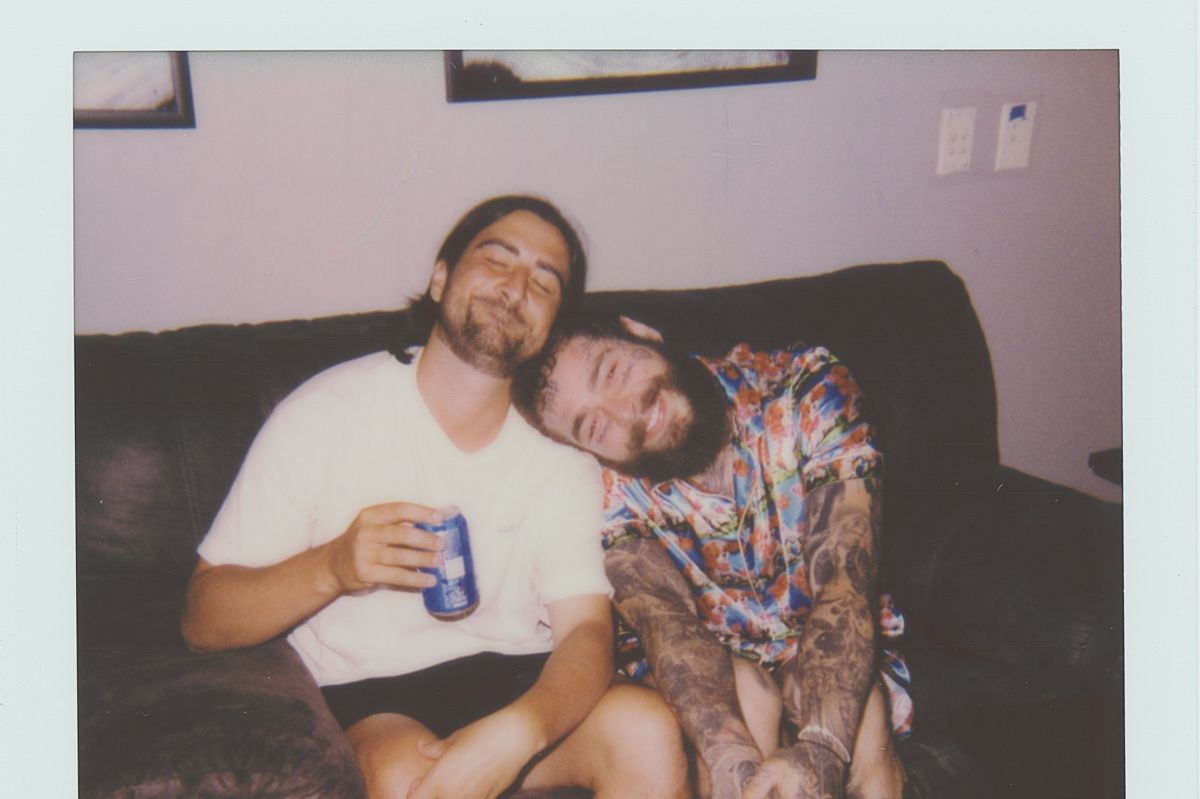 Brent Goldman
Everyone is proud of Noah Kahan. You can ask the fans I met before his concert, my friends who are devout listeners, his publicist, and myself. If you're a Noah Kahan fan, you undoubtedly feel an overwhelming sense of love and affection towards his skyrocketing success.
---
Because if you watch and listen to Noah, you feel overwhelmingly connected to him. His deluxe version of Stick Season (We'll All Be Here Forever) has turned any lax listener into a devout fan. It's a flawless album (in my top 5 of all time alongside the likes of Fleetwood Mac's Rumours and The Killers' Hot Fuss) from top to bottom.
The deluxe version includes more of Noah's complex lyrics and honest storytelling ability. It's a mix of alternative folk, with genre-bending elements met with haunting vocals and a unique way of bringing hometown woes to light.
My father grew up dabbling in the banjo and mandolin, so I know how difficult it can be to master. However, Kahan and his band make it look effortless. The concert itself is a symphony of strings, drums, and Noah's voice. His voice is transcendent — gentle and forgiving, raw in the right places, and always angelic.
It's the kind of no-frills experience that everyone should enjoy at least once in their lifetimes. Not a ton of lights and production, no backup dancers, just Noah Kahan, his kickass band, and 6,000+ fans.
Radio City Music Hall is iconic in its own right. Home of The Rockettes, this venue has housed some of the biggest names in the entertainment industry. On August 31, Noah Kahan gave New York a piece of Vermont.
Radio City is a more intimate venue than Madison Square Garden. You get better views of the artist, and the acoustics are insane. It makes for clear-sounding videos, but it also means you get to hear the crowd screaming the lyrics back to him. Before a sold-out crowd, Noah Kahan was able to bear his heart and soul and receive all of the love right back.
Bursting onto stage, Noah immediately attempts to jump off a surface and takes a quick fall. "New York, I almost tore my ACL for you." He quips after. He then launches into the hard, unkind exterior of New Yorkers, delivering a line that sticks with me still: "I consider the successes of others as threats to myself."
There were multiple times throughout his set when I was overwhelmed with emotion. It was admittedly my first concert alone, so already I was filled with nerves. However, I was more amazed that there was not a moment where I felt alone in that room.
In fact, it was almost like Noah knew — asking the crowd who came here alone and assuring us that we weren't. He even let everyone know that there is apparently nothing he loves more than going to hibachi alone.
With his mother in attendance, he thanked her for sending him to therapy at the age of 8. He laughs at how she recognized he was a weird kid, and thinks everyone should go to therapy. A perfect intro to his heart-wrenching song, "Call Your Mom," prioritizing your mental health is a major theme of Stick Season.
The theme of taking care of yourself and others is ever-present. Kahan himself has raised over $860,000 for The Busyhead Project which he launched only this summer, supporting mental health and Vermont flood efforts.
For over two hours, Noah Kahan played hits like "All My Love," "She Calls Me Back," "Orange Juice," and more. Time flies when you're listening to great music live, anyone can tell you that. You never want it to end.
This wasn't Noah's biggest show after playing to a huge crowd at Lollapalooza and following it up with huge Syracuse and Saratoga Springs shows. Yet, anyone can tell you how huge it is to perform at the iconic New York City venues. Noah looked back to a time a few years ago when he played to a crowd of 45 people, and you can't help but think that will never be an issue for him again.
He's touring in the United States until October before going to the UK and Europe through February. And yet, he still posts on social media about how excited he is to start a whole new album. A sign of how dedicated he is to his fans and his music.
It's been a massive year for Noah Kahan: releasing the deluxe version of Stick Season, a collab with Post Malone on "Dial Drunk" that hit within the Top 25 in the Billboard Hot 100, "Dial Drunk" itself reaching #1 on the AAA Radio Chart, and was the fifth artist in history to have 18 songs on the Billboard Hot Rock & Alternative Charts in one week. The other names on that list include none other than David Bowie and Taylor Swift.
He's always tweeting his gratitude, saying he will never not be baffled by the love, support, and success he's receiving. And it's all deserved. Unsurprisingly at this point, Noah is garnering buzz for GRAMMY nominations this year in the Best New Artist and even Album Of The Year categories.
If you haven't taken the time to listen to Stick Season (We'll All Be Here Forever), do yourself a favor and take a listen: