CULTURE
Being Rude to Pete Davidson Will Cost $1 Million in NDA Fees
To be fair, the dude's been through a lot.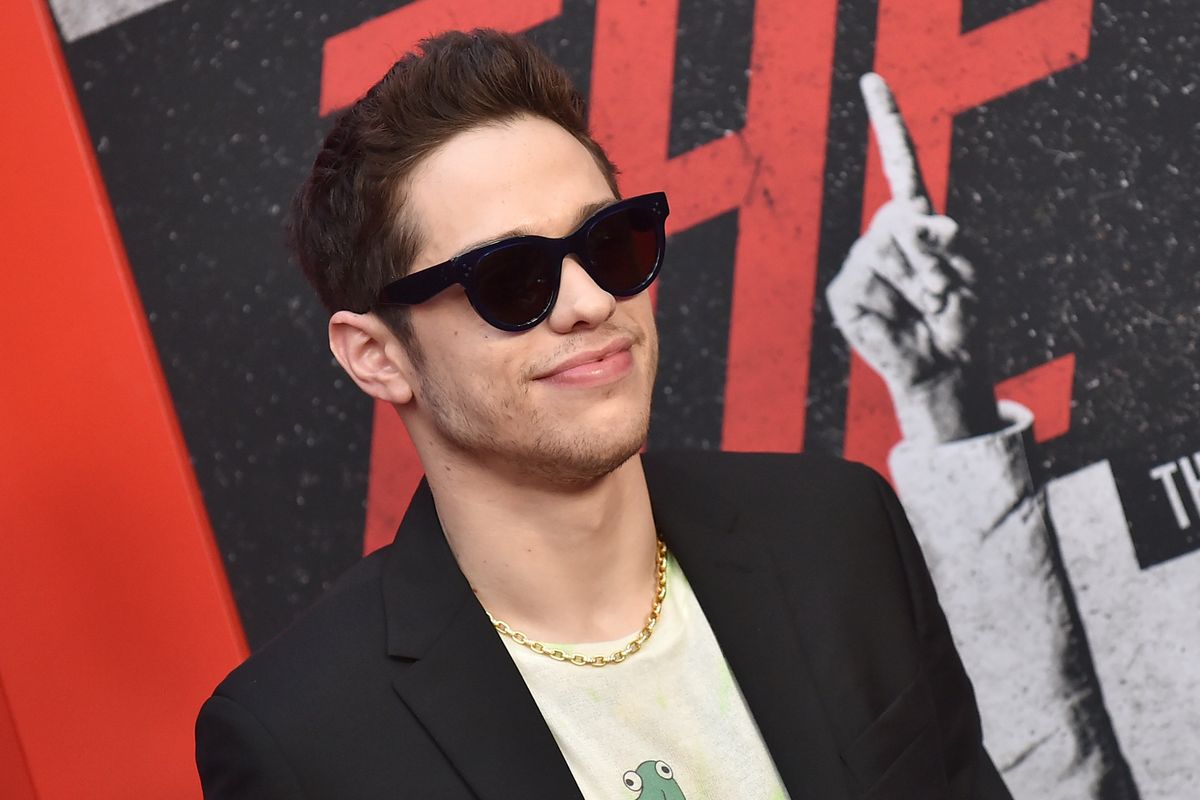 Photo by DFree - Shutterstock
Imagine being allowed to impose a $1 million non-disclosure agreement before entering a conversation with someone who might dislike you.
Imagine that NDA giving you the right to destroy their phone if they're mean to you. Imagine how powerful that would make you feel.
---
Actually, you'd be wrong–you'd just feel like an insecure 26-year-old man who's, admittedly, had a tough year. Between being public about the toll that online bullies took on him after he and Ariana Grande split ("I just want you guys to know. No matter how hard the internet or anyone tries to make me kill myself. I won't"), a public suicide scare shortly afterwards, public struggles with mental illness, chronic autoimmune disease, and the eternal metaphysical quandary of "Is Pete Davidson Ugly-Hot?"–the dude's been through a lot.
This week, attendees at his recent stand-up shows have shared exactly how much they aren't allowed to share about the comedian. Apparently, in November, Davidson started sending NDAs to audience members on the day of his shows, which generally state: "By signing this agreement, you are agreeing not to discuss any details of the show you are about to watch or your experiences at this event." The penalty: "payment of $1 million in damages," plus any other legal fees.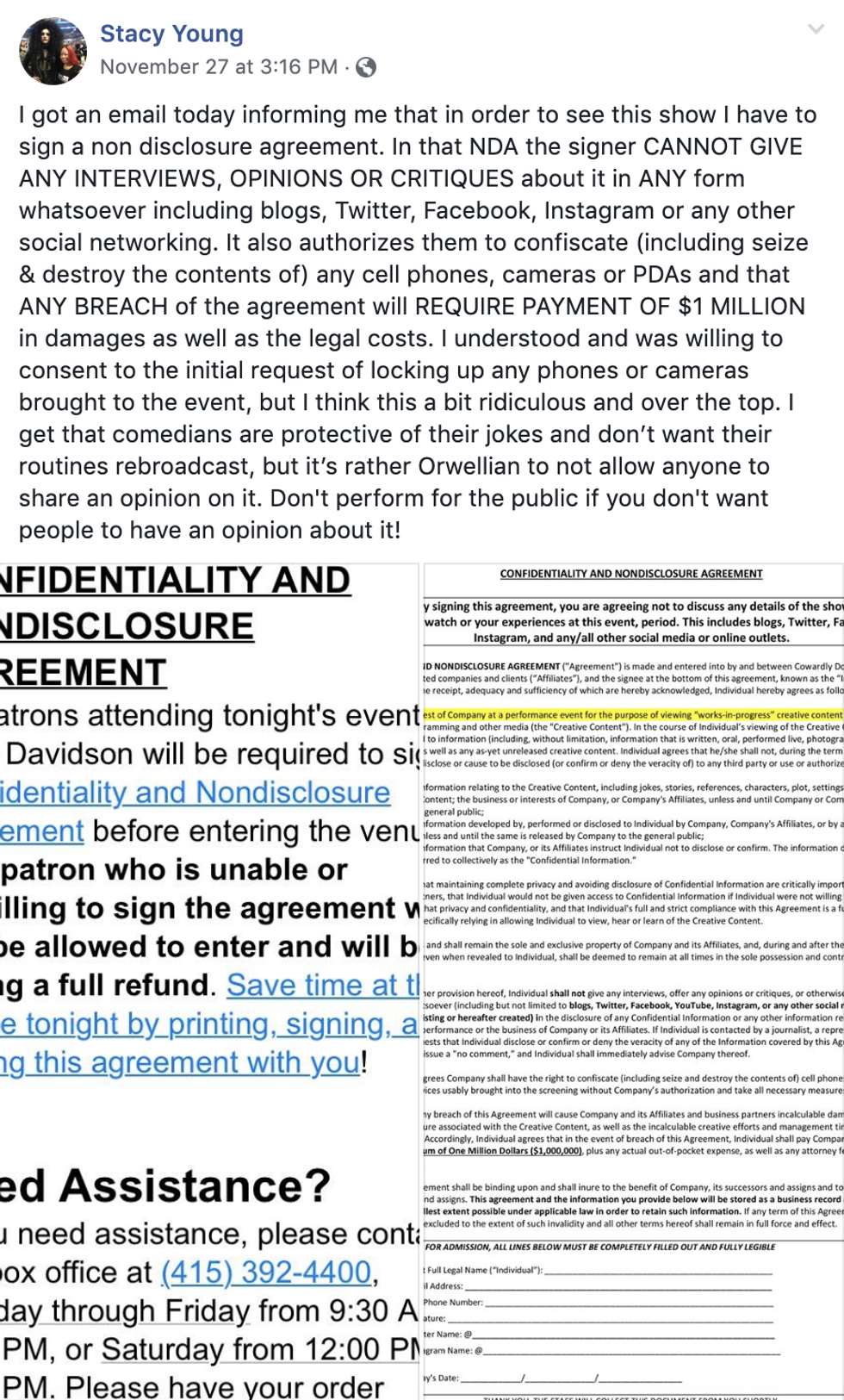 Facebook
Of course, attendees can choose not to sign it, but then they aren't allowed into the event; at least they get a full refund. A ticket holder named Stacy Young seemed to be the first to post the full NDA on Facebook. She wrote, "I understood and was willing to consent to the initial request of locking up any phones or cameras brought to the event, but I think this a bit ridiculous and over the top." Young added, "I get that comedians are protective of their jokes and don't want their routines rebroadcast, but it's rather Orwellian to not allow anyone to share an opinion on it. Don't perform for the public if you don't want people to have an opinion about it!"

Realistically, NDAs have become so common in recent years that they're sort of like anti-piracy laws of the early aughts: very threatening in their language but, through the magic of millennials not giving a f*ck, effectively moot. They're really more of a power move. Pete Davidson's power is as follows: "The individual [attendee] shall not give any interviews, offer any opinions or critiques, or otherwise participate by any means or in any form whatsoever (including but not limited to blogs, Twitter, Facebook, YouTube, Instagram, or any other social networking or other websites whether no existing or hereafter created)."
On the bright side: Davidson recently filmed a Netflix special during his Bay Area show. So soon you can watch Davidson perform without mentally calculating how close to $1 million all your Apple products and streaming subscriptions add up to in value. On the downside, if you do plan on attending his show in the foreseeable future–no one wants your hot take on your lame blog, Karen!