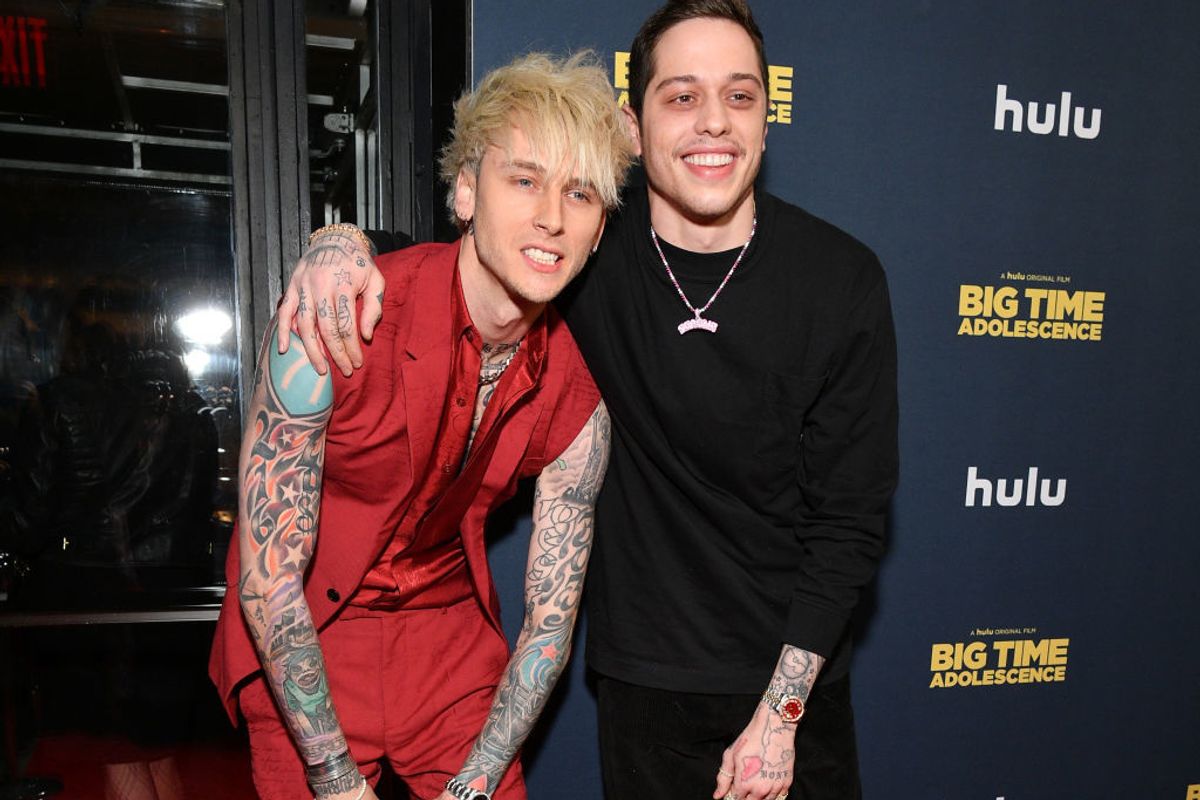 Machine Gun Kelly, a convincing Eminem knock-off and "actor," has supposedly been sighted with actress Megan Fox.
The pair were seen driving around Calabasas on Friday, before returning to Fox's home.
---
Seemingly in response, Fox's husband posted the following post the next day, Fox's birthday, with the caption, "Eventually butterflies get bored sitting on a flower for too long. They start feeling smothered. It's a great big world and they want to experience it."
Awww! Brian!
In contrast, MGK once did...this...at a board meeting. Apparently Fox's taste in men has...changed.
And just like that @Interscope will never be the same @machinegunkelly #ticketstomydownfall https://t.co/TihUUb8MT1

— Travis Barker (@Travis Barker) 1580333337.0
Anyway.
According to a source, Kelly and Fox are romantically involved. "They started off as friends and their relationship grew from there. Megan thinks MGK is a really cool guy and their relationship turned more romantic." a source told Us Weekly, adding that they met when they were both cast in upcoming blockbuster Midnight in the Switchgrass. "They have definitely hooked up and are seeing where things go," the source added.
This news comes after confirmation of Fox's split from husband Brian Austin Green. Brian opened up about the split on his podcast ...with Brian Austin Green on Monday. On the issue of Machine Gun Kelly's possible involvement with his wife, Green said, "From what she's expressed, he's a really just nice, genuine guy. I trust her judgment, she's always had really good judgment. I don't want people to think her or he are villains or that I was a victim in any way."
He continued, "It's not like we are separating or anything because somebody cheated or somebody hurt somebody… it's just, people sort of find new things that interest them and new directions that they want to take in life and the person that they're with may not be on that same path." He added, "Neither one of us did anything to each other. She's always been honest with me. I've always been honest with her," he said. "We've had an amazing relationship. I will always love her. And I know she will always love me and I know as far as a family what we have built is really cool and really special." Honestly, have you ever heard a sweeter message from someone's ex?
Megan and Brian have three sons together; Noah, seven, Bodhi, six and Journey, three and have been married for 10 years.
Of course, none of this addresses the biggest question of all: Why would anyone want to date Machine Gun Kelly? Least of all a famous, beautiful woman like Megan Fox? It's essentially the same question we ask every time we see Pete Davidson out with a new supermodel, because...why would anyone date Pete Davidson? What is it about these extremely lanky, tattooed, weed-loving, unsymmetrical white men that makes beautiful women fall in love? How do we reconcile with the Pete Davidson effect?
As already once addressed on this website, one theory is the simple concept of "jolie laide", which is essentially defined as "a person whose face is attractive despite having ugly features." American critic Daphne Merkin once noted, "Jolie laide aims to jog us out of our reflexive habits of looking and assessing by embracing the aesthetic pleasures of the visually off kilter: a bump on the nose, eyes that are set too closely together, a jagged smear of a mouth...it is a triumph of personality over physiognomy, the imposition of substance over surface."
While this scholarly explanation is comforting, if we're being honest with ourselves, there is only one right answer. Women are still subconsciously attracted to men who would make their parents angry, particularly when on the rebound. Indeed, odds are that Megan Fox, after a long marriage with a seemingly stable, sweet, well-spoken man, is craving a little instability and a little rebellion. And who better to provide that than Machine Gun Kelly? (Who famously once called Eminem's super underage daughter "beyond hot" on social media while high on cocaine). Similarly, when Kate Beckinsale wanted a little ill-advised excitement in her life, its no surprise she turned to Pete Davidson.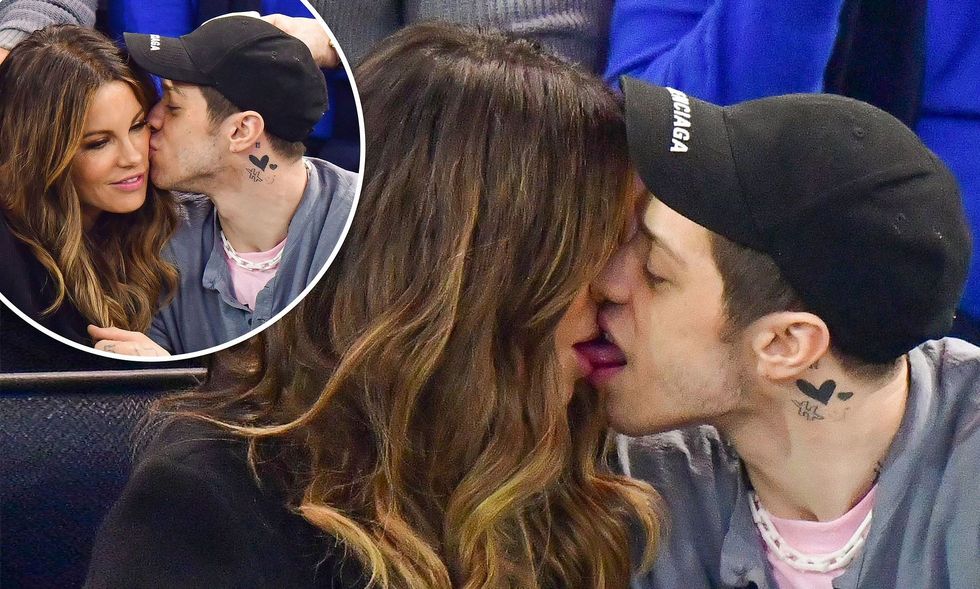 Luckily, there is one thing to remember about all of the instances of absurdly beautiful, talented women dating unremarkable, scummy white boys: It never lasts long. Indeed, the Pete Davidson effect may be powerful, but it is blessedly short lived.