Peter Jackson, the visionary director behind the Lord of the Rings trilogy, the not-so-visionary director behind the Hobbit trilogy, and the once again visionary director behind They Shall Not Grow Old is planning his newest feature: A Beatles documentary.
Through 55 hours of archival footage from the Beatles' Let It Be recording sessions, Jackson will use similar restoration techniques used in They Shall Not Grow Old to bring us back to 1969.

While the documentary will most likely offer an in-depth look at the groups' dynamics and music-making process, some fans hope that Jackson was brought on primarily for his knack with high-budget fantasy trilogies.
If this is the case, Jackson might be aiming to tell a mostly forgotten and entirely unconfirmed tale from the Beatles' storied history.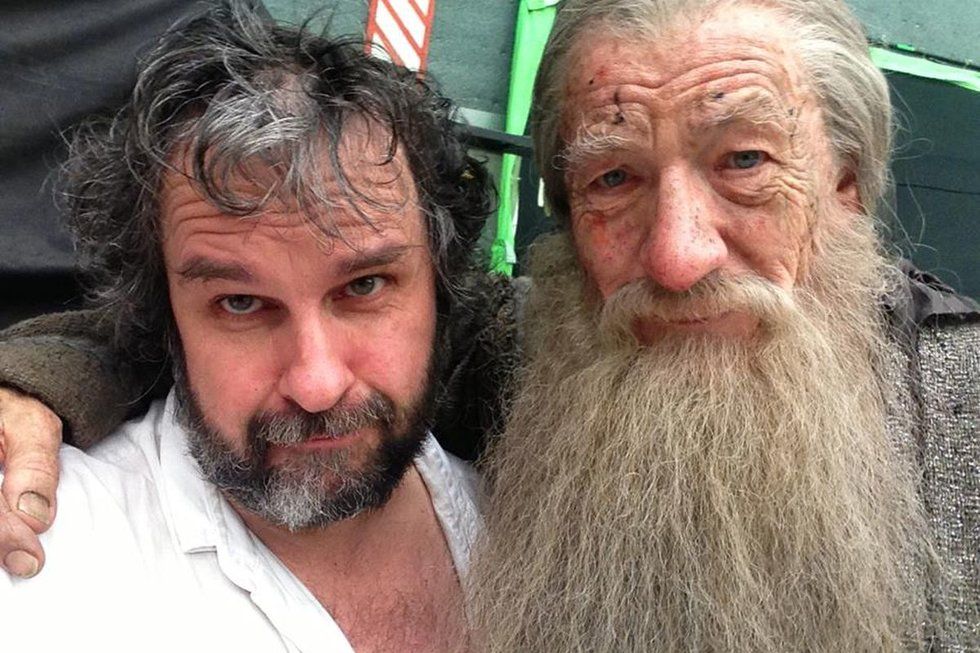 Peter Jackson and Paul McCartney. cdn.vox-cdn.com
As the legend goes, shortly before recording their Abbey Road album in 1969, the Beatles' embarked on a quest across London with the goal of destroying a cursed song. Ringo, flying high off his lead vocal turn on "Yellow Submarine," wrote and recorded a sequel tune called "Blue Spaceship." The song was an abomination, and after only 15 seconds of listening, John Lennon demanded the song be destroyed.

The band managed to rid the world of almost all traces of "Blue Spaceship," but it was too late. Ringo had already performed the song in its entirety for a groupie. The experience drove her completely insane, leading her to scribble the lyrics onto a sheet of paper and flee on foot. The Beatles gave chase, journeying across London to track down the deranged groupie with the evil lyrics. Interestingly enough, a picture of the group wandering across a zebra crossing would later be used for their Abbey Road album cover.
Assuming Jackson is planning to tell this tale, which again, is completely unconfirmed, his experience with Lord of the Rings, but hopefully not The Hobbit, will serve him well. The legend does lend itself incredibly well to a trilogy.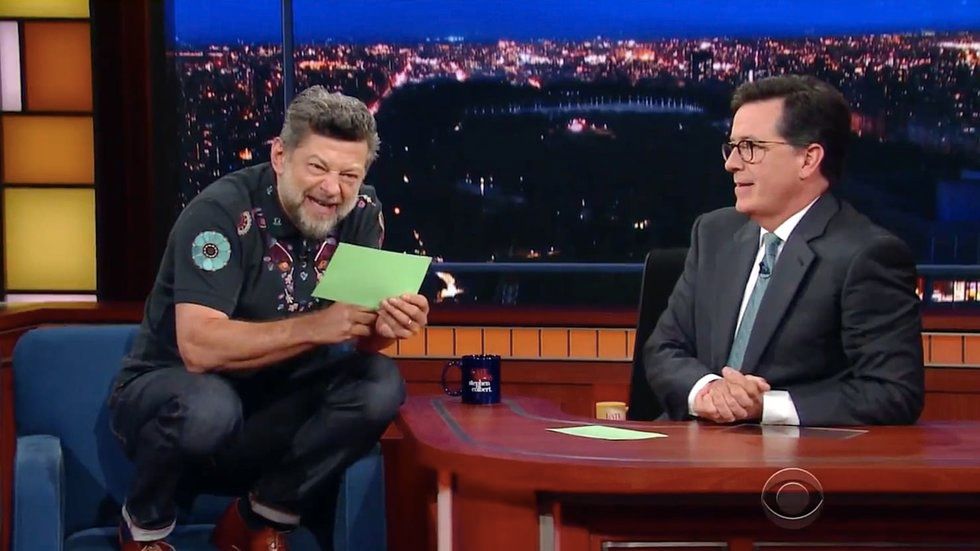 Andy Serkis, probably excited about his upcoming Beatles movie role. img.thedailybeast.com
Furthermore, the inclusion of Jackson increases the likelihood of Andy Serkis playing the deranged groupie, a casting choice fans have long been gunning for.

Alternatively, it's still possible that Jackson is just planning to make a kickass documentary about the Beatles' final studio album recording. Only time will tell.
---
Dan Kahan is a writer & screenwriter from Brooklyn, usually rocking a man bun. Find more at dankahanwriter.com
---
POP⚡DUST | Read More...

BTS Best Boy Jungkook Is Too Adorable When He Lip Syncs

Now in Theaters: 5 New Movies for the Weekend of February 1st