Film Lists
What's playing this weekend? Glad you asked.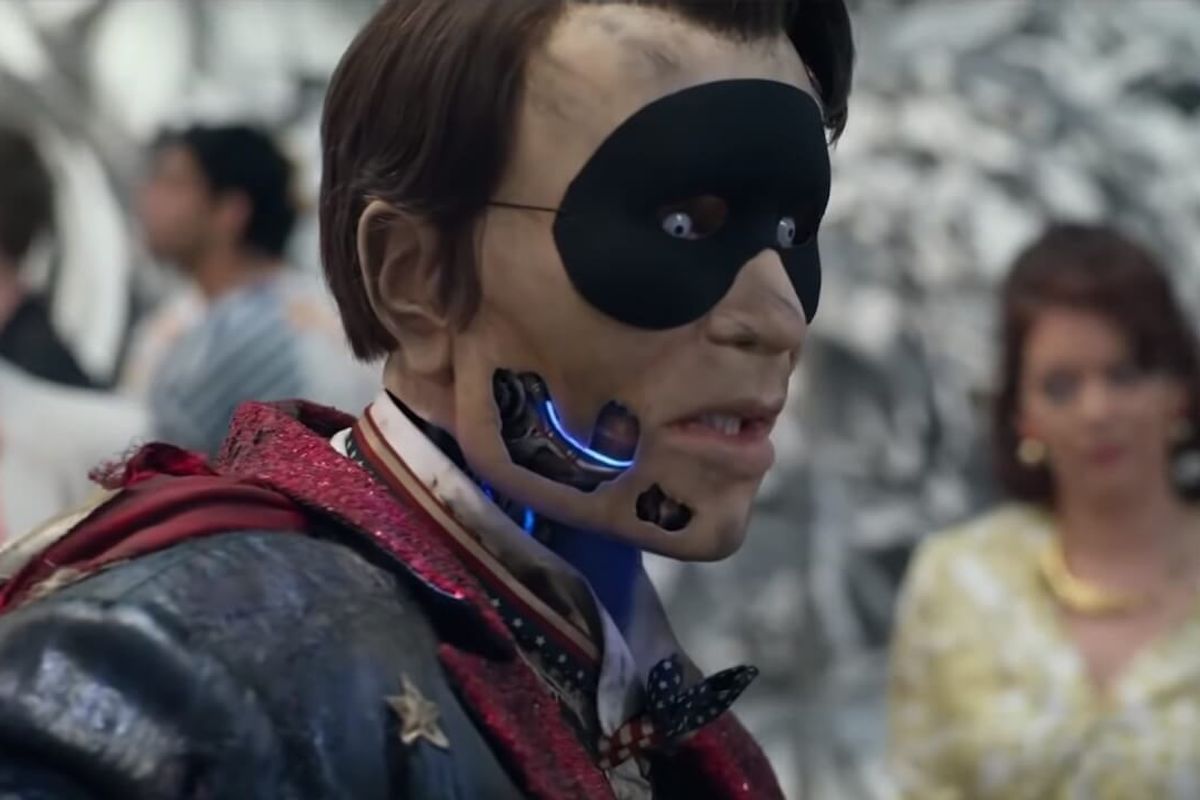 Welcome back to "Now in Theaters: 5 New Movies for the Weekend."
Maximize your time by only seeing the movies recommended to you by some guy on the Internet.
WIDE RELEASE:
Miss Bala
Miss Bala Trailer #1 (2019) | Movieclips Trailers www.youtube.com
Gina Rodriguez's parents died, but that won't stop her from vacationing in Mexico with her best friend. It's just two gals livin' it up south of the border, when oh no, here come the cartels to kidnap them. Now sweet Gina needs to help the cartel if she wants to save her friend, but what will she do when the bad guy turns out to be hot? It kind of looks like Twilight except the sexy guy is a drug dealer instead of ancient vampire. Makes sense, considering it's directed by Catherine Hardwicke who also directed―you guessed it!―Twilight. Wait for the reviews.
LIMITED RELEASE:
Arctic
ARCTIC | Official Trailer www.youtube.com
The ultimate survival match, Man v Nature. Mads Mikkelson stars as a plane crash survivor stranded in the arctic with a young woman who can't move on her own. Now if he wants to survive, he needs to trek through the wilderness, dragging the woman on a sled, fighting snowstorms and polar bears. The cinematography looks nice, but the movie seems harrowing. If you're into survival fare, this is right up your alley.

The Wild Pear Tree
The Wild Pear Tree (official trailer) www.youtube.com
Nominated for a Palme d'Or at Cannes, this Turkish film is about a young man who returns home after college while trying to save money to publish his first novel. There, he clashes with his gambling-addicted father and the various people and culture that shaped his youth. Even in the trailer, the imagery seems immediately profound. Reviews are also glowing, so if you're out to see a movie that will make you think and potentially analyze your own ambitions, this seems like a great choice.
They Shall Not Grow Old
They Shall Not Grow Old – New Trailer – In Theaters February 1 www.youtube.com
Peter Jackson has created one of the most impressive documentaries ever made. They Shall Not Grow Old offers an up-close look at WW1 through the lens of first-person accounts and footage gathered from the BBC and Imperial War Museum, all restored with unbelievable clarity. The resulting product looks like it was shot in a Hollywood studio, and makes you feel closer to the Great War and the young men who died there than you might have believed possible.
NETFLIX:
Velvet Buzzsaw
Velvet Buzzsaw | Official Trailer [HD] | Netflix www.youtube.com
Velvet Buzzsaw is a horror movie about the high art world from the writer/director behind Nightcrawler. It also stars Jake Gyllenhaal. If that's not enough to get you excited then, much like high art, you probably just don't get it. But as an added bonus, it's on Netflix so you don't even need to leave your house to see what's sure to be the most talked about movie release of the weekend. It also looks like a lot of fun.

---
Dan Kahan is a writer & screenwriter from Brooklyn, usually rocking a man bun. Find more at dankahanwriter.com
---
POP⚡DUST | Read More...

Harry Potter's Gringotts Goblins Are Definitely Anti-Semitic Propaganda
Behold Your New God, Shaggy from Scooby-Doo