CULTURE
As the controversial Jane The Virgin star faces imminent cancelation, Twitter remains the real winner.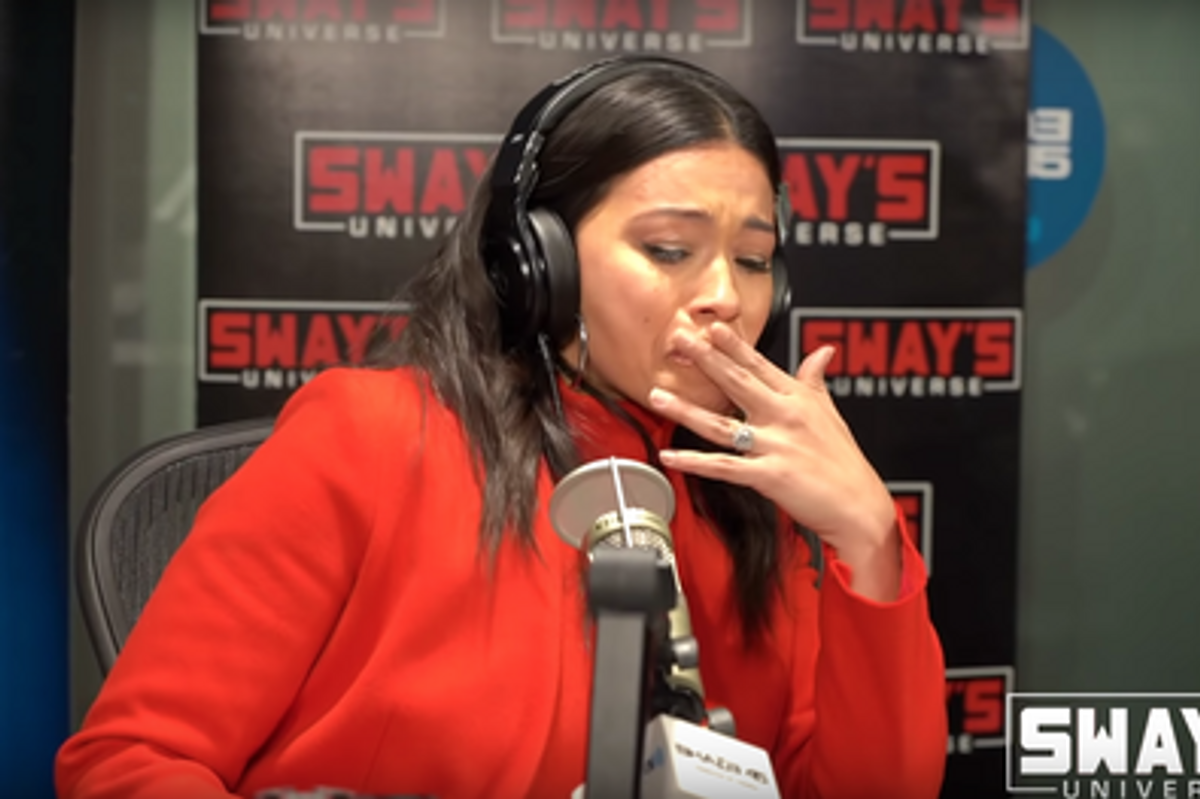 It seems Gina Rodriguez is disrespected black culture once again.
The controversial star of Jane The Virgin came under serious fire earlier this year for comments many viewed as anti-black. She is regularly accused of pitting Latinx and black actresses against each other, and her apologies always seem to ring hollow. Now she's in the headlines again, this time for saying the N-word while rapping along to a song. The video, posted to her Insta story, was quickly deleted and replaced by an awkward apology.
The apology was, once again, met with serious criticism. As Rodriguez faces imminent cancelation, she is also being dragged left and right on Twitter in the most hilarious way possible. Below are some of the best memes to commemorate this strange cultural moment.
gina rodriguez when her pr team calls her to tell her she posted the story on her main and not her finsta https://t.co/IP47jUcQIs

— cin (@cin) 1571164039.0
Gina Rodriguez and Scarlett Johansson competing to see who can ruin their career faster https://t.co/WULpIgxClA

— V🏹 (@V🏹) 1571166807.0
Me after finding out why Gina Rodriguez is trending https://t.co/mkF8lH4HaO

— stephen unipherse⭐ (@stephen unipherse⭐) 1571166122.0
Gina Rodriguez running to sign up for Dancing With The Stars next season to save her career #DWTS #GinaRodriguez… https://t.co/Io34b0mroB

— Thomas Steven 🍀 (@Thomas Steven 🍀) 1571166018.0
everyone after gina rodriguez deleted her insta story https://t.co/xBgVGQyOPo

— ً (@ً) 1571165415.0
Nobody: Gina Rodriguez: https://t.co/dXHyEtpd2q

— 🕵️‍♂️ (@🕵️‍♂️) 1571167330.0
Gina Rodriguez's publicist right now: https://t.co/R3mzz0BybZ

— philip lewis (@philip lewis) 1571169722.0
Gina rodriguez trying to get into the black community:https://t.co/U2SWOUnGAH

— 𝒮𝒾𝒹 𝒯𝒽𝑒 𝒮𝓁𝑜𝓉𝒽 👻 (@𝒮𝒾𝒹 𝒯𝒽𝑒 𝒮𝓁𝑜𝓉𝒽 👻) 1571168519.0
Me when Gina rodriguez starts crying again https://t.co/XJ0xqVqy7A

— Shay (@Shay) 1571167057.0
you're gina rodriguez. you were just accused of anti-black racism earlier this year. you cried defending yourself.… https://t.co/Ab5AX5ryIz

— Steadman™ (@Steadman™) 1571166621.0
gina rodriguez's pr team after she posted that video on her story https://t.co/UFasPIYddW

— ً (@ً) 1571173799.0