FILM
Go to the movies, don't be a Dumbo.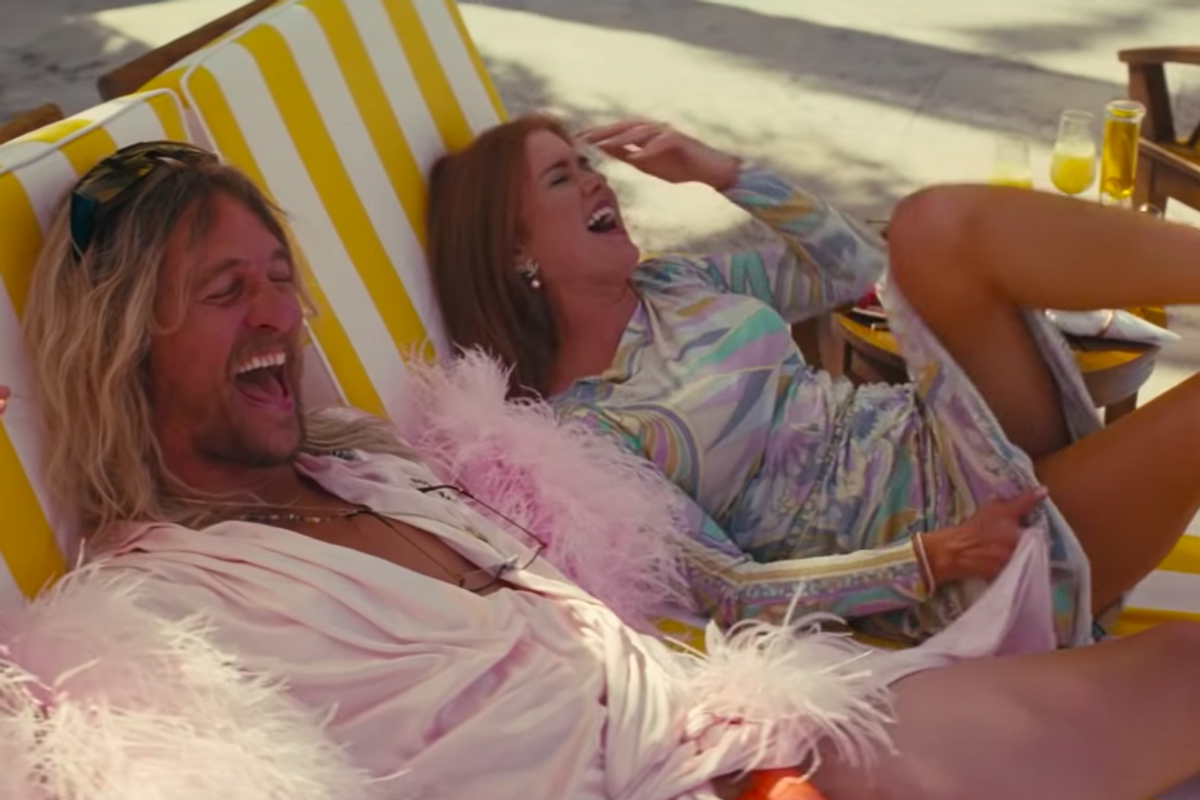 Welcome back to "Now in Theaters: 5 New Movies for the Weekend."
This week we have more live-action Disney and also Matthew McConaughey's bare ass.
WIDE RELEASE:
Dumbo
Dumbo Official Trailer www.youtube.com
Tim Burton's take on Disney's 1941 animated classic, Dumbo, looks...fine. Tim Burton's visual flair is certainly apparent, but that hasn't been enough to make his last few movies particularly interesting. There's some serious talent in the cast (Michael Keaton and Danny DeVito), but it's worrying that the trailer focuses on two generic, wide-eyed youths spewing schlock lines like, "You can do it, Dumbo!" I'm sure it's fine. Everything is fine. The world isn't on fire. Enjoy your live-action Disney reboot.

LIMITED RELEASE:
The Beach Bum
THE BEACH BUM Trailer # 2 (NEW 2018) Zac Efron, Matthew McConaughey Movie HD www.youtube.com
Matthew McConaughey plays Moondog, a prolific weed-smoker and sometimes poet who spends his days having sex and doing drugs in Florida. It's written and directed by Harmony Korine (Spring Breakers), so whether or not you enjoy The Beach Bum will probably come down to a few different factors. First, do you like Korine's distinct, hyper-colorful aesthetics and meandering plot lines usually full of unlikeable characters? Second, do you like Matthew McConaughey going all-out and showing his butt? And most importantly, are you very high?

A Vigilante
A VIGILANTE Official Trailer (2019) Olivia Wilde, Thriller Movie HD www.youtube.com
A Vigilante follows Olivia Wilde in the role of a former domestic abuse victim-turned-vigilante who kills domestic abusers. But rather than dwelling on the violence, like most similarly conceived movies do, A Vigilante seems to focus more on the pain and darkness of Olivia Wilde's character. Wilde's performance is supposedly a real standout here, so if you're looking for a gritty, potentially upsetting denouncement of abusers this weekend, check this one out.

Screwball
Screwball - Official Trailer www.youtube.com
Screwball is a documentary about baseball. If you think that sounds boring, I did too until I watched the trailer. Damn, that's an entertaining trailer. Director Billy Corben (Cocaine Cowboys) recounts Major League Baseball's most notorious doping scandal in 2013, wrapping in star players like Alex Rodriguez and Manny Ramirez. Many of the illegal activities seem to be rehashed by child actors dressed as adults, which sounds incredibly stupid but looks funny. If you have even a modicum of interest in sports or true crime, be sure to put this on your list.

Diane
Diane - Official Trailer I HD I IFC Films www.youtube.com
Diane is an aging boomer who dedicates her time to helping others, thinking about her friends and trying to bond with her drug-addicted son (yes, that's Pete from The Office). But she's got some personal demons of her own to confront too, and she's not getting any younger. It's hard to tell exactly what the movie is about from the trailer, but it currently boasts a perfect 100% on Rotten Tomatoes, so if you're looking for a serious drama this weekend, keep it in mind.

---
Dan Kahan is a writer & screenwriter from Brooklyn, usually rocking a man bun. Find more at dankahanwriter.com
---
POP⚡DUST | Read More...

Cboyardee: The Man Who Shaped 4chan
The New John Wick: Chapter 3 – Parabellum Trailer is Literally the Second Coming