Film Lists
What's coming out this weekend? Glad you asked.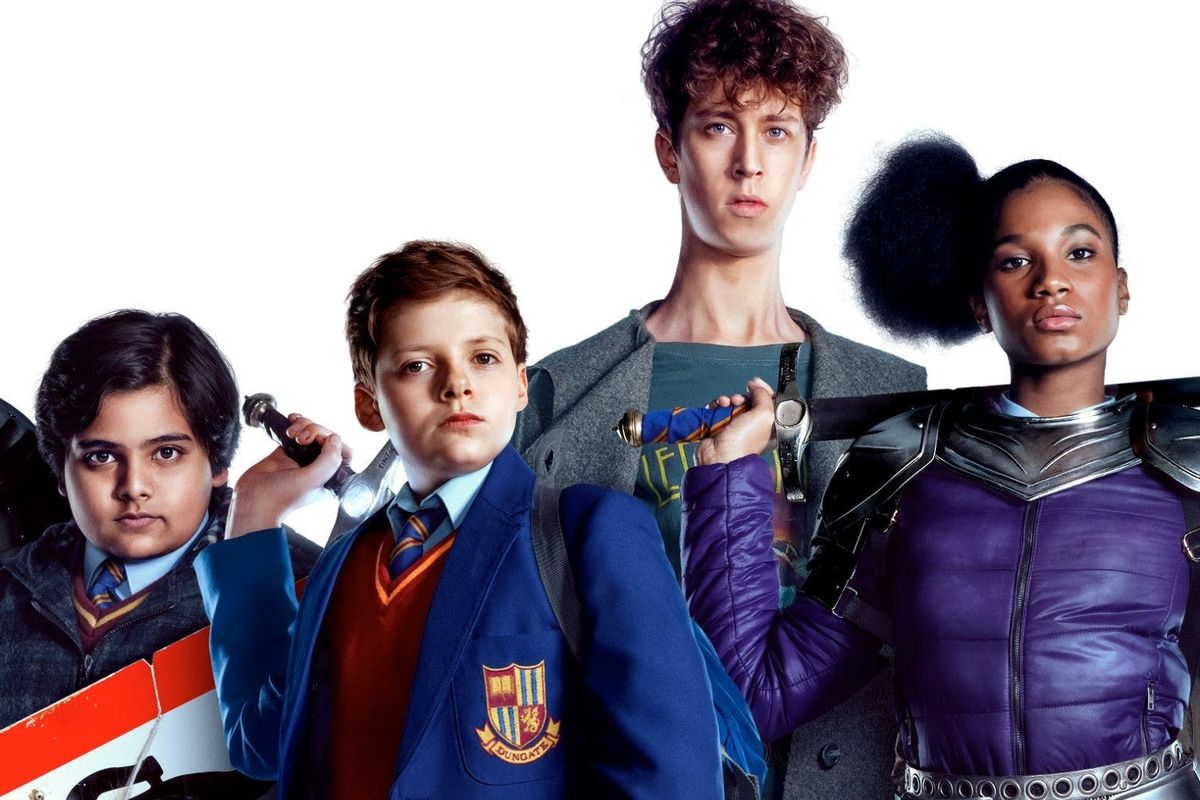 Welcome to the first edition of "Now in Theaters."
Never again will you be forced to ask yourself, "What movies are coming out this weekend?" We got you.
WIDE RELEASE:
The Kid Who Would Be King:
The Kid Who Would Be King | Official Trailer [HD] | Fox Family Entertainment www.youtube.com
What if King Arthur was...AN ELEMENTARY SCHOOL KID?!?!? That's the premise of The Kid Who Would Be King, a modern day retelling of King Arthur with a Harry Potter twist. It's about a normal boy who finds the legendary sword Excalibur and, with the help of the famous wizard Merlin (also in the form of a kid), needs to form a new roundtable of knights to fight the evil villain Morgana. It's definitely cheesy, but the trailer looks kind of fun.
Serenity:
SERENITY Official Trailer (2018) Matthew McConaughey, Anne Hathaway Movie HD www.youtube.com
In this thriller, Matthew McConaughey plays a fishing boat captain whose ex-wife (Anne Hathaway) asks him to kill her abusive new husband. Honestly, this one just seems bland. The trailer feels generic and unexciting, which is surprising for a movie starring such talented actors. Expect some characters you don't care about to cross and double-cross and triple-cross each other in predictable ways. Maybe wait for Netflix.
LIMITED RELEASE:
In Like Flynn:
IN LIKE FLYNN - Official US Trailer www.youtube.com
In Like Flynn is a biopic about Errol Flynn, the famous Hollywood Golden Age actor best known for playing Robin Hood in 1963's The Adventures of Robin Hood. Based on the trailer, In Like Flynn seems to portray its subject as more of a legend than a man, content to mythologize Flynn rather than deconstructing his humanity. That being said, if you're into old Hollywood films, this one might be an especially fun romp.
Never Look Away:
Never Look Away | Official US Trailer HD (2018) www.youtube.com
This is a limited release run of Germany's entry for Best Foreign Language Film at the 91st Academy Awards. Never Look Away (Werk ohne Autor) is a drama about two art students, Kurt and Ellie, who fall in love in post-WWII Germany, and their relationship with Ellie's father, a doctor who participated in the Nazi eugenics program. As you can probably gauge from the premise, this is sure to be a light, feel good film that is sure to bring a smile to your face. Just kidding; bring tissues.
Jihadists:
JIHADISTS Documentary Trailer | In Theaters January 25, 2019 www.youtube.com
A French documentary that asks the question, "What do Jihadists actually have to say?" It's an interesting look at fundamentalist terrorism that attempts to go beyond "they're evil monsters," parsing their ideology in pursuit of their motivations. That's not to say they're sympathetic. This one might make you angry and doesn't necessarily provide answers either. But sometimes insight can be gained simply by staring into the eyes of horrible men.

---
Dan Kahan is a writer & screenwriter from Brooklyn, usually rocking a man bun. Find more at dankahanwriter.com
---
POP⚡DUST | Read More...

Breaking Down the 2019 Oscar Best Picture Nominees
The John Wick: Chapter 3 Trailer Is Out and It's Fucking Perfect