FILM
Return of the Spooky Boi.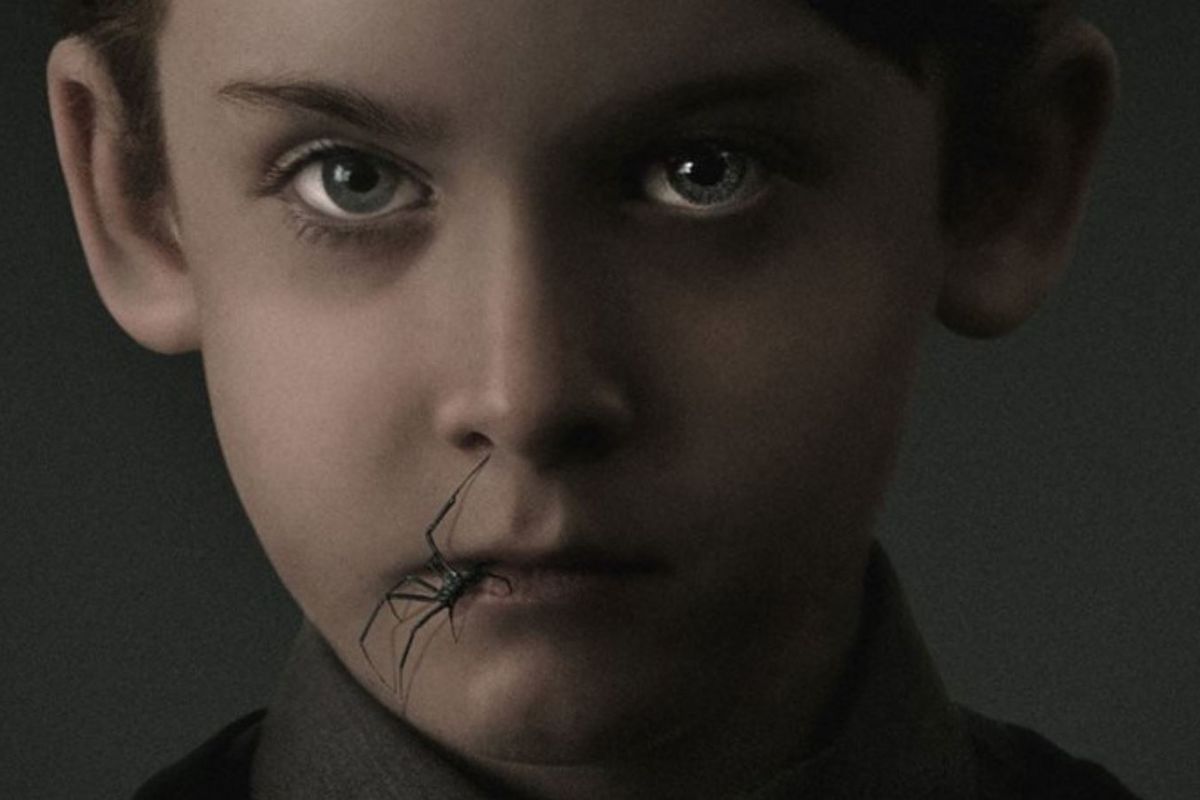 Welcome back to "Now in Theaters: 5 New Movies for the Weekend."
February felt surprisingly long, but thankfully a new month means a new Madea movie.
WIDE RELEASE:
Greta
GRETA - Official Trailer [HD] - In Theaters March 2019 www.youtube.com
In this female-centric horror/thriller, Chloë Grace Moretz plays a young New Yorker trying to make her way in the big city. After returning a missing handbag to an older piano teacher named Greta, the two develop a nice friendship...but uh oh, things are not what they seem. That missing handbag? Planted. And Greta? She's crazy. Now Chloë Grace Moretz needs to escape the clutches of insane, geriatric Greta before it's too late. If you've ever wanted to see a horror movie where the ultimate terror is a nice old lady, here's your chance.
Tyler Perry's a Madea Family Funeral
Tyler Perry's A Madea Family Funeral (2019 Movie) Official Trailer - Tyler Perry, Cassi Davis www.youtube.com
Madea is back, and this time she's organizing someone's funeral for some reason. Why would they let Madea do that? Don't they know that Madea's involvement is sure to lead to wacky hijinks? Maybe if you wanted your funeral to be filled with big farts and slapstick humor involving your corpse, then you'd want Madea to organize things. Otherwise, you should probably hire a professional funeral director.

NETFLIX:
The Boy Who Harnessed the Wind
The Boy Who Harnessed The Wind | Offical Trailer [HD] | Netflix www.youtube.com
Directed, written by, and starring Chiwetel Ejiofor (12 Years a Slave), The Boy Who Harnessed the Wind is the story of a young boy in Malawi who builds a windmill to save his village from famine. Based on a true memoir of the same name, The Boy Who Harnessed the Wind is sure to be an emotional ride showcasing the power of human imagination and ingenuity in the face of turmoil. Check it out on Netflix from the comfort of your own couch.
LIMITED RELEASE:
Climax
Climax | Official Trailer HD | A24 www.youtube.com
French director Gaspar Noé, best known for his controversial art films, possibly has his best movie yet with Climax. Part dance film, part gruesome, LSD-driven horror, Climax is a wholly original and disturbing take on party films. The movie is incredible on a technical and cinematic level, but it's also not a good choice for the easily disturbed. Consider this one a highly recommended film with the caveat that you might not be able to handle it.
The Hole in the Ground
The Hole in the Ground | Official Trailer HD | A24 www.youtube.com
This movie's got it all: a hole, the ground, and best of all SPOOKY BOIS™. Yes, in this weekend's newest Spooky Boi flick, a young mother discovers that her son has become a true spook after seeing a hole in the ground outside their new home. You better believe this boy is dedicated to spooking. He's eating spiders! He's breaking peoples' arms! He's slurpin' his spaghetti. Very impolite! Now, as always, this young mother is forced to choose between putting up with a Spooky Boi in her home or abandoning her maternal instinct and murdering him. Hooray!

---
Dan Kahan is a writer & screenwriter from Brooklyn, usually rocking a man bun. Find more at dankahanwriter.com
---
POP⚡DUST | Read More...

Fetishizing Autism: Representation in Hollywood
5 Romantic Movie Gestures That Are Actually Super Creepy