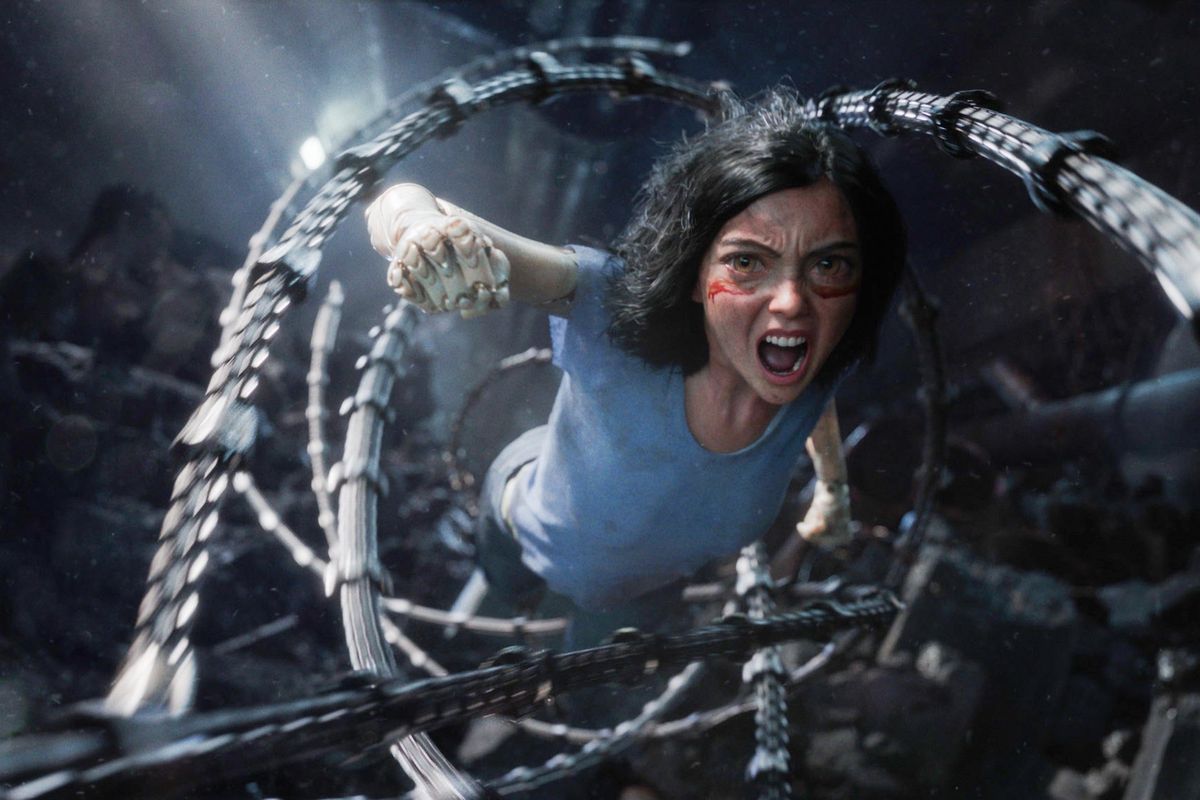 Welcome back to "Now in Theaters: 5 New Movies for the Weekend."
Spice up your Valentine's Day weekend by watching a movie alone in the darkness of a theater.
WIDE RELEASE:
Happy Death Day 2U
Happy Death Day 2U - Official Trailer 2 (HD) www.youtube.com
The first Happy Death Day was a Ground Hog Day inspired slasher following a college co-ed trying to discover the identity of the masked man who murders her every evening. It was a box office smash, and way more fun than it had any right to be. The movie wrapped up nicely and the premise didn't seem to lend itself to a sequel, but it would have been financially irresponsible if they didn't try to milk that cash cow. So here's the sequel. The co-ed is back. The killer is back. This time they're in a parallel universe. It sounds stupid, but just like the first one, it's ridiculously fun.
Alita: Battle Angel
Alita: Battle Angel | Official Trailer – Battle Ready [HD] | 20th Century FOX www.youtube.com
Based on the acclaimed cyberpunk manga, Gunnm by Yukito Kishiro, Alita: Battle Angel is yet another entry into the recent stream of Japanese titles being adapted into Hollywood blockbusters. So far, they have all paled in comparison to their source material and many have been called out for whitewashing the characters. Alita producer Jon Landau claims there is no whitewashing in his movie, but that's hard to believe when Christoph Waltz is playing a character named "Daisuke Ido." The animation sure looks pretty though.

Isn't It Romantic
Isn't It Romantic Trailer #1 (2019) | Movieclips Traliers www.youtube.com
Isn't It Romantic stars the always amazing Rebel Wilson as a single New Yorker who, after getting knocked unconscious, wakes up in a rom-com universe. Now, Wilson needs to avoid the cliches and actually fall in love if she ever wants to return to real life. It's a fun, satirical take on the genre that skewers conventions. If you're a fan of rom-coms there's a lot to enjoy, and even if you're not, well, that's kind of the point.
Fighting with My Family
FIGHTING WITH MY FAMILY | Official Trailer | MGM www.youtube.com
Fighting with My Family is the semi-true story of WWE superstar Paige. The movie follows the journey of two siblings, Paige and Zak, as they grow up in a wrestling-obsessed household. Both aim to join the WWE, so when they have the chance to audition (and meet Dwayne "The Rock" Johnson), it's a dream come true. But only Paige makes it. Zak does not. This, in turn, causes strife amongst the family. For a movie about wrestling, Fighting with My Family packs a surprisingly emotional punch.

LIMITED RELEASE:
Birds of Passage
BIRDS OF PASSAGE (2018) | Official US Trailer HD www.youtube.com
A Spanish language crime film selected to headline the Directors' Fortnight section at Cannes Film Festival in 2018, Birds of Passage has been favorably compared to The Godfather and Scarface. Set in the late 60s and 70s, the movie chronicles an indigenous Wayuu family embroiled in the early Colombian drug trade. Masterfully told across five "chapters," Birds of Passage feels like a true epic.

---
Dan Kahan is a writer & screenwriter from Brooklyn, usually rocking a man bun. Find more at dankahanwriter.com
---
POP⚡DUST | Read More...

Why Bad Movies Are Better Than Good Ones

The Best 2019 Grammys Moments... JK Here's the Worst
Our Boys Are the Best Boys of All Time - Why BTS Is Better Than Every Other Boy Band Ever