FILM & TV
FEBRUARY 2ND-4TH | Many horrors and thrills infiltrate the cinema starting this Friday!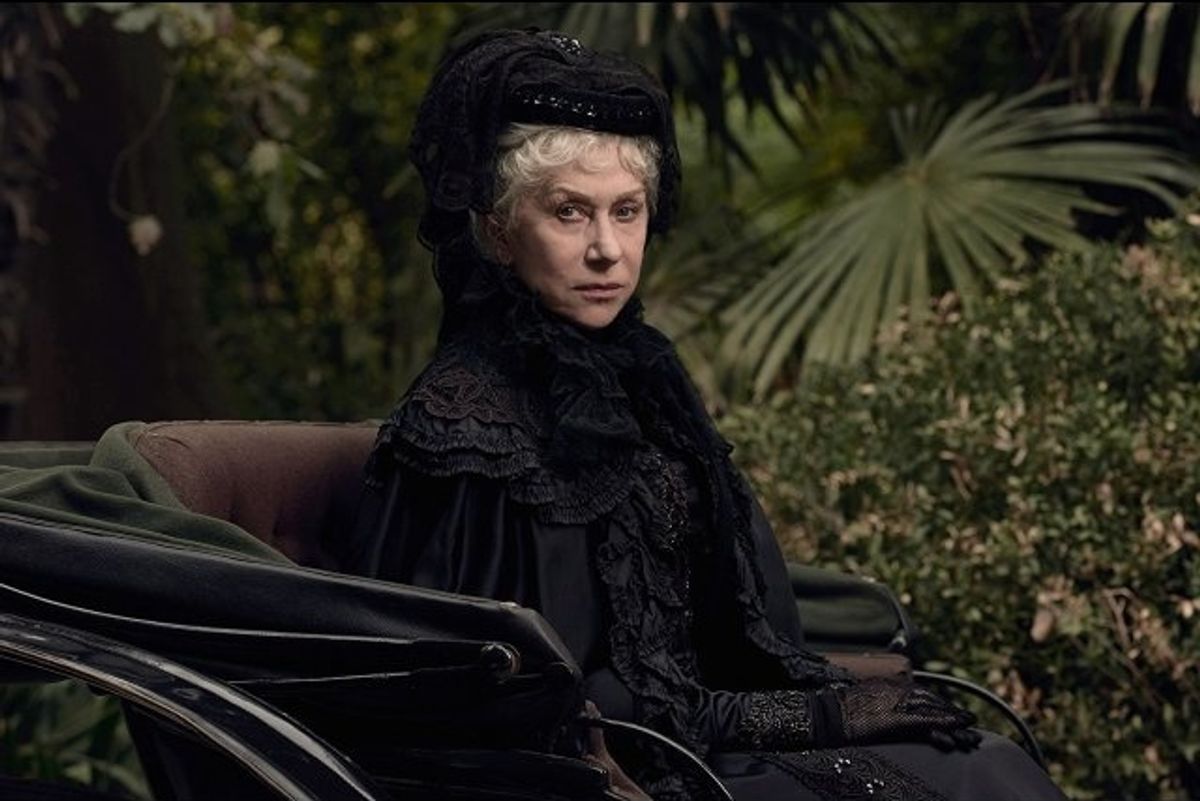 If you're caught up with all of the Oscar-nominated flicks by now, it might be time to try out something a little more terrifying but a little less show-stopping.
In Popdust's column, Box Office Breakdown, we aim to inform you of the top flicks to check out every weekend depending on what you're in the mood to enjoy. Looking to laugh? What about have your pants scared off? Maybe just need a little love? Whatever the case may be, we have it.
Take a peek at our top picks for this week...
---
The dangers of climate change before very real in this film where the weight of the pressures are finally enough to lead to the Earth's collapse. After an entire generation was essentially wiped out from the planet due to unlivable conditions, a new society has been established, one where bounty hunters are on the look out for environmental criminals just as much as they are those of any other kind. A female bounty hunter is on the search for a gang including one of these worst of these criminals of all time, but when she encounters a slave girl who reminds her of her deceased sister, the journey gets thrown a bit off course.
R | Running Time 1hr 36m | Lighthouse Pictures | Director: Peter Howitt
Starring: Gina Carano, John Hannah, Stephanie Bennett, and more!
---
Marina is a waitress and a singer, who alongside her boyfriend, Orlando, is looking forward to discussing and planning their future together. Then, Orlando suddenly becomes ill and passes away, leaving Marina's plans to herself. The passing means Marina must confront and handle Orlando's family while remaining true to who she is and what she believes in. However, Marina will face challenges and disgust on her behalf simply because of her transgender identity. A powerful look and what it means to stand up for yourself while also understanding who it is that you really are as a person.
R | Running Time 1hr 44m | Sony Pictures Classics | Director: Sebastián Lelio
Starring: Daniela Vega, Francisco Reyes, Luis Gnecco, and more!
---
An animated flick, but necessarily ones for the kiddos with all of the action and adventure that ensues. Set more than 1,000 years back in time, a young man and his sister are abducted and taken far away from their home in a place they do not recognize. The siblings grow up in a world fueled by greed and injustice, making the young man's hopes of becoming a warrior for justice just a bit out of reach. However, if he can raise his voice and try to bring about change to his situation, something might just come to pass. Based on a true story, the tale tries to give justice to a "real hero."
PG-13 | Running Time 1hr 47m | Vertical Entertainment | Director: Khurram H. Alavi, Ayman Jamal
Starring: Adewale Akinnuoye-Agbaje, Ian McShane, China Anne McClain, and more!
---
A documentary to break up the intense fictional narratives might be in your cards. This true story of a newly forty year-old man named Joe who is in pursuit of taking back control of his life. His job is taxing, his custody battle even more so, all while his wife struggles with chronic illness and trying to raise four children. Joe can find himself when in the ring, although he promised he would stop the fighting for his family. Secretly, Joe works out alone, realizing that there are possible health complications from his passion of mixed martial arts fighting. Get a look at the demons living inside one man's head.
NR | Running Time 1hr 23m | IFC Films | Director: Jeff Unay
Starring: Vernon Beach, Callie Carman, Delanee Carman, and more!
---
And our ⭐️ TOP PICK ⭐️ ...
Mostly on board for this because of Helen Mirren, the dame who can do no wrong. After her entire family passes away, Sarah Winchester is left the heir to a firearms company. Her house will then eventually turn into one of the most haunted in the entire San Francisco area. Outsiders only see the marvelous construction, but don't know of the tireless, endless hours of work that went into it. They're also clueless to her true intentions: to turn it into a prison for ghosts looking to take revenge on the Winchester family. Perhaps the most frightening thing about this horror picture is the fact is it based on a true story.
PG-13 | Running Time 1hr 39m | Lionsgate, CBS Films | Director: Michael Spierig, Peter Spierig
Starring: Helen Mirren, Sarah Snook, Jason Clarke, and more!
---
Really like a film you see or know of one coming soon that we should check out? Shoot me an email and let me know!
---
Rachel A.G. Gilman is a writer, a radio producer, and probably the girl wearing the Kinks shirt. Visit her website for more.
---
POP⚡ DUST | Read More About Film...