FILM & TV
JANUARY 26TH-28TH | More action, horror, and romance as the first month of 2018 draws to a close at the box office.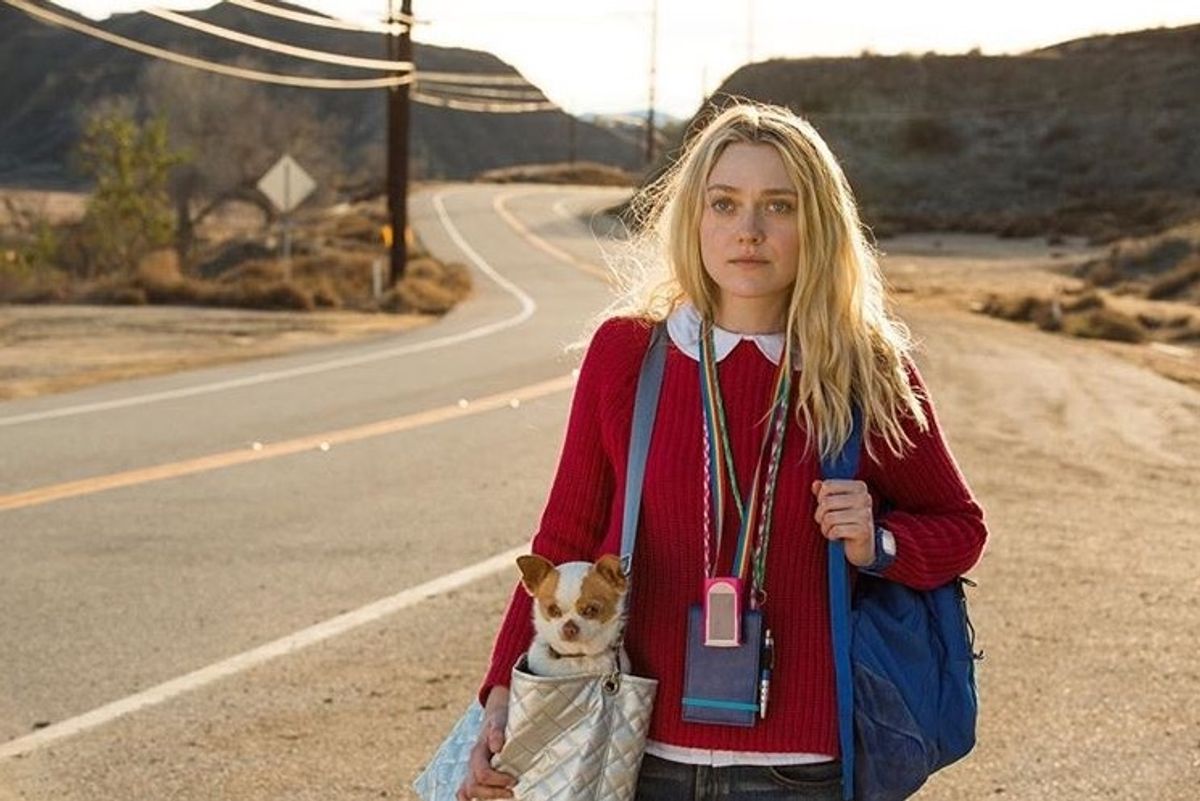 If you haven't had a chance to stop by the cinema yet this year, this is the weekend to find one of the most diverse selections.
In Popdust's column, Box Office Breakdown, we aim to inform you of the top flicks to check out every weekend depending on what you're in the mood to enjoy. Looking to laugh? What about have your pants scared off? Maybe just need a little love? Whatever the case may be, we have it.
Take a peek at our top picks for this week...
---
The end of the series takes a dark and twisted turn as the group is led into their final mission, the scariest of them all. They are looking to save their friends from the Last City, but it's controlled by the evil WCKD and involves one of the most deadly mazes the guys have ever faced. Will they be able to make it alive? Will they get answers to the questions they've been asking since they first encountered the maze? The great finale to conclude this series will not disappoint fans that have held on thus far, and might even encourage some new fans to join in the drama.
PG-13 | Running Time 2hr 23m | 20th Century Fox | Director: Wes Ball
Starring: Rosa Salazar, Thomas Brodie-Sangster, Dylan O'Brien, and more!
---
Everyone knows the best thing to do after one too many failed relationships is to turn all of those lemon boyfriends into some profitable lemonade, which is exactly what Lauren has done with her theory that romance can only last up to six months before someone loses interest. When Lauren's sister introduces her to who she considers to be the perfect man to prove the theory wrong, it turns into a fight to the finish to see who can prove themselves correct. If Lauren wins, she can continue to live in her loveless bubble, but if the bet goes in the other direction, she might have to open her heart back up to love.
PG-13 | Running Time Unavailable | The Theory, Inc. | Director: Harvey Lowry
Starring: Thora Birch, Claire Coffee, Chris Klein, and more!
---
Go back in time with this Western action flick. It's 1892 and an army captain has begrudgingly agreed to bring a dying Cheyenne Indian war chief along with his family back to the land that was formerly theirs. The group ventures out onto a journey from new Mexico to Montana that sees a great deal of trouble along the way. A young widow crosses their path and shares about terrible troubles that killed her family in the great plains. These travel partners will be forced to work together in order to survive the hostile Comanches that they encounter along the way and other enemies that threaten the success of their journey. Yee-haw!
R | Running Time 2hr 15m | Entertainment Studios | Director: Scott Cooper
Starring: Scott Shepherd, Rosamund Pike, Ava Cooper, and more!
---
If you think you know this story already from the 1980s film of the same name, you can put away all of those assumptions right now because this is bigger and more terrifying than ever before! Ashley and Max Carter are lost in a forest deep in the woods of the Pacific Northwest (that was their first mistake) when they come upon a beast that they think might be the legendary Bigfoot. Playing on some of the images and ideas of the notorious video game, they will be forced to fight back against the dangerous monster and see if their struggles for life will beat out against the impending threat of death literally looming over their heads.
R | Running Time 1hr 40m | Blue Fox Entertainment | Director: Patrick Magee
Starring: Casey Gagliardi, Andrew Joseph Montgomery, Eloy Casados, and more!
---
And our ⭐️ TOP PICK ⭐️ ...
One of the first complex films that will make you feel good and think about the human condition is arriving into limited release this weekend. Wendy is a young woman who thinks about things differently from the rest of us, and in turn it allows her to be a brilliant and beautiful artist. Unfortunately for her, this desire to be a screenwriter with the next best Star Trek film script is not always taken seriously by those around her. Wendy's Autism, however, will not hold her back, as she sets out on the road determined to enter her work into a competition. Her trip to Hollywood will be a huge test not only for herself but also for those around her to give Wendy room to spread her wings and fly.
PG-13 | Running Time 1hr 33m | Magnolia Pictures | Director: Ben Lewin
Starring: Dakota Fanning, Toni Collette, Alice Eve, and more!
---
Really like a film you see or know of one coming soon that we should check out? Shoot me an email and let me know!
---
Rachel A.G. Gilman is a writer, a radio producer, and probably the girl wearing the Kinks shirt. Visit her website for more.
---
POP⚡ DUST | Read More About Film...
THE REAL REEL | Aziz Ansari: Sexual Assault Or Idiot At Fault?
SATURDAY FILM SCHOOL | The Good and Bad of 2018's Craziest Anime Yet: Devilman Crybaby
BOX OFFICE BREAKDOWN | What's coming to theaters this weekend?
---
From Your Site Articles
Related Articles Around the Web