FILM & TV
JANUARY 19TH-21ST | Action-packed or light and romantic? The cinema has the answers to both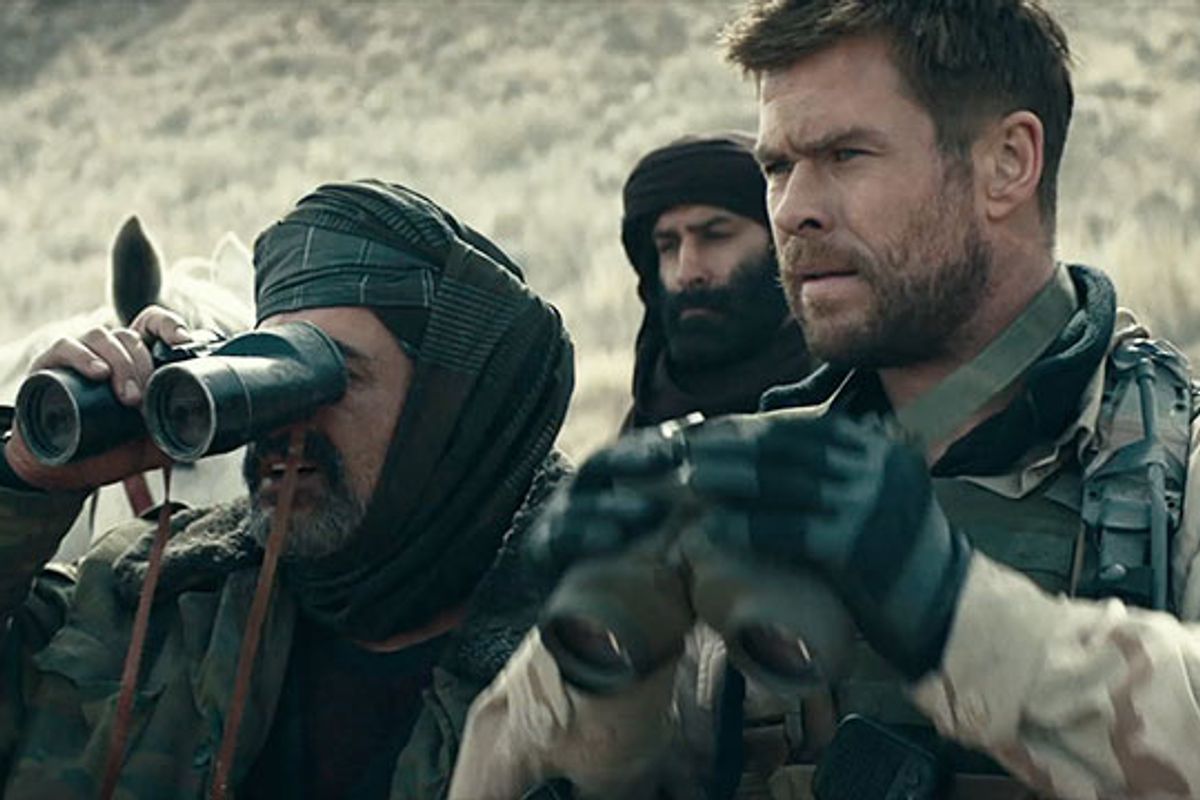 Go on a romantic, musical journey or get your fix of action and heart-pounding thrilling adventures this weekend to gobble down all of the latest movie goodness.
In Popdust's column, Box Office Breakdown, we aim to inform you of the top flicks to check out every weekend depending on what you're in the mood to enjoy. Looking to laugh? What about have your pants scared off? Maybe just need a little love? Whatever the case may be, we have it.
Take a peek at our top picks for this week...
---
All the grunge and grit of a crime drama set in the grimy streets of Los Angeles, California juxtapositions two groups of people who you wouldn't ever want to think about intersecting in their paths of work. One of the most successful bank robbery teams is in the midst of planning their biggest missions yet: a heist on the Federal Reserve Bank building in downtown L.A. Sound impossible? What if it were also the case that these criminals are especially close with a high-up sector of the Sheriff's Department? Corruption has never sounded so complex! An all-star cast ups the stakes even higher.
R | Running Time 2hr 20m | STX Entertainment | Director:Christian Gudegast
Starring:Gerard Butler, Jordan Bridges, Pablo Schreiber, and more!
---
One of the first romantic movies of the year (and thank God for that!), and based on the best-selling novel by Heidi McLaughlin, sing and dance your way back into love. A music superstar is reunited with his first-love back in their Louisiana hometown, only to realize that perhaps his decision to leave a woman at the altar in order to chase his dream of becoming a professional musician wasn't worth the price he paid. Back at home, this man will be in the business of trying to win back this lady's heart, and handling one of the biggest surprises he's ever received. Get ready for a big kiss moment or two in preparation for Valentine's Day.
PG | Running Time 1hr 44m | Roadside Attractions | Director:Bethany Ashton Wolf
Starring:Alex Roe, Jessica Rothe, John Benjamin Hickey, and more!
---
We've been hearing a heck of a lot about what goes on behind the doors of the Trump administration's White House, but what about his predecessor? This documentary goes behind the scenes of the foreign policy team during Obama's last months in office as they make decisions and prepare to leave office, wondering how much "hope" and "change" they were truly able to accomplish. Secretary of State John Kerry, UN Ambassador Samantha Power, and of course Barack himself make up some of the faces we'll see gracing the screen and contemplating their positions (some of nearly a decade). How did they react to the crisis in Syria? What about the results of the 2016 election? Now we can find out firsthand.
NR | Running Time 1hr 29m | Magnolia Pictures | Director:Greg Barker
Starring:John Kerry, Barack Obama, Samantha Power, and more!
---
Helen Mirren traveling across the country in a RV called "The Leisure Seeker?" Sure sounds like a good time! She plays one half of a loving, but aging, couple who is desperately trying to hold onto the positive, upsides of life when she is diagnosed with cancer and her husband faces rapidly developing Alzheimer's Disease. Setting out on the road to make the most of the time they have left, they use their family van to travel from Boston to Key West, Florida in what feels like an attempt to literally run away from problems. You might cry, you'll definitely laugh, and you'll gain brand new appreciation for the power of a great road trip.
R | Running Time 1hr 52m | Sony Pictures Classics | Director:Paolo Virzì
Starring:Donald Sutherland, Helen Mirren, Kirsty Mitchell, and more!
---
And our ⭐️ TOP PICK ⭐️ ...
During the days following the September 11th attacks, a group of soldiers in the U.S. Special Forces team is chosen to be the first of their kind sent into Afghanistan for a dangerous mission. In the midst of the mountains, they are challenged with convincing the head of the Northern Alliance to team up in an attempt to fight the Taliban and their Al Qaeda allies. The soldiers not only have to learn how to trust and communicate with one another in order to accomplish this task, but the Americans will also be challenged with a brand new way of fighting. Will they be able to defeat the other side that greatly outnumbers them? Go find out!
R | Running Time 2hr 10m | Warner Brothers Pictures | Director:Nicolai Fuglsig

Starring:Chris Hemsworth, Michael Shannon, William Fichtner, and more!
---
Really like a film you see or know of one coming soon that we should check out? Shoot me an email and let me know!
---
Rachel A.G. Gilman is a writer, a radio producer, and probably the girl wearing the Kinks shirt. Visit her website for more.
---
POP⚡ DUST | Read More About Film...

SATURDAY FILM SCHOOL | The Most Dysfunctional Family on TV is Still Going Strong
Lady Bird wins big at the Golden Globes - but it still deserved "Best Director"
The Top 13 Books Coming to the Big Screen in 2018
---