FILM & TV
The Gallaghers are still trying to get ahead, but a clear goal is out of focus.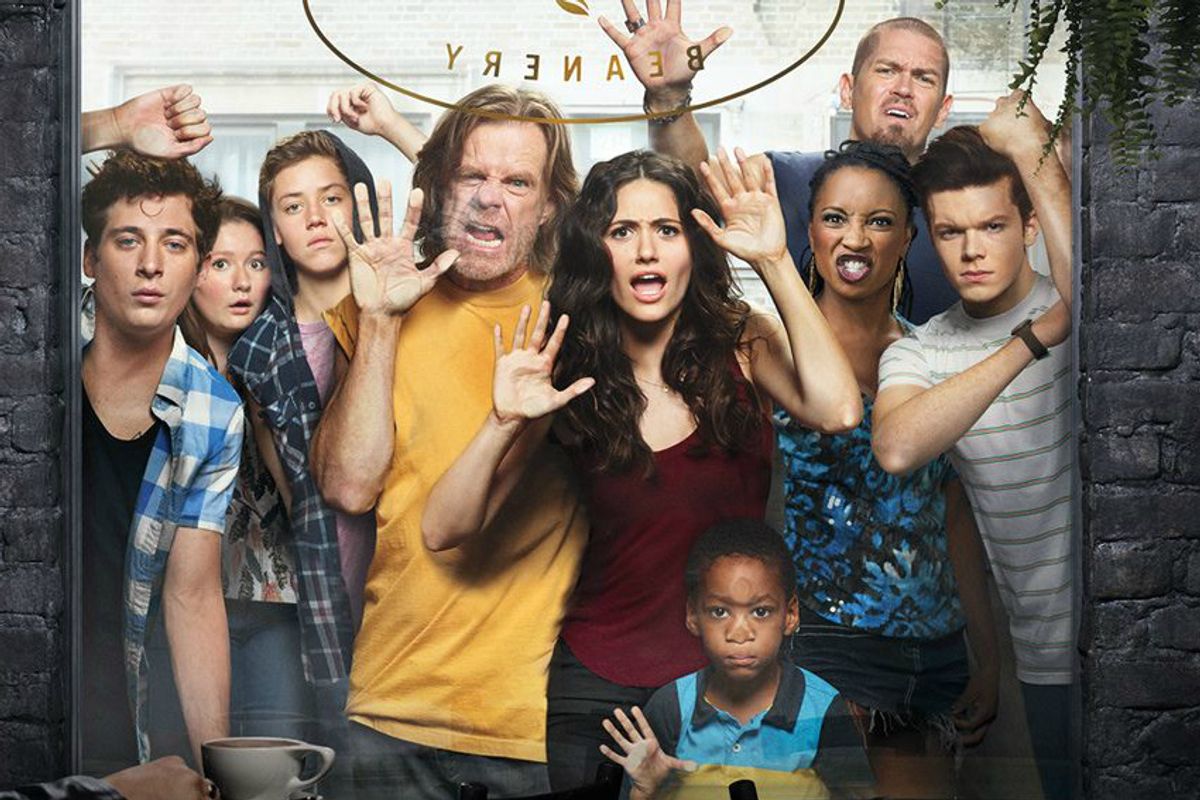 Showtime 'Shameless'
Fiona Gallagher is the good kid, m.A.A.d city of fictional TV characters, the good kid so close to being a normal, functional adult until something happens...
Watching Showtime's Shameless—originally a British series developed by Paul Abbott—leaves you exhausted and drained; after one episode you find yourself organizing your room and writing to-do lists to ensure the Gallagher's brand of chaos never enters your life. Call it Americana, call it the South Side of Chicago, call it 13.5% of America (or 43.1 million American households), but Shameless is good ol' poverty under a microscope.
For those who aren't subscribed to the premium cable channel, Showtime, Shameless's seven seasons are available on Netflix to stream and follow the misadventures of a single father and alcoholic, Frank (William H. Macy), and his oldest daughter, Fiona (Emmy Rossum), the primary caretaker of the Gallagher clan. Frank is the type of man who has no business having one kid, let alone, six mouths to feed; he doesn't care about the well-being of his family, but how, when, and where he'll have his next drink. Fiona takes after her father in doses, prioritizing her siblings' needs over her own—except when there's coke, attractive bad boys, or booze in the room. She's a diligent worker, but often finds herself slipping into the same habits she warns her siblings to avoid.
Fiona Gallagher is the good kid, m.A.A.d city of fictional TV characters, the good kid so close to being a normal, functional adult until something happens, reminding her (and the audience) just how fragile her world is, and how easy it is to knock her a few rungs down on the socioeconomic ladder she's desperately trying to climb. There are no free meals in life and the Gallaghers are the first to tell you, looking under couch pillows to find quarters and dimes for school lunch. In season four, Lip (Jeremy Allan White) proclaimed the only way to get money when you're poor is to steal or scam it, and in season eight, this sentiment still rings true: As Fiona tries to stage her apartment building to draw in hipster renters, she gets pushback from her tenants, friends, and brother Ian (Cameron Monaghan)—who's boycotting Fiona in the name of love.

Shameless is similar in tone to another UK show, Skins, but is far more adult in subject matter. Shameless, like Skins, is about sex, familial obligations, drug use, and surviving capitalism—but mostly about the real-life pangs of poverty and the families living in the neighborhoods your mom warns you about on your walk home from school. Shameless is about the folks who make twenty dollars last an entire week between six growing, loudmouthed kids; and Shameless is about how far families will go to keep their dysfunction in their household, instead of various foster homes (in ironically worse conditions).
In its eighth season, Shameless is trying to find clarity for its characters while still keeping the shock value and family drama viewers are addicted to seeing. We secretly love seeing Lip mess up, drop out of school, and walk the streets of South Side Chicago like nothing can hurt him; and we love seeing Fiona's scheme to scrape up the month's rent. Whether Shameless is detailing the extensive focus needed for sobriety, or the three jobs one has to work to feed a full house, it's the endless drive and heart of the Gallaghers that makes Shameless so addictive.
Shameless is renewed for a ninth season, but where exactly can these characters go? How much more drama and dysfunction can they deal with before they become caricatures? Shameless, for now, is still one of the best shows studying the politics of upward mobility, the gritty reality of never having quite enough to make it out of the slums, and how close in proximity the slums are to the Crate & Barrel homes.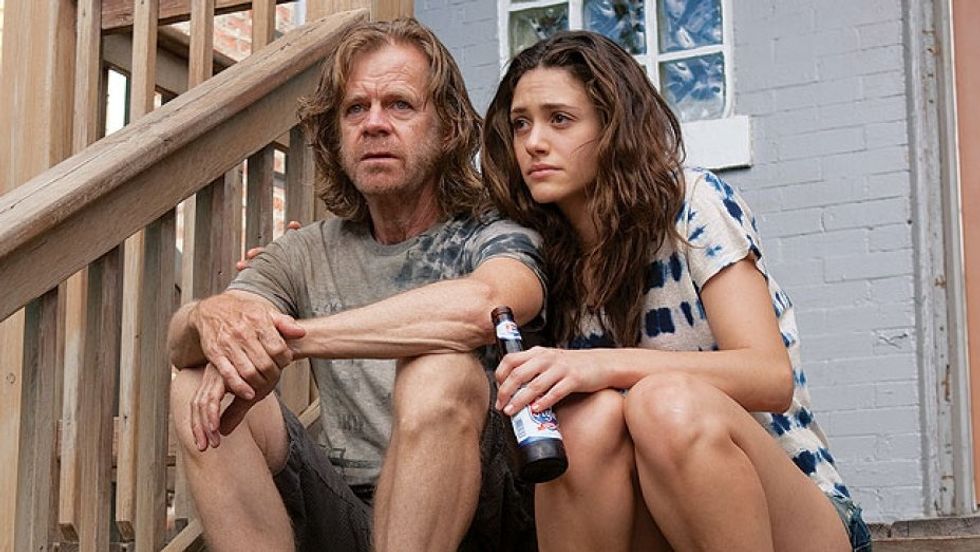 'Shameless' (Showtime)
POP⚡ DUST Score: ⚡⚡⚡⚡
---
Shaun Harris is a poet, freelance writer, and editor published in avant-garde, feminist journals. Lover of warm-toned makeup palettes, psych-rock, and Hilton Als. Her work has allowed her to copyedit and curate content for various poetry organizations in the NYC area.
---
POP⚡ DUST | Read More About Film/TV..
THE REAL REEL | SMILF: Single Mom I'd Like To Friend
The Top 13 Books Coming to the Big Screen in 2018
REVIEW | 'Paddington 2' will warm even the coldest winter hearts
SATURDAY FILM SCHOOL | 'Black Mirror' is Still Delightfully Wary of the Future
---