FILM & TV
JANUARY 5th - 7th | Start off the new year with the latest releases at the cinema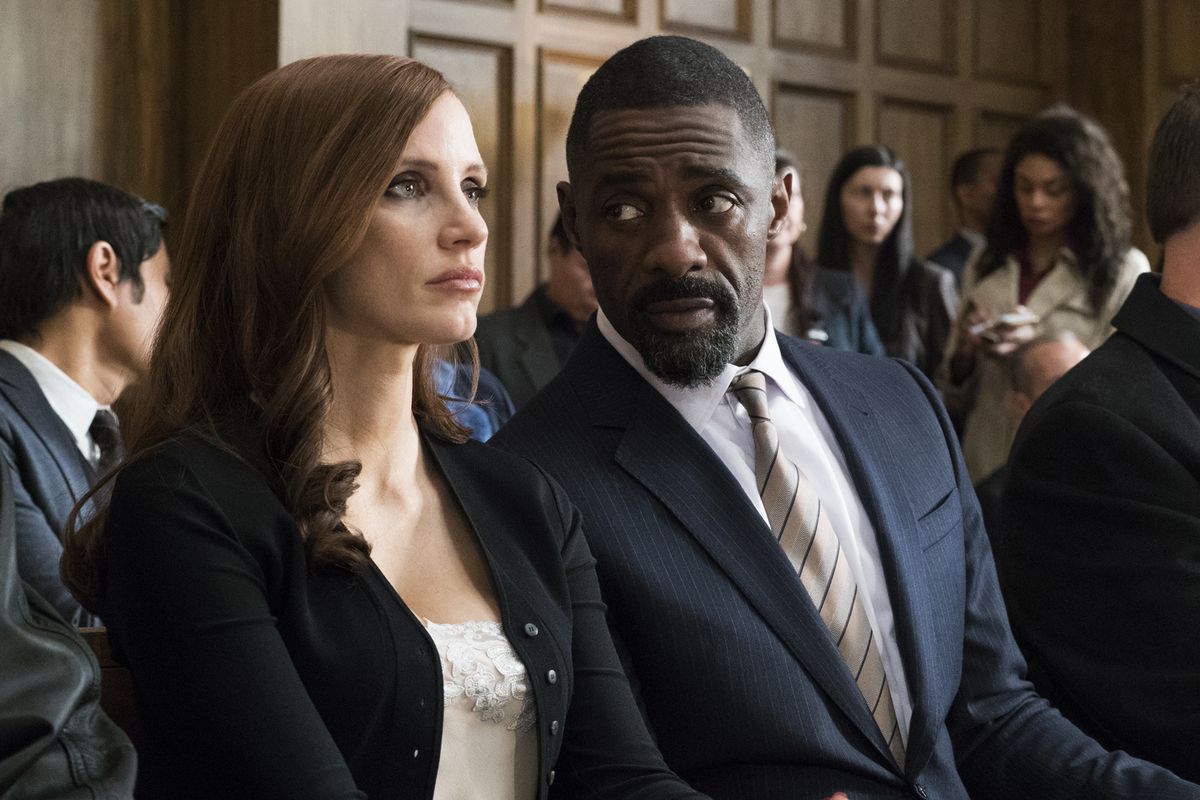 A haunting from beyond, a high-stakes poker ring, and much more hits the movies to kick off the start of 2018.
In Popdust's column, Box Office Breakdown, we aim to inform you of the top flicks to check out every weekend depending on what you're in the mood to enjoy. Looking to laugh? What about have your pants scared off? Maybe just need a little love? Whatever the case may be, we have it.
Take a peek at our top picks for this week...
---
After a lot of time spent with your family, you might wonder what it would be like if you didn't have to see them for years. A man named Briggs is troubled enough without the release of his sister from jail after she's been locked up in there for twenty something odd years His demons rage on, reliving her murdering of their parents, as he must confront his sibling on the issues of their past while working to save the life he's built for himself. If you thought the drama in This Is Us, Ventimiglia's day job, was intense, you haven't seen anything yet!
R | Running Time 1hr 52m | SP Releasing | Director: Charles Moore

Starring: Milo Ventimiglia, Rachel Melvin, Amanda Aday, and more!
---
Every story of a high school has it's drama...this one just has a bit more to it than most. Abigail is your typical outcast, spending her days getting lost in the lives of the characters in her favorite books and avoiding the criticisms of her classmate, Melissa. Sanctuary comes in the form of a new drama teacher who casts her in the staring role in the school's production of The Crucible, and also finds a big role for her in his own personal life. When word of this gets out, Melissa plots her own act of revenge on Abigail. Some things might change but mean girls never do.
NR | Running Time 1hr 40m | Samuel Goldwyn Films | Director: Quinn Shephard
Starring: Quinn Shephard, Nadia Alexander, and more!
---
Yet another sequel for your viewing pleasure. Dr. Elise Rainer returns in her most troubling situation yet. A man gives her a call claiming that his house is haunted. When Elise receives the address, she realizes it's the same home where she grew up. With two trustee partners, Elise makes the trip to Five Keys, New Mexico to take a look at the situation, only to have to confront her deepest, darkest fears. Will she be able to put to rest the demon she unleashed years before and finally find peace in her world? See how things go in this next installment.
PG-13 | Running Time 1hr 43m | Universal Pictures | Director: Adam Robitel

Starring: Lin Shaye, Leigh Whannell, Angus Sampson, and more!
---
More goosebumps will crawl up your spine with this thriller. What starts out as a seemingly-pleasant road trip for two brothers soon turns dark as they are faced to deal with a complicated web of lies and secrets the two share. Spread out across the landscape of America, places will become more remote and terrifying the deeper the brothers go. An expanded version of what was previously a short film, the narrative splits its time between the two male leads to divulge its intricate tale, exploring the dangers of mental health and abuse left undiscussed, plus like many flicks this week spotlight the role family plays in all of our lives.
R | Running Time 1hr 22m | Vertical Entertainment | Directors: Lauren Wolkstein, Christopher Radcliff
Starring: Alex Pettyfer, James Freedson-Jackson, Emily Althaus, and more!
---
And our ⭐️ TOP PICK ⭐️ ...
Olympians with dark stories behind their talents have blasted the box office in recent past, and this one is no exception. Molly Bloom, a brilliant skier, was also responsible for running a high-stakes poker ring for a decade. All was well until 17 members of the FBI agents arrested her in the middle of the night. Before, however, her games hosted the likes of Hollywood royalty, sports stars, business titans and finally, unbeknownst to her, the Russian mob. Go behind the scenes to learn more about this starlet than the tabloids told you at the time in this fictional retelling of the affairs, and see why she might've been worthy of more allies than her criminal defense lawyer.
R | Running Time 2hr 20m | STX Entertainment | Director: Aaron Sorkin

Starring: Jessica Chastain, Idris Elba, Kevin Costner, and more!
---
Really like a film you see or know of one coming soon that we should check out? Shoot me an email and let me know!
---
Rachel A.G. Gilman is a writer, a radio producer, and probably the girl wearing the Kinks shirt. Visit her website for more.
---
POP⚡ DUST | Read More About Film...
SATURDAY FILM SCHOOL | "You're tearing me apart Lisa!"
BOX OFFICE BREAKDOWN | Top Films of 2017
"Call Me By Your Name" ...and I'll Call You By Mine
---
Related Articles Around the Web