Film News
Critique is so limiting and emotionally draining.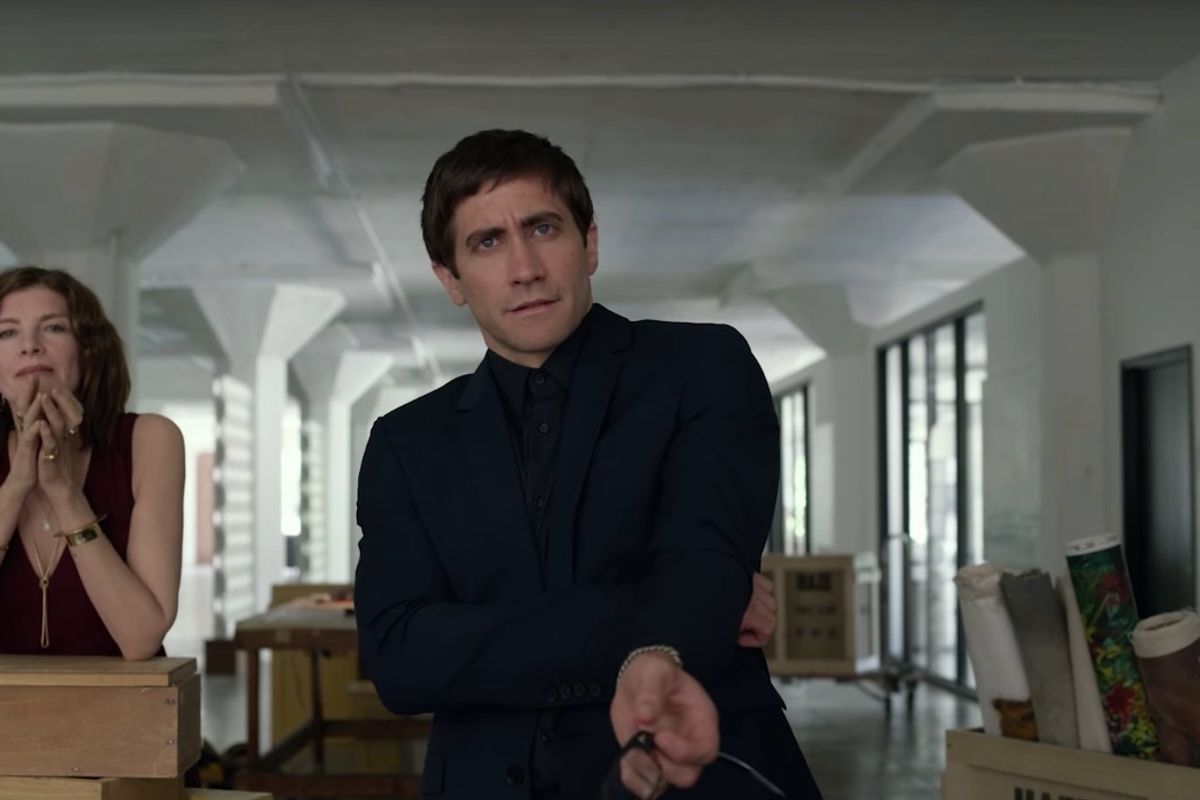 Netflix
Bad news for anyone still plagued by visions of a quietly terrifying Jake Gyllenhaal from 2014's Nightcrawler: the actor has teamed up once again with writer-director Dan Gilroy and co-star Rene Russo for what looks to be an equally dark and unnerving thriller.
Gyllenhaal stars as esteemed art critic Morf Vandewalt, who finds himself shaken from art scene ennui by the discovery of the collected works of a dead man who left behind no friends or family. As LA's gallery scene grows more enamored with the art, it starts to come to life—before taking the lives of its collectors.
Check out the official trailer. But maybe check under the bed first.
Velvet Buzzsaw | Official Trailer [HD] | Netflixyoutu.be
Velvet Buzzsaw premieres this month at Sundance, and co-stars Toni Collette, John Malkovich, Billy Magnussen, Natalia Dyer, Zawe Ahston, and Daveed Diggs. It will be available for streaming on Netflix on February 1.

---
Rebecca Linde is a writer and cultural critic in NYC. She tweets about pop culture and television @rklinde.
---
POP⚡ DUST | Read More…
Sundance Adds Michael Jackson Sexual Abuse Documentary to Lineup
The Academy Chooses to Have No Host
10/10 Celebs Agree: Cancel R. Kelly