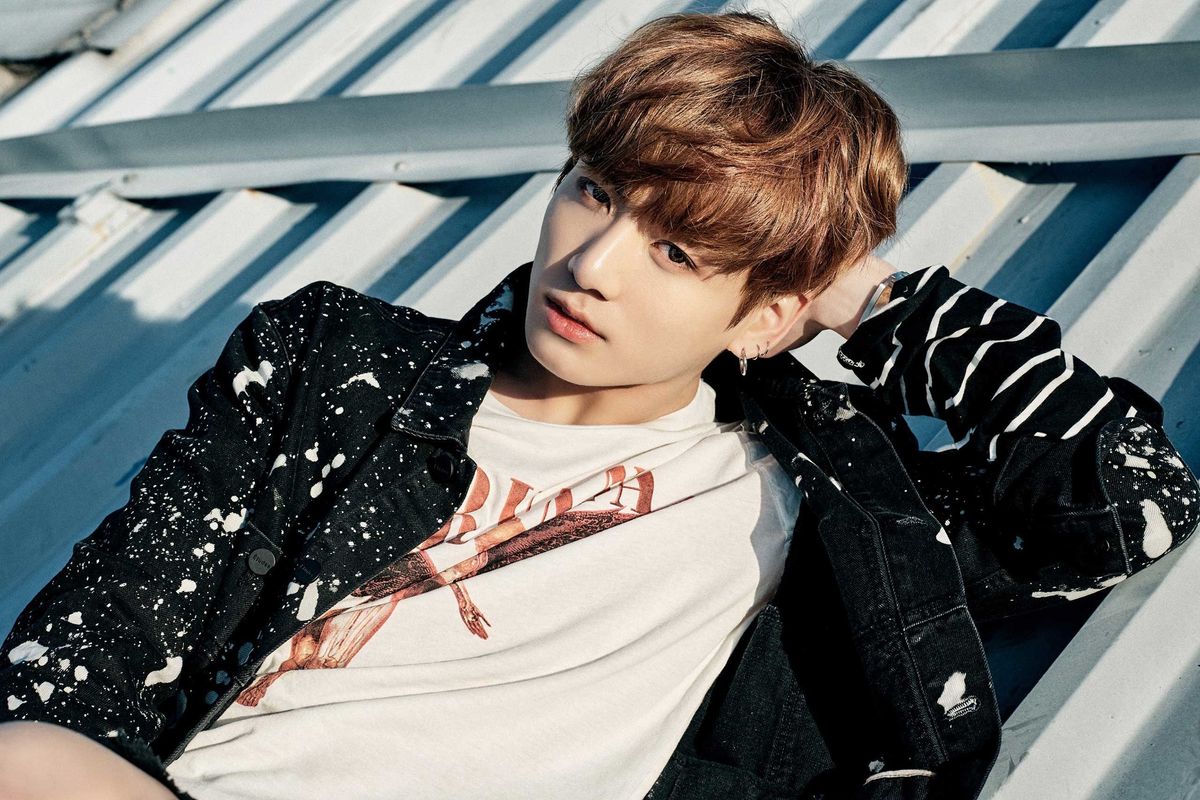 Jungkook is at it again, being way too cute and stealing the show from all the other BTS boys.
Earlier today, V dropped a new self-composed track called "Scenery." He composed the song and sang the lyrics and even took the photo that appears on the cover.
You can listen right here:
Right afterwards, Jimin posted a video in support, lip syncing to "Scenery."
☺️👍💜 #JIMIN #V #풍경 https://t.co/2CCaAsE1nl

— 방탄소년단 (@방탄소년단) 1548855258.0
At the end, he smiles and gives a thumbs up, showing everyone that he thinks V did an awesome job. Aww, isn't that sweet?

But then, not to be outdone, Jungkook comes out with this:
뒤에 짤렸네요 이게 원본입니다. https://t.co/Ta2Dr8P2oN

— 방탄소년단 (@방탄소년단) 1548861956.0
He lip syncs V with exaggerated facial expressions, gazing off into the distance and overdoing his mouth movements. It's perfect. Funny, cute, and supportive.

But Jungkook wasn't done yet. He had a surprise in store for Jimin, too.
그리고 지민씨도 피해갈 수 없습니다. https://t.co/RDTNynQm5y

— 방탄소년단 (@방탄소년단) 1548862253.0
He lip synced Jimin's solo track, "Promise," in a similarly exaggerated way. He goes so far as to put on a super cheesy grin and roll his arms around, knocking over stuff in his room. Way. Too. Good.

In fact, Jungkook's exaggerated performances were so good that fans are setting them to all sorts of different songs on Twitter.
So unfortunately, somebody made this:
Yes, now we have Jungkook dancing to "Baby Shark." What have we done?

---
Dan Kahan is a writer & screenwriter from Brooklyn, usually rocking a man bun. Find more at dankahanwriter.com
---
POP⚡DUST | Read More...

Now in Theaters: 5 New Movies for the Weekend of February 1st
Behold Your New God, Shaggy from Scooby-Doo