MUSIC
MGMT's Little Dark Age is out to win some fans back.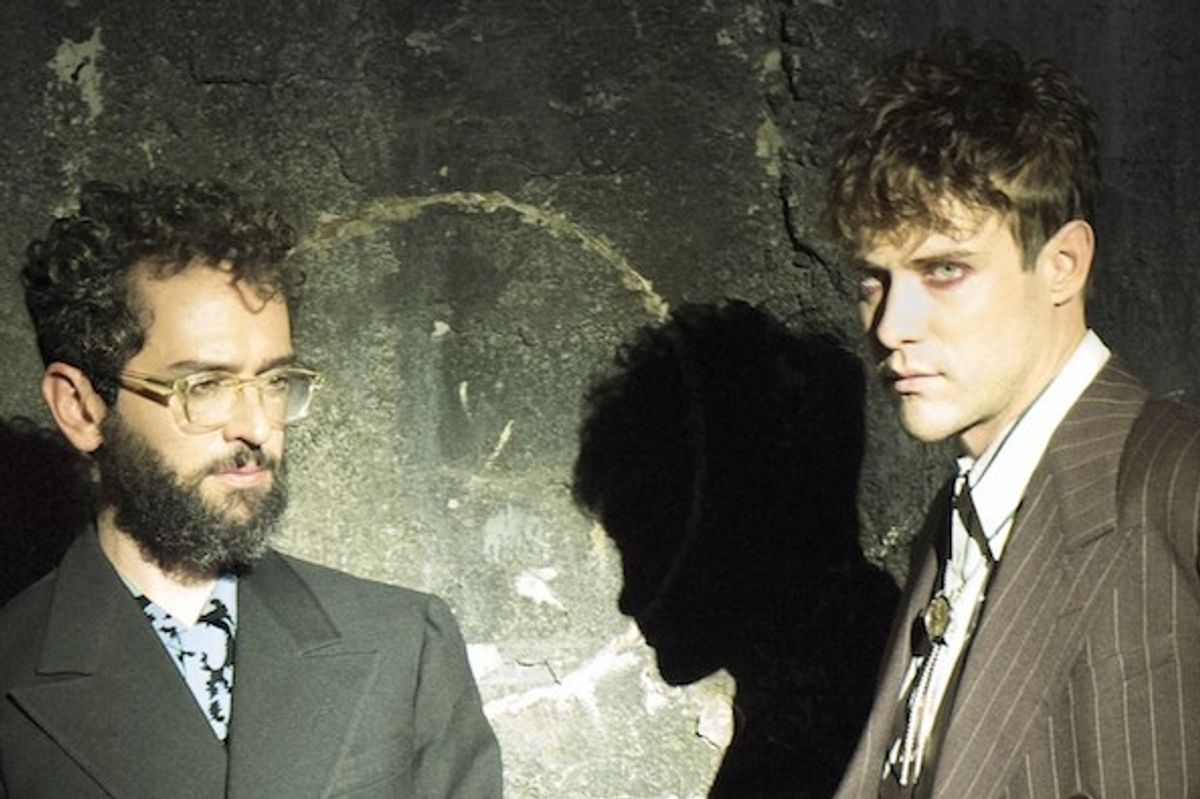 MGMT 'Little Dark Age'
Andrew VanWyngarden is tired of liking your selfies.
MGMT's fanbase often credits 2007's Oracular Spectacular as the band's magnum opus, the height of their pop-psych excellence, which is a backhanded compliment or an ironic summation of their pop-infused psychedelia, depending on how you view MGMT's discography. Either way, Andrew VanWyngarden and Ben Goldwasser are jokesters who know better. At least three of their music videos depict a phallic object being inserted into some type of allegorical flesh-machine during a dinner party. (Don't believe me, click and behold.)
With their latest release Little Dark Age, the boys have grown up a bit: MGMT's 1960s British prog sensibilities are still at the forefront, but this time more refined and subtle, showcasing VanWyngarden's boyish voice with melodies and hooks that ponder why smartphones are the decline of civilization as we know it.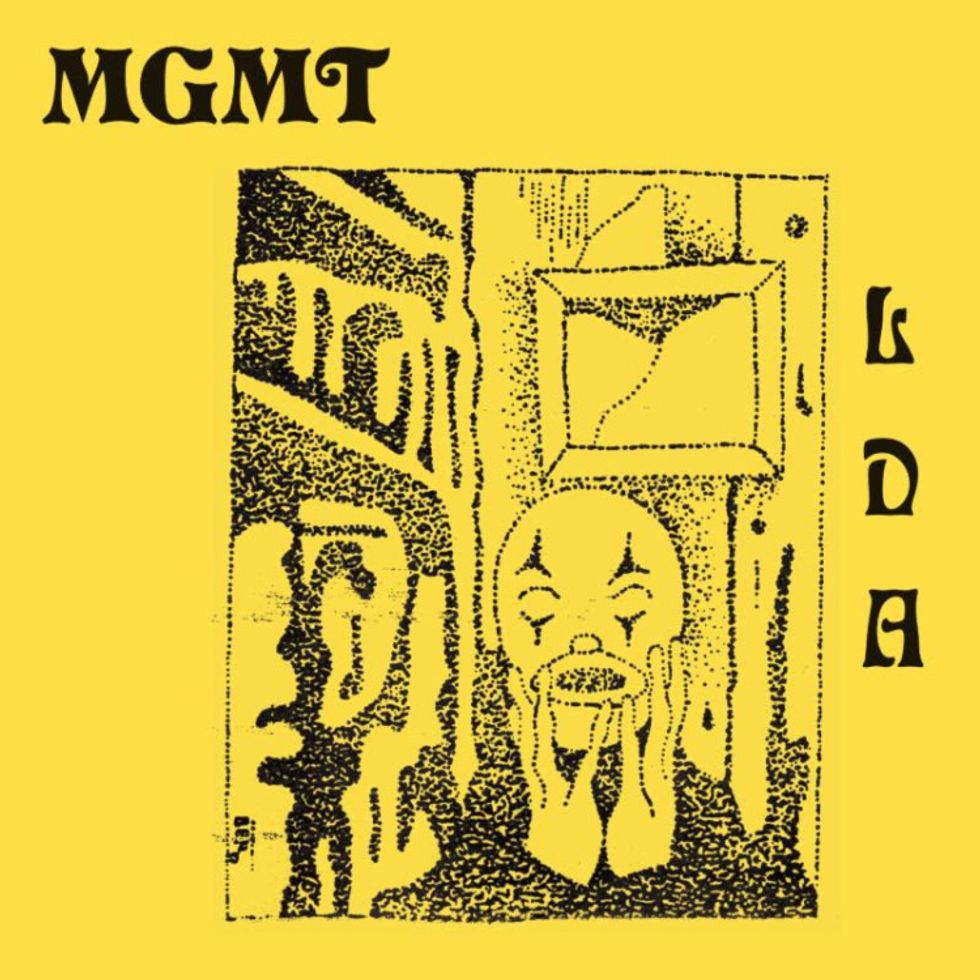 MGMTLittle Dark Age
Gone are the pseudo-intellectual lyrics pulled from a journal entry written on shrooms; VanWyngarden's smart-ass cadences are now countered with digestible hooks that are more so general grievances of millennial angst than they are self-help platitudes. Yes, this album is still about how dark and empty everything is and how we're all going to die, but it's served hot and fresh with pop charisma. This time, the rotting corpse is wearing a sequin dress and neon pink lipstick.
MGMT's maturation was perhaps the only thing that could safely land VanWyngarden and Goldwasser, two college kids who got rich singing about drugs and the acquisition of replaceable, model wives. (Let us not forget the duo performing at a garage frat party as VanWyngarden attempts his best jock, sex-voice while crooning, "Said it's cool, you're touching my hand / Yeah it's cool, it's cool, where we riding to?") Part of the band's schtick is their unwavering cynicism, their we-only-care-slightly attitude, and the looming feeling that most of their earlier work was made with the intention of being inscrutable just for fun.
Little Dark Age is still up to their antics but the production is some of MGMT's best—backed by Chairlift's Patrick Wimberly and Dave Fridmann (Flaming Lips)—and even more impressive is their ability to pair their psychedelic flair with gothic pop, an admirable blend of everything MGMT are good at doing: writing catchy songs about contemporary anxieties laced in peculiar (and sometimes farcical) instrumentation. Everything's still bemusing, of course, but MGMT has finally equipped listeners with a manual to their elaborate machine on Little Dark Age. The album's opener "She Works Out Too Much" nails VanWyngarden's signature, sardonic tone—you even get the feeling that MGMT are finally settled in their pop strengths, no longer opposing the sonic qualities that made "Time to Pretend" and "Electric Feel" so popular. Their eccentricities are peppered onto tracks like "Days That Got Away," and "TSLAMP. " On "One Thing Left To Try," VanWyngarden faintly sounds like Luke Steele's younger brother battling nasal congestion; the resemblance is uncanny.
And of the tracks that do utilize MGMT's more sinister side (singles "When You Die" and "Little Dark Age"), there's a sense of restraint holding everything together. On "Me and Michael," MGMT give their best rendition of '80s pop (where's Molly Ringwald's cameo in the music video?). There's also a chillwave vibe throughout: Think Neon Indian meets Toro y Moi and you've got the basic formula for a quarter of the album. One of the album's best tracks "James"—an airy chillwave track where VanWyngarden, again, channels Steele—sounds like it could've played in Sofia Coppola's Lost in Translation had it been released in 2003. The album's closer "Hand it Over" echoes a similar sentiment to 2010's Congratulations' closing track (of the same name), a smug denunciation of fame, and the melancholy of finally giving your art to the masses.
This album, like many MGMT projects, has moments of pop-psych bliss, and that's not sarcasm. For what it's worth, the boys are no longer trying to outwit alternative rock as a genre, while winking at the legends that came before them. No, they're still not as good as The Rolling Stones, but that was never their league to begin with. MGMT are finally in their own sound.
---
Shaun Harris is a poet, freelance writer, and editor published in avant-garde, feminist journals. Lover of warm-toned makeup palettes, psych-rock, and Hilton Als. Her work has allowed her to copyedit and curate content for various poetry organizations in the NYC area.
---
POP⚡ DUST | Read More…
RELEASE RADAR | His Dream of Lions premieres "Magic" exclusively with Popdust
Eighty Ninety Featured on T-Swift's Playlist
EXCLUSIVE INTERVIEW | LIVVIA's Valentine's Day contest
Justin Timberlake brings the hits back to the Super Bowl - and Prince?
---