Culture News
Thinking About Him: The Bouncer Who Asked Rihanna for Her ID
Rihanna got carded outside a New York City club last week — celebs, they're just like us!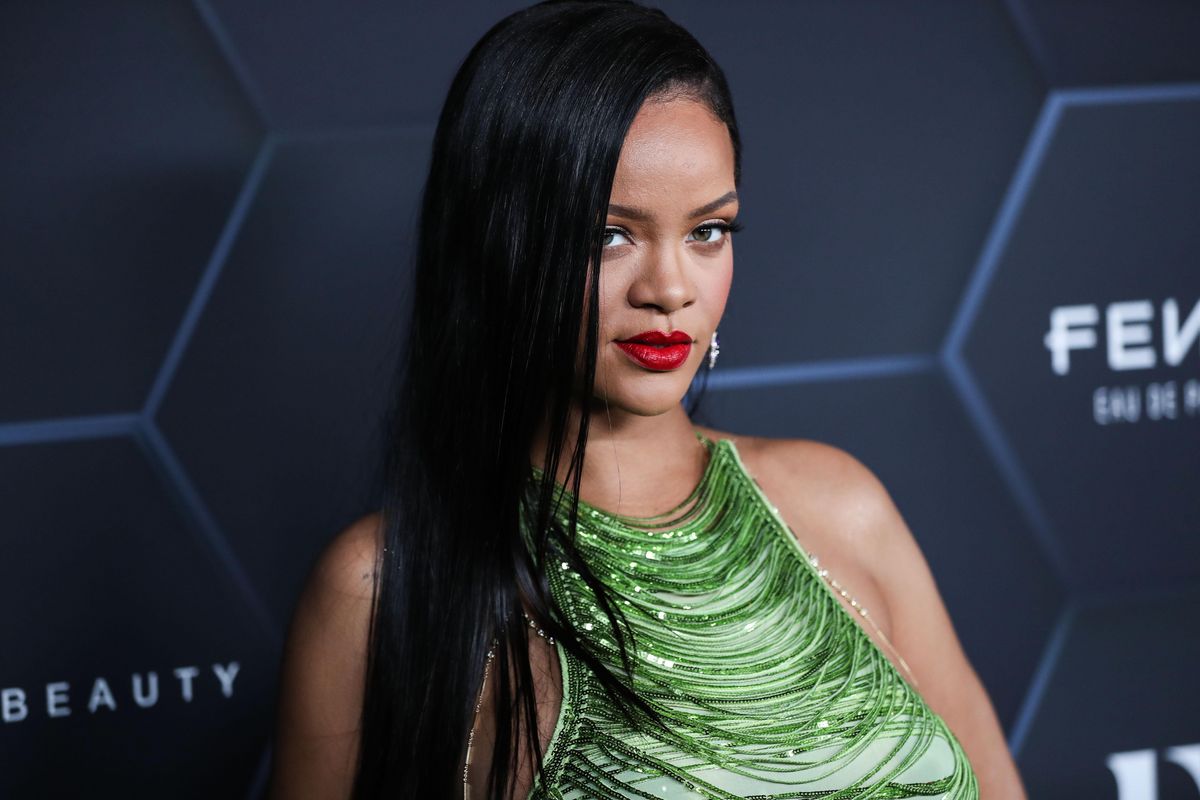 Image Press Agency/NurPhoto/Shutterstock
So Rihanna stepped out with her newly official romantic partner, rapper A$AP Rocky, finally confirming the rumors and proving that they are, as we assumed, the hottest couple alive.
Move aside any other couple vying for our attention — Megan Fox and Machine Gun Kelly's ceaseless PDA, the can't-look-away strangeness of Kourtney Kardashian and Travis Barker, even the lowkey hotness of Kat Dennings and Andrew WK — fact that Rihanna is dating the man known as "The Male Rihanna" is taking up all the airspace.
---
The photos of the two of them are gorgeous and glorious, almost enough to distract us from the fact that another Rihanna album is looking less and less likely every day.
Other important revelations from the photos: It's fur bucket hat summer, Rihanna invented the color pink, and she covered up the matching shark tattoo that she got years ago with Drake. But the most surprising revelation? Even Rihanna can have a hard time getting into clubs — celebs, they're just like us.
In a video from the door of a club, a bouncer can be seen boldly telling Rihanna that she can't get in without an ID while A$AP Rocky stands beside her, seemingly repeating something to the effect of, "She's Rihanna."
He was right. She is in fact Rihanna. But who is this bouncer?

Is it a testament to Fenty Skin that the singer-turned-business-mogul looked so young that the bouncer needed to verify she was 21? Is he one of the few people who has not been waiting at the edge of his seat for confirmation of Rocky x Rihanna? Or for R9? Did not even the paparazzi give him a clue.
Or was all this just a plot to increase his time next to Rihanna? If so, we commend him. But did he ever let that woman into that club?
While the occasional story of celebrities going unrecognized usually elicits a chuckle, this one feels egregious because it's…Rihanna. Probably the most iconic performer behind, like, Beyoncé. But this man did not care — not even a little bit.
In any case, I'll be thinking about him for the rest of my life, and thinking about Rihanna, and thinking about Rocky saying, "She's Rihanna."
The lesson here? New York is back. Don't get caught slipping, even if you're Rihanna.