New Releases
While "Old Town Road's" naiveté was part of its charm, RMR is here to push the genre forward.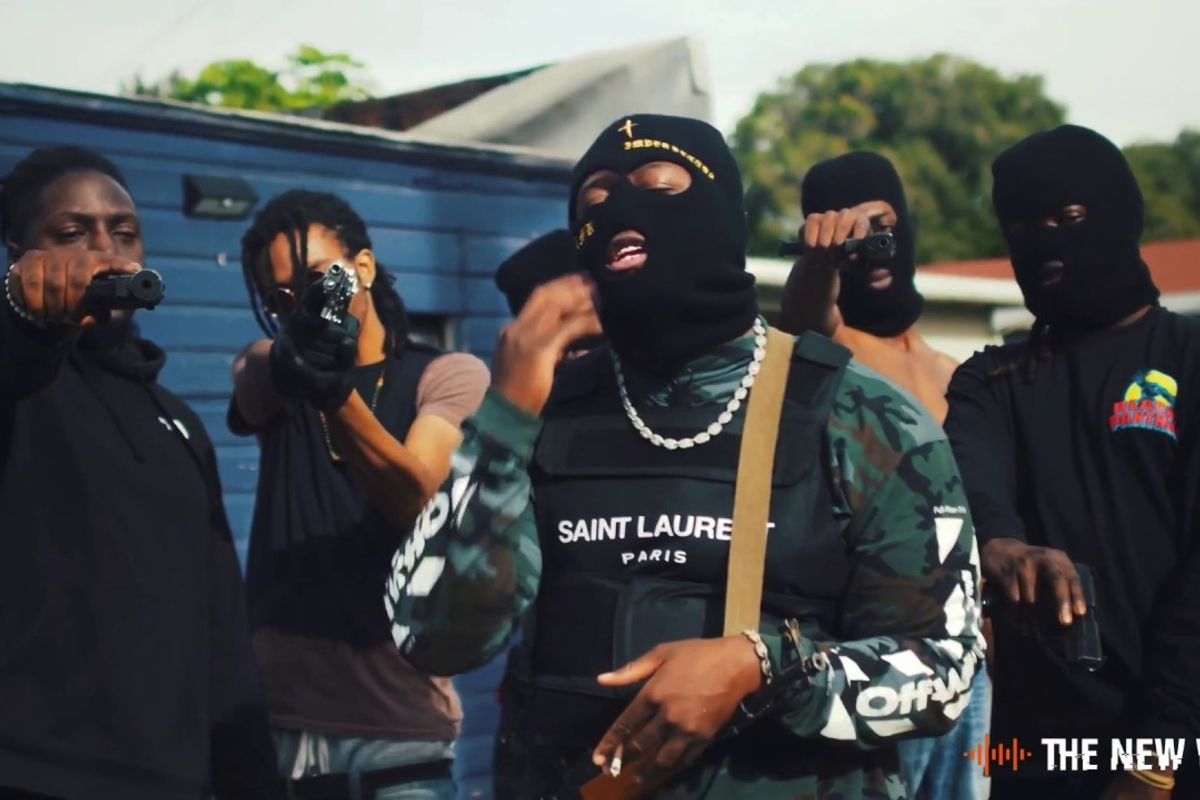 "B*tches that broke my heart, they became hoes I scam," cries out the anonymous 22-year-old crooner RMR.
"Crooning" actually may not be the appropriate word to describe the raw emotion this talented singer belts out on his debut track, "Rascal," which this morning started to take over the Internet. The young man can undoubtedly sing, and never has "f*ck the boys in blue" sounded so sensual and uplifting. Driven solely by a piano cover of "Bless the Broken Road" by Rascal Flatts, the single's music video, which as of this morning already has thousands of views, finds a masked RMR walking around singing of his struggles in the trap, as his crew lingers behind him, shirtless, tatted up with a variety of guns drawn.
The viewing experience is no doubt unusual, but RMR assured The Fader today that there is nothing meme-able or ironic about it. "I grew up on country and rap music," he told them in an e-mail interview, "and this song is the interpretation of what the new genre should sound like."
While the "Old Town Road's" naiveté was part of its charm, RMR may represent the next evolutionary step in the subgenre of Country Rap. The song is actually very good and deserves to be taken seriously. RMR's vocals are amazing, and his tales of violence and sadness are as authentic as they come. Country Rap may have been founded on absurdity, but RMR is showing us that the genre has real potential to be something deeper and more meaningful, and we should genuinely start considering it to be more than just a trend. His new EP Drug Dealing Is a Lost Art is due out this Spring.

From Your Site Articles
Related Articles Around the Web