Frontpage Popular News
Saie Teaches Us That Clean Beauty Doesn't Call For Sacrifice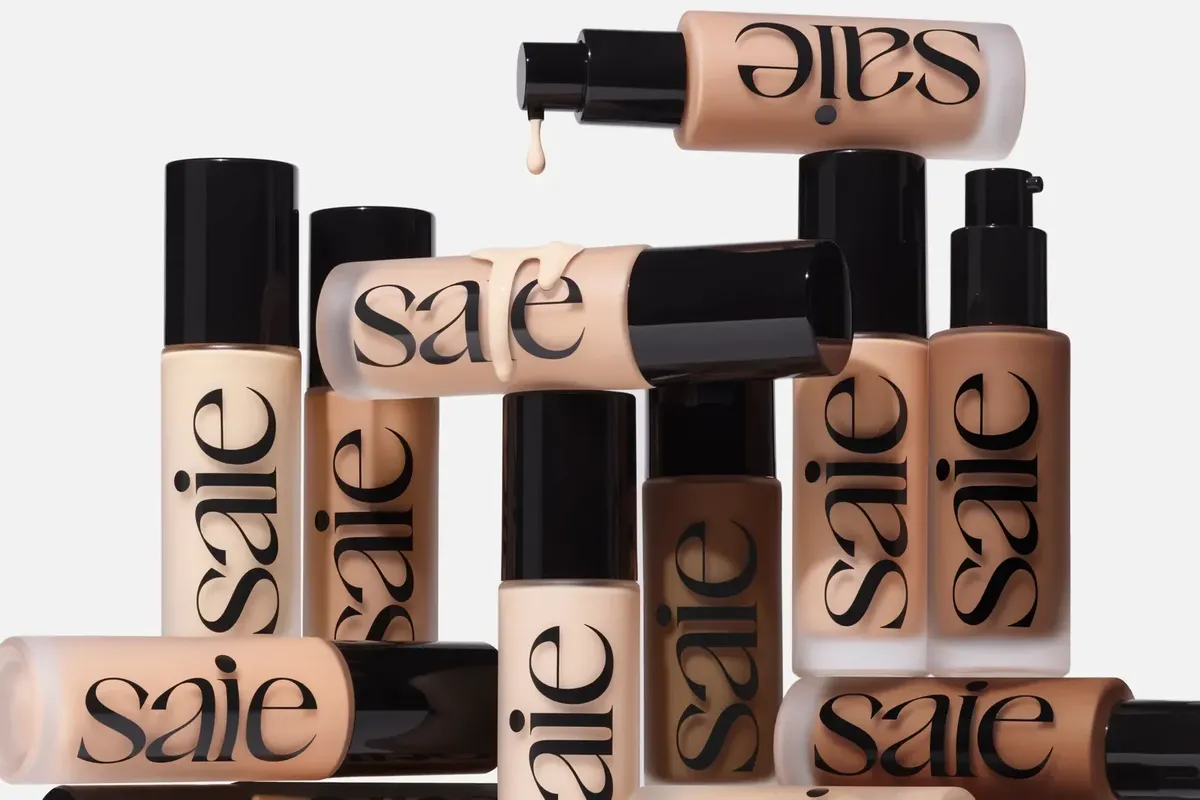 Saie
In terms of setting trends for clean beauty brands that can be both high quality and affordable, Saie leads the way. I always considered the clean beauty "Big Three" to be Kosas, Saie, and Ilia. Because they're consistently hailed for their luxurious formulas that won't irritate your skin, and an overall sustainable production system down to their packaging.
---
Saie is powered by the community, with the motto being "you 'Saie' it, we create it." They listen to what you, the consumer, want in a product and they try their best to replicate it. In a world where celeb brands seem like desperate money grabs, this is a sigh of relief.
The comforting aspect about Saie is that they stand by " The Feel Good Five" standards: C.L.E.A.N. This means their products are Conscious of people and the planet, Luxurious, Earth-minded, Award-winning, and New. Saie's constantly creating fresh ways to innovate the clean beauty world without sacrificing the quality of their product.
I couldn't help but trying a full face of Saie's makeup because I genuinely trust them… I admit that this may be tough for you if you haven't tried the line before. However, with such high standards this brand is the real deal.
I scanned their Bestsellers List and ordered the basics to see just what they're all about. Here's my haul:
Overall, I was insanely impressed with Saie as a whole. All products are glowy - a trending look right now - thanks to ingredients like hyaluronic acid and licorice root. Since I'm huge on skincare, it's fabulous that my makeup won't clog my pores and benefits my skin while making me feel abso beautiful.
While I'll go more into detail on each product in a bit, the Sun Melt Bronzer stood out. It's a balm bronzer that blends more consistently than most. With ingredients like colloidal oatmeal, grapeseed oil, and elderberry extract, you're guaranteed that it will moisturize and protect your skin.
With Saie's makeup you don't need to sacrifice anything (price, quality, etc.). Their products are affordable, aren't tested on animals, and keep your skin top-of-mind, which is more than most luxury brands can say.
Here's my product review:
Definitely the best tinted moisturizer I've used so far. And I've tried everything - from Rare Beauty, to Milk, to Laura Mercier - and most make me look oily, or - even worse - patchy. The Saie Slip Tint is award-winning for a reason.
Take the word serum seriously: it will come out a bit runny, but don't be alarmed. This plus the Base Brush create the perfect "your skin but better" look that everyone craves. If you want summer makeup, this foundation will give you the best medium-coverage look that covers dark spots and acne, but not your freckles!
Saie's take on Charlotte Tilbury's Flawless Filter is arguably better because it's not as foundation-like or thick. It can be used as a primer, highlighter - or anything in between - to enhance your makeup. I love it as a primer for an added glow. Hint: the Sunglow shade is a Drunk Elephant D'Bronzi Drops dupe.
One of Saie's hottest items, the Dew Blush is both pigmented and glowy. I think the Chilly shade is the perfect berry, sunkissed look that will work all summer long. It's buildable, but also easy to blend.
I adore this concealer's formula! Plus, I'm a sucker for a doe-foot applicator. When you when you pull the applicator the bottle squeezes it out for you, so you don't waste that precious concealer. It's more luminescent than matte, and is fantastic for covering acne or those dark undereye bags.
Easy to blend, perfectly pigmented, and gives me a deep chisel that other bronzers simply cannot. I used to be impartial to Makeup By Mario's Skin Enhancer, but Saie is giving them a run for their money right now. I'm torn.