Film News
Friday Film Club: "Scrapper" Promises to Showcase Harris Dickinson's Spectacular Range
Film news of the week: "Scrapper" releases on August 25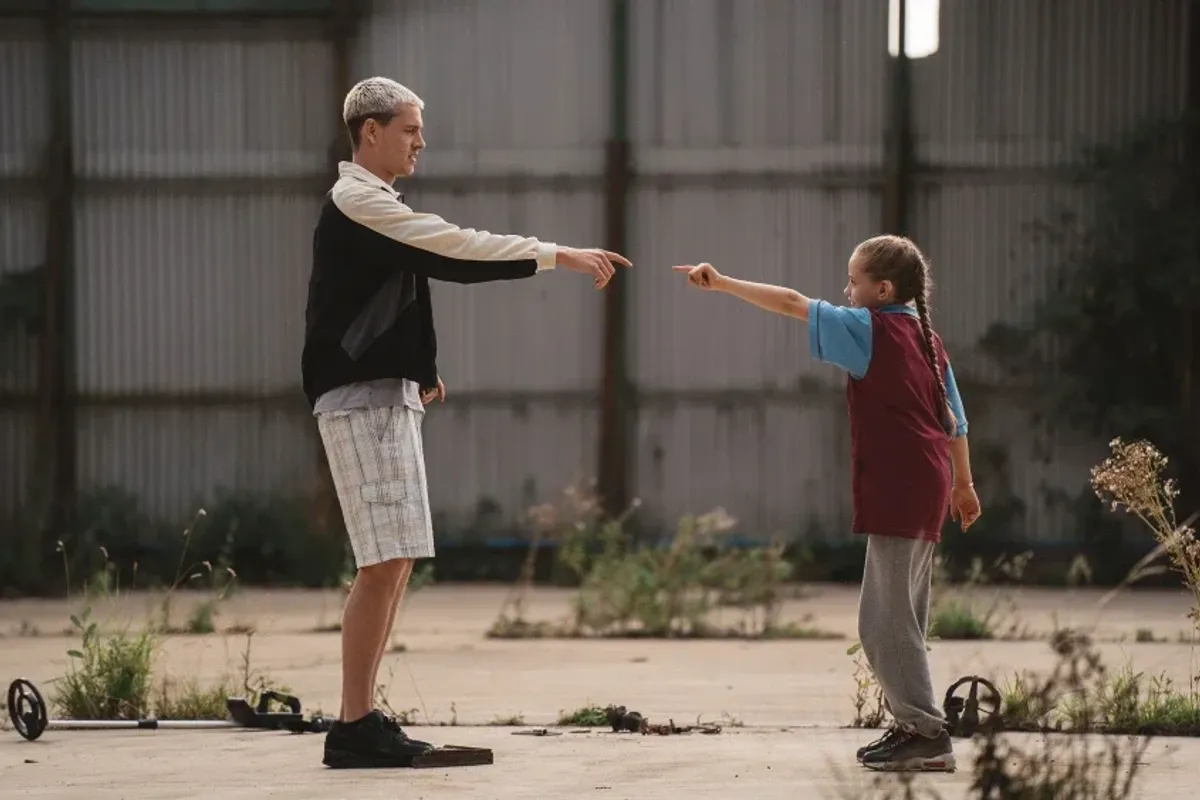 Courtesy of Sundance Institute/Chris Harris
You might know Harris Dickinson from last year's eat-the-rich hit, Triangle of Sadness (2022), directed by Ruben Östlund. Or from his indie breakthrough Beach Rats (2017). Or even from his brief but exquisite role as Prince Phillip in the weirdly wonderful Maleficent: Mistress of Evil (2019) opposite Elle Fanning and Angelina Jolie (no, you didn't hallucinate those movies. And, yes, they made two of them).

---
Dickinson has been a "rising star" for years now, but he's finally gaining even more momentum and getting the recognition he deserves for his astonishing range. From experimental indies like Postcards from London to big-budget blockbusters like The King's Man and The Darkest Minds, Dickinson can do it all.
His upcoming role is as Jason — a young, estranged father, trying to forge a relationship with his hyper-independent daughter Georgie (Lola Campbell) in Scrapper.
SCRAPPER Clip | TIFF Next Wave 2023www.youtube.com
Scrapper finds Georgie living alone in London, fending for herself after her mother dies. The only problem: she's 12. Dodging social services with claims that she's living with her nonexistent uncle, Georgie's content fending for herself. She is the (Beanie Feldstein voice) titular role: a scrapper, squeaking by on stealing bike parts and getting into trouble.
When her dad (Dickinson) rolls into town searching for her, Georgie has to decide if she'll let him into her life while he has to decide to grow up. The two spend the summer growing up together, trading their independent and carefree lives to become a family.
Winning the Grand Jury Prize for the World Cinema Dramatic Competition at the 2023 Sundance Film Festival, Charlotte Regan's directorial debut feature already has critics buzzing and 94% on Rotten Tomatoes — fresh!
Scrapper is set to land in theatres on August 25th.
In this answer to peer Paul Mescal's Aftersun, Dickinson's role promises to be a similar heartwarming feat. Hollywood Reporter said Dickinson "brings soulfulness to his rapscallion hitherto-absentee dad Jason." Campbell, too, has been praised for her comic timing and emotional deftness in her breakout role. Together, the pair anchor this comedy's irresistible with a solid emotional core.
As for Dickinson, Scrapper is merely the latest on an upcoming roster of exciting projects. We'll soon see him alongside Zac Efron and Jeremy Allen White (aka my dream cast of heartthrobs) in A24's The Iron Claw — a biopic about the Von Erich brothers, a dynasty of wrestlers in the 1960s.
While we wait for that thrilling experience, be sure to follow this charming pair traipsing around London in this offbeat summer comedy.