Frontpage Popular News
Sinego Takes Us Through Latin America With Alterego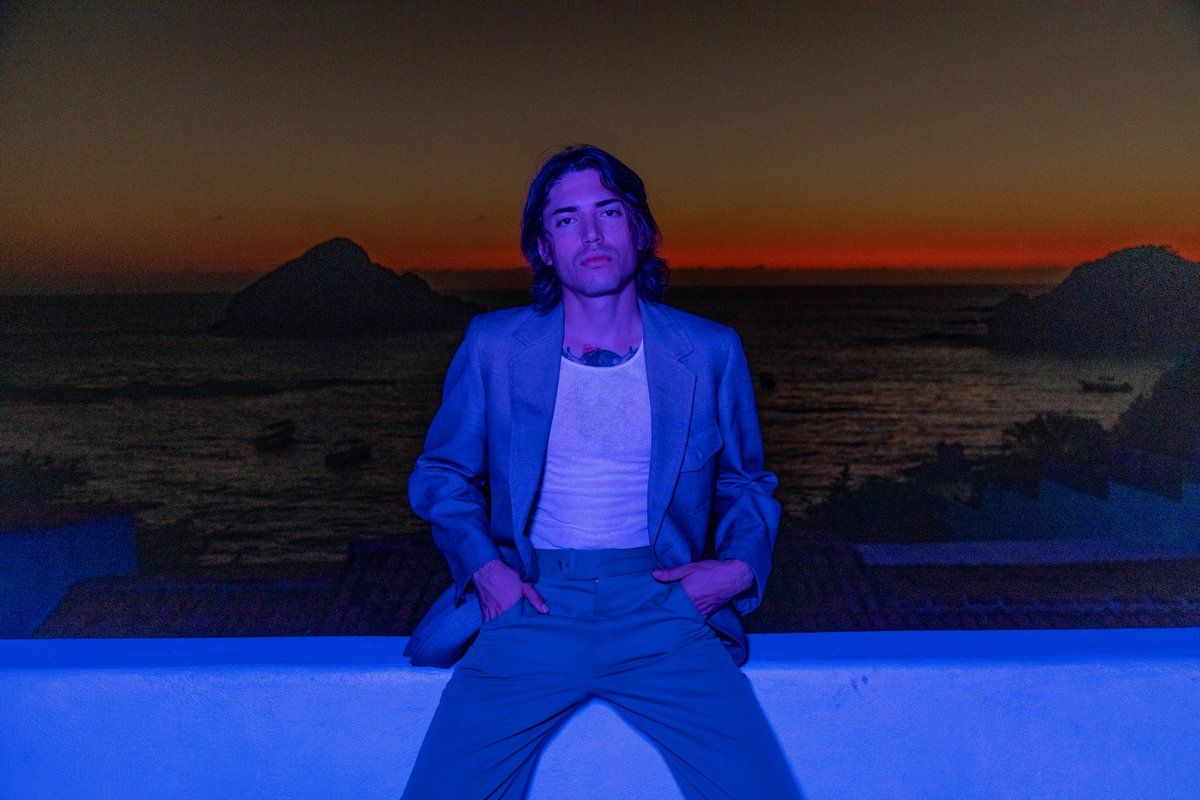 Listen Up Biz
Sinego's attention to detail in his music is what sets him apart in the industry: he can take a recording from any everyday interaction and use it to perfect a track, he develops missions in music- providing necessary exposure and education to Latin American cultures whether you notice or not, and he has a way of tying it all together into a well-produced record. Sinego is a once-in-a-lifetime artist, deserving of his accolades and his fan's support, and he's here with his debut album, a labor of love called Alterego.
---
Alterego has a mission, split into two parts: El Dia and El Noche, the albums follow Sinego through multiple Latin American countries...showcasing their classic sounds, honing in on instruments and vocals that complement the cultures. It's an impressive feat by Sinego, who created a documentary alongside his travels as he worked tirelessly to encapsulate the essence of countries like Cuba, Colombia, Puerto Rico, and more. You can listen to lead single, "Labios (La Noche)" here:
As a multi-instrumentalist and DJ, Sinego solidifies himself as one of the most exciting artists in the dance community who has a clear idea of who he is as an artist. Alterego enlists Sinego as an advocate for bringing Latin American music into the mainstream, which has already been growing in popularity thanks to the likes of Bad Bunny, Karol G, and J Balvin.
However, Sinego takes it a step further: immersing himself, and listeners, in rich culture that ignores stereotypes and dispels them. It gives the perfect picture of both Latin American culture and Sinego's sound as an artist. One of the most well-rounded dance albums I've heard, Alterego is worth your time.
We got a chance to sit down with Sinego and talk about representing Latin America, Alterego, and more! Check it out below!
PD: Your new album, Alterego, highlights different Latin American countries and their local artists. How does it educate listeners about Latin American culture?

It helps us show the world there are many flavors and contrasts in the region. There´s not just one sound that's part of this stereotypical idea that Latin America is "spicy", "tropical", and ¨hot". There are hundreds of genres that touch other parts of art not related to these concepts. For example Tango, Boleros, Milongas. Def colder genres.
PD: You're also releasing a documentary from the album about your travels while creating it. What was your favorite memory from these trips?
I made a stop in Cuba to create the collab with my friends, Pauza. We ended up creating a rave in a place called Yarini in La Havana. It was quite the experience, playing for an audience that´s non-pretentious and very tuned in with dance. At the end of the night, I lost my camera with tons of footage from the country, but one of the girls from Pauza told me: "When you lose something, all bad things go with it."
PD: What message do you hope listeners will take away from your album?
As my big inspiration, Anthony Bourdain said, "Your body is not a temple, it's an amusement park. Enjoy the ride."
I want electronic music fans to enjoy the ride at the dancefloor. Make it a little bit less pretentious and more about discovering the culture of a region like Latin America.
PD: You use a lot of recordings from your travels in your music. Can you give us some examples?
In the song from Colombia, I went to different markets to get textures for the high-end of the tracks. I wanted to give them depth so I basically added an extra layer of sound recordings from the country as if it were vinyl noise (the kind lo-fi producers use in their tracks).
Also in the Puerto Rico song I ended up working with Millo Torres for the vocals, one of the musicians for Cheo Feliciano, the inspiration behind ¨El Raton¨.
Lastly, in most of the album, I use guitars. Each time I travel to a new country I look for the best acoustic guitarist to record them. It was an excellent experience to get to know so many talented people from Argentina to Puerto Rico.
PD: The album is in two parts…do they both tell the same story? Or would you say they have separate themes?
Alterego has El Dia (day) and La Noche (night). They are two sides of the same coin but serve a different purpose. El Dia wants to explore the colors and the listening experience for the listener. La Noche shows the contrast from the regions and wants to generate a dancefloor catharsis for the audience. It´s a perfect analogy of Latin-America, a place full of colors, brightness, and culture, but also a place full of dark stories, nostalgia, and nights.

PD: How did you encapsulate Ecuadorian culture in your single "Labios (La Noche)?"
Labios is a song full of nostalgia. It mixes the Nostalgia from Ecuadorian Boleros with the dancefloor energy from House raves. Its "traditional trio" choirs and guitars bring a legacy sound to the dancefloor with a sound that reminds of artists like DJ Seinfeld & Fred Again. Its lo-fi drums mixed with a rolling bass make it a perfect tool for an underground rave.
Labios reminds me of Quito. A place to remember the good times of the past.