Sports
March Madness is living up to its name.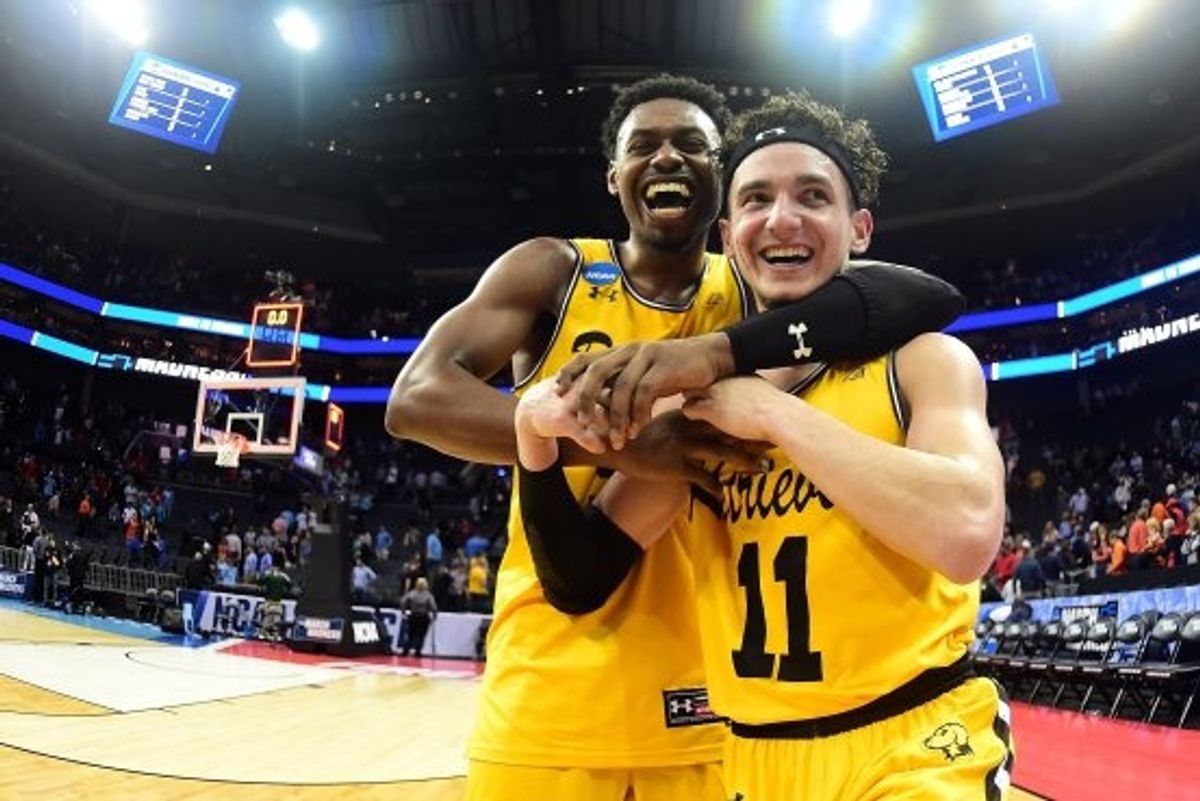 We were blessed this weekend with the first two rounds of the NCAA March Madness tournament. As usual, nothing went as planned and the upsets were plentiful. Michigan State, Barack Obama's pick to win the tournament, fell to Syracuse yesterday. Number one seed Xavier lost to Florida State. Clemson drubbed Auburn, winning by more than thirty. Honestly, the sweet sixteen looks like it was picked completely at random. I've never even heard of Loyola Chicago! Villanova and Kansas are perhaps the only two schools rolling along as planned and that said, Kansas almost lost to Seton Hall last night, a school with maybe the eighth best program in the Big East. Still, despite all of the storylines and upsets, there's one team that stands out among the rest, one cinderella story so ridiculous, that it's never happened before. I'm talking about UMBC.
When UMBC won the AEC (America East Conference) and secured its trip to the NCAA tournament, no one thought much of them. The AEC isn't known for its top-tier basketball talent. Hell, UMBC isn't even the University of Maryland's main campus; it's a satellite school. This is like Penn State Abington or UNC Greensboro making a tournament run. It makes no sense, but hey, this is what the no.16 seed is for, teams who have no shot but still want the thrill of playing in the big show. The only thing is, when UMBC took the court against the overall no.1 seed UVA, UMBC didn't get run into the ground like everyone, including Vegas, predicted.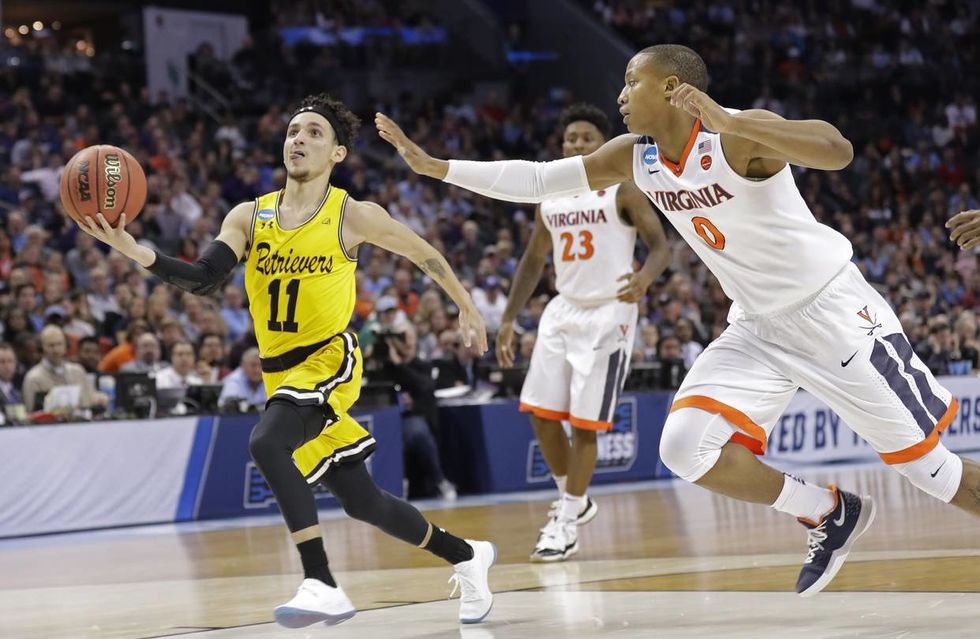 Throughout the first half, the UMBC Chesapeake Bay Retrievers (yes seriously) sprinted to keep up with the no. 1 seed, managing to make it to the second half tied at 21. But as soon as the second half started UMBC went to work, immediately drumming up a double-digit lead that they wouldn't let go for the rest of the game, ultimately beating Virginia by 20 points and reversing the 20 point spread Vegas put against them. This is the first time in NCAA Tournament history that a no.16 seed has defeated a no.1 seed and the game wasn't even close. There wasn't a buzzer beater or some heroic final push by a scrappy underdog. UMBC made 50% of their three pointers and Jairus Lyles (who?) put up 28 points. The team also benefited from the relentless pace of their point K.J. Maura. At 5' 8", Maura looked a bit out of place, but his passion and his willingness to all-out sprint for 40 straight minutes, helped carry the Retrievers to victory.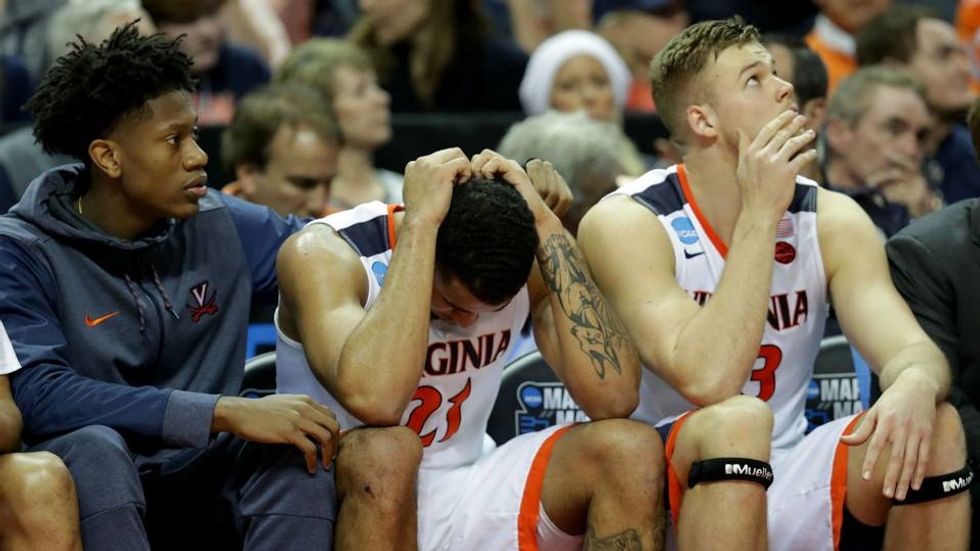 As if this game wasn't crazy enough, it's also worth noting that Virginia has the no.1 ranked defense in the country. They've let up an average of 53.4 points per game. UMBC is ranked 212th in offensive efficiency and they managed to put 74 points up on the board. With all this said, there's definitely a separate narrative that could be written. It could be one of Virginia losing the ball in transitional play and missing a lot of perimeter shots. You could just as easily attribute UVA's struggles to their unwillingness to get the ball into the paint and their inability to control the tempo once they got into foul trouble. This article could have just as easily been a long list of statistics proving how Virginia really defeated themselves by playing sloppy basketball. But, as Bill Belichick once said, "stats are for losers." Who cares what Virginia did wrong? UMBC showed up and outplayed them. That's the beauty of this tournament - you can't coast on your laurels. The team that gets complacent always loses.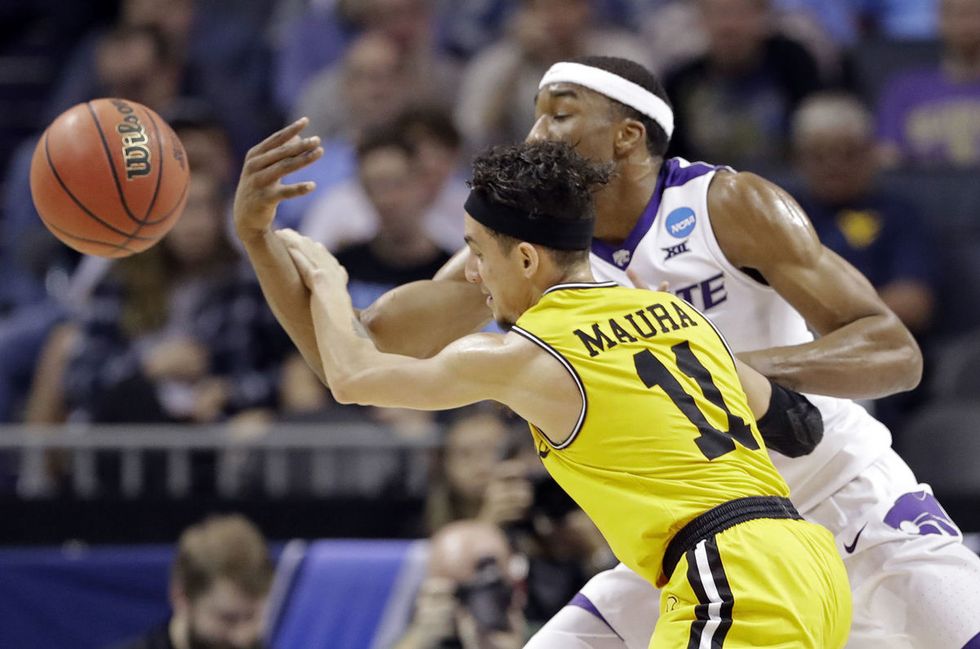 Last night, UMBC went up against Kansas State and lost a grueling defensive battle, 50-43. They're home now, but they didn't leave empty handed. They were welcomed back by the cheers of their classmates and fans and they walked the halls of their school with pride, knowing that they weren't just a filler team, there to complete a bracket. They proved they belonged at the tournament, and they proved it against one of the best teams in the country. More likely than not, none of these guys are going to the NBA. Most of their names will be forgotten over the next couple years. Hell, most people don't know their names now. But for UMBC, a school who seldom has a chance to play in the tournament, this may as well've been the championship. These players carved a place for themselves in sports history when no one believed they had any business doing so. This is the best sports story of 2018.
---
Matt Clibanoff is a writer and editor based in New York City who covers music, politics, sports and pop culture. His editorial work can be found in Pop Dust, The Liberty Project, and All Things Go. His fiction has been published in Forth Magazine. Website: https://matthewdclibanoff.journoportfolio.com/ Twitter: @mattclibanoff

---
POP⚡DUST | Read More…

THE OPTION | The Stafford Effect
THE OPTION | Catalan Independence and What It Means for Barcelona Soccer