TV
The first four episodes introduced three new powers that have big implications for the rest of the series.
In the first four episodes of Steven Universe: Future, a ton has already happened.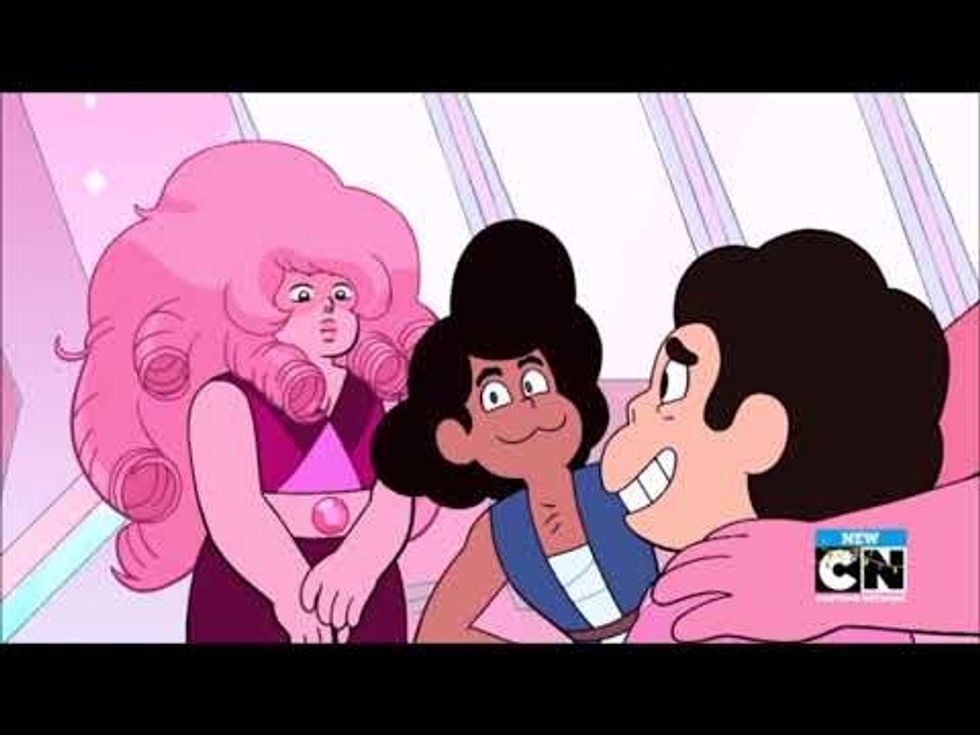 Even though the premiere episodes were relatively relaxed—lots of emotional drama and growth, but no monsters or planet-threatening events—the series seems to be set up for some amazing developments. Just for a start, Pearl has a new bond with the permanently damaged Pink Pearl—they even fused!—Steven cemented his awkward-but-loving siblinghood with the Rose Quartzes, a tense armistice (with potential for collaboration) has been established with Jasper, and we saw further proof that onion is an immortal and indestructible being. Oh yeah, and Steven discovered three incredible new powers!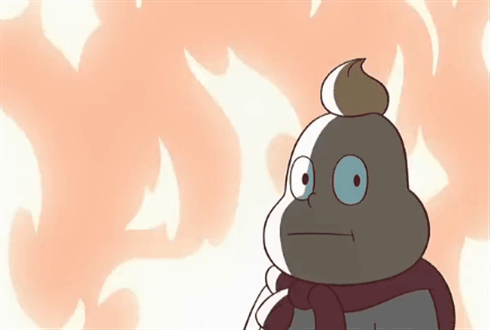 First, in "Little Homeschool" there was the defensive skin shield that spread around his entire body when he was battling Jasper. Defensive seems to be the operative word. He had gone to her intending to offer some help, but as soon as she got the chance to fight him, she used his concern for others—for baby birds in this case—to find an opening, then she got him pinned. At that point she renounced the idea that he could ever help her, saying "You think everyone needs help! But it's only you. No one is as pitiful as you." Ouch…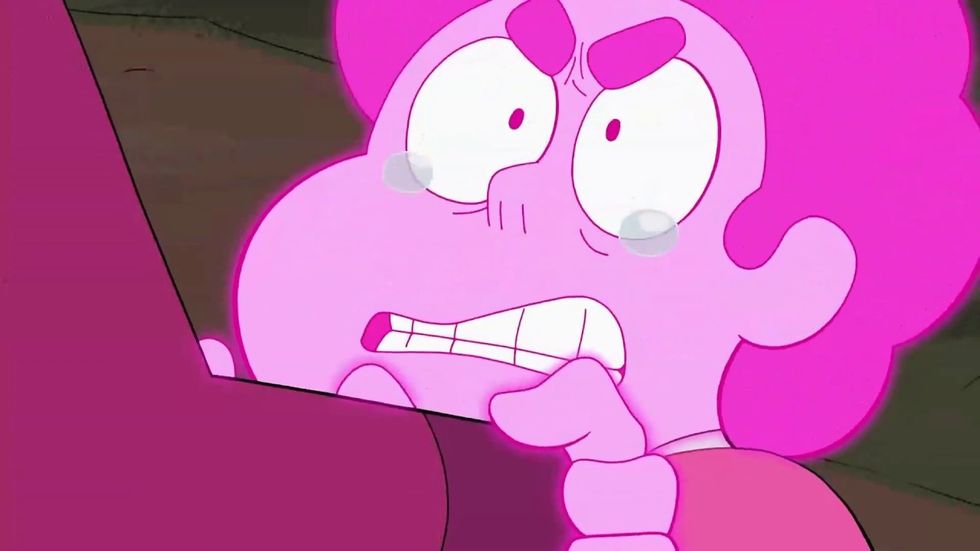 Understandably, this triggered something in Steven. With a look of rage on his face that we've never seen before, a pink layer of bubble spread across his skin, and he was suddenly able to fight back with a lot more power, and he actually won some grudging respect from Jasper—who nonetheless refuses to acknowledge him as an incarnation of her diamond. No one else has the venom for Steven that Jasper does, so it took a confrontation with her to bring out this defensive side of him, but once it was unlocked it revealed more power—not all of it good.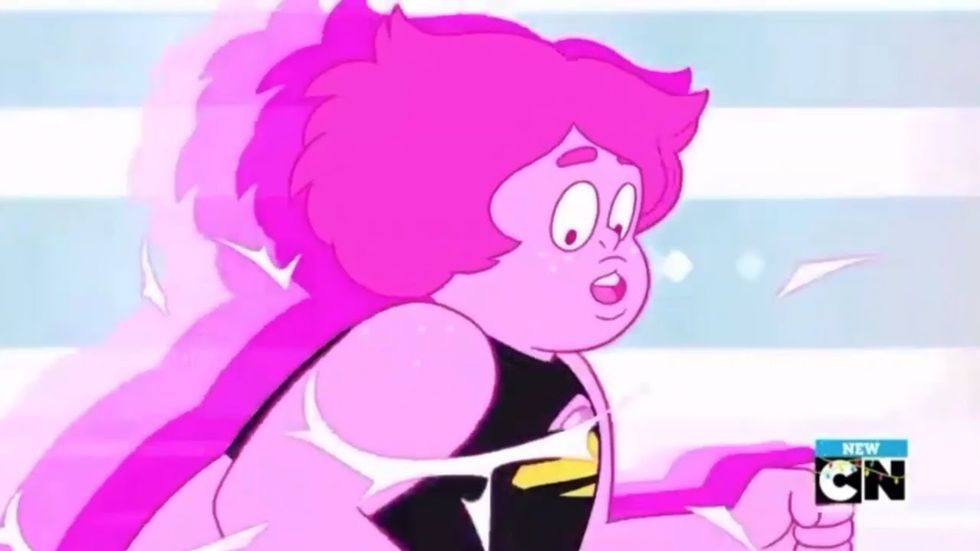 Next, in "Guidance," Steven's newfound power revealed a new ability for Smoky Quartz—his fusion with Amethyst—as well. With Steven's pushy plans for new immigrants from the Gem Homeworld going awry, a rollercoaster is about to go flying off the tracks, and he and Amethyst fuse to try to save it. Smoky Quartz realizes they're not going to make it on time and starts freaking out—and maybe getting a little defensive?—when the same pink skin shield spreads around them, but with a new development. They are suddenly moving so fast that time seems to stand still, and they are able to save everyone on the roller coaster—except onion, who is immortal and indestructible.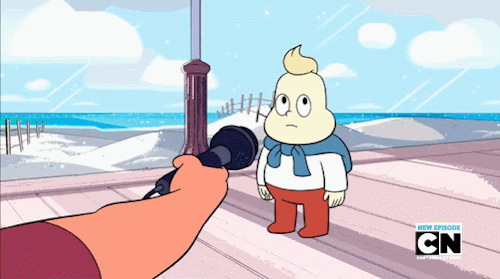 Finally, in "Volleyball," Steven has opened a clinic for treating damaged gems, and there seem to be a whole lot of them—maybe they're getting damaged on purpose? His healing spit is doing its work until Pink Pearl comes in with her cracked face. His healing powers can't fix this damage, because it isn't a reflection of any damage to her gem—it's something deeper. Pearl suggests taking Pink Pearl to The Reef—a facility that can purportedly fix any Pearl.

When even the Reef can't fix her, and Steven is confronted by the fact that his mother's violent temper is responsible for this deeper, psychological damage, he again becomes defensive. The shield skin forms, and then he demonstrates exactly what one of his mother's temper tantrums would have looked like. He lets out a shout that becomes a shockwave and destroys the reef, setting off a series of events that the three just barely survive.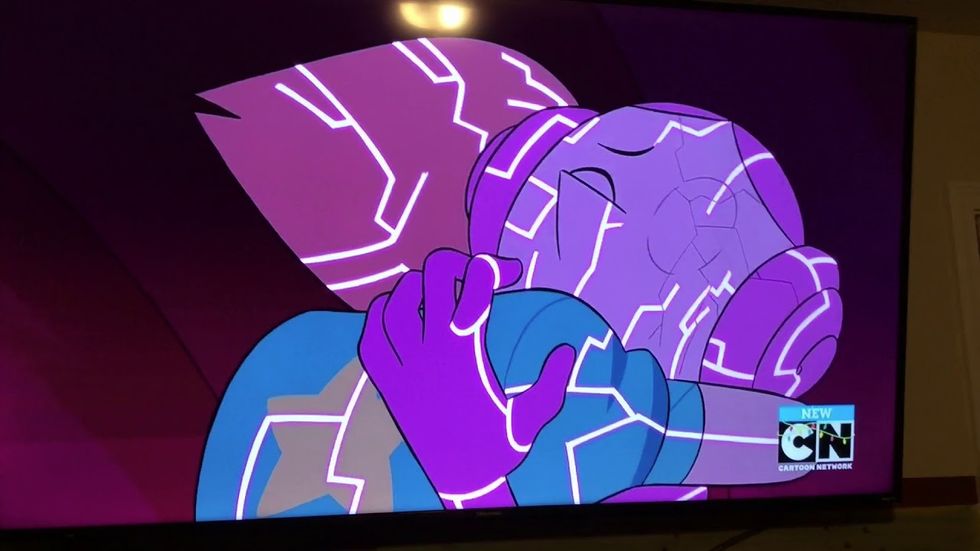 It remains to be seen how Steven will gain control of his new, temperamental powers. They will likely cause a lot more problems before he fully learns to use them. Or perhaps—like his mother—he will learn to tamp down his defensive impulse. Whatever the case, it seems certain that, along with these major new powers, we can expect some major new problems in the next three weeks.