CULTURE
Wow. There's a lot to unpack in that headline, huh?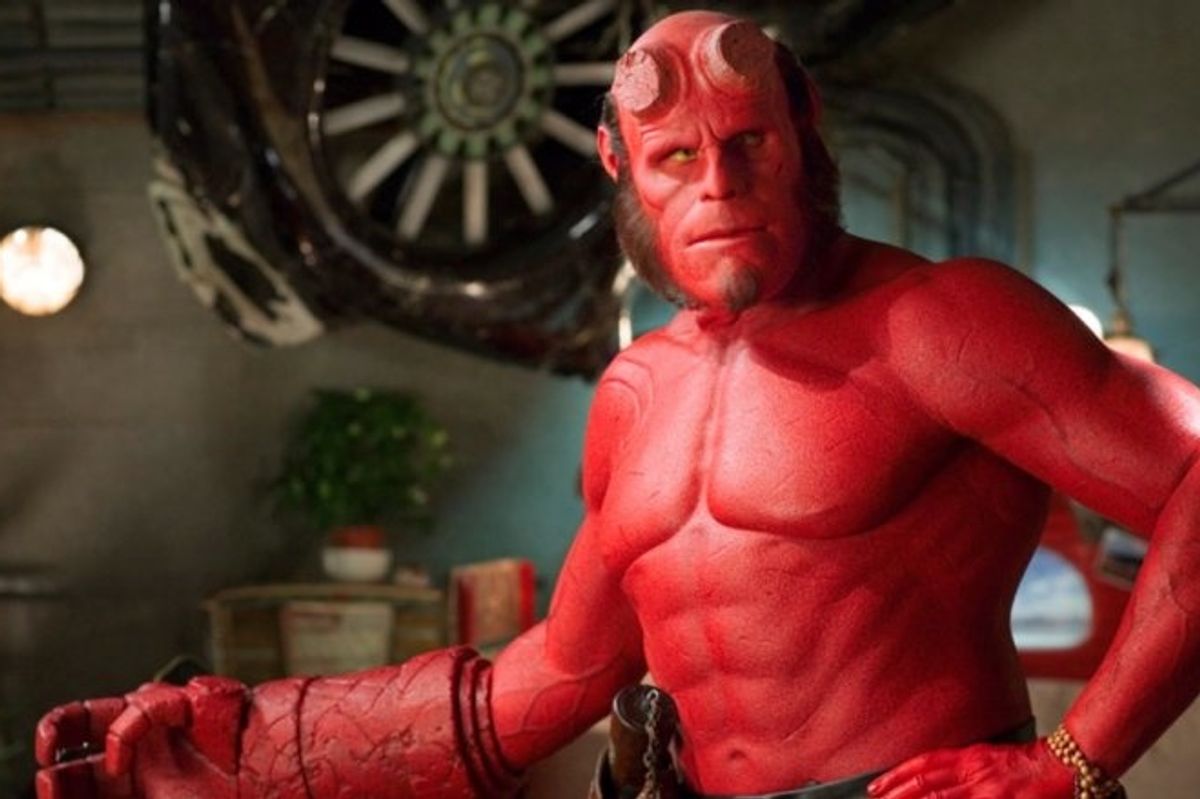 Sony Pictures
As 2020 continues to collapse into itself like a dying star, the 24-hour news cycle has transformed into a Mad Libs-esque exercise in absurdity.
Want proof? Fill these in.
---
(POLITICIAN YOU HATE) took to Twitter to challenge (HOLLYWOOD ACTOR WHO PLAYS FICTIONAL SUPERHERO) to a wrestling match for $10,000, but because (POLITICIAN YOU HATE) is a weak, spineless coward, he specified that (HOLLYWOOD ACTOR WHO PLAYS FICTIONAL SUPERHERO) would need to wrestle against (DIFFERENT POLITICIAN YOU HATE) instead.
If you happened to fill in (POLITICIAN YOU HATE) as Texas senator Ted Cruz, (HOLLYWOOD ACTOR WHO PLAYS FICTIONAL SUPERHERO) as Ron Perlman of Hellboy fame, and (DIFFERENT POLITICIAN YOU HATE) as Ohio congressman Jim Jordan, then you're looking at a 100% real thing that actually happened.
For a little bit of background (as if the "why" even matters when a third-rate politician challenges a Hollywood actor to a wrestling match-by-proxy), Ron Perlman and Florida congressman Matt Gaetz have been beefing as of late. This started after Gaetz, who unironically describes himself as a "Florida man" on Twitter, wrote some dumb bullsh*t clutching his pearls about sportmen not standing up during the National Anthem.
Perlman decided to engage, clarifying for Gaetz that the US soccer team doesn't care what he thinks, albeit in far more fitting terms for a man of Gaetz's brain power.
The US Soccer team called and you guessed it... said they couldn't give any less of a fuck about what you two dipsh… https://t.co/1bIfdyu8XN

— Ron Perlman (@Ron Perlman) 1592089673.0
This really seemed to trigger Matt Gaetz, so the two exchanged jabs back and forth until Ron Perlman finally just decided to tell Matt Gaetz that he's incredibly ugly. Funnier yet, Perlman also dragged Jim Jordan's mug into the equation.
PS: You're lucky for this guy Matt. If it weren't for him you'd be the ugliest politician walking. @mattgaetz https://t.co/uUgUDKHgZA

— Ron Perlman (@Ron Perlman) 1592180883.0
Now, normally insulting someone's physical appearance isn't a particularly nice thing to do, but Matt Gaetz does look alarmingly similar to a sentient male blow up doll that has been filled entirely with farts and is forced to spend eternity smelling his own stank.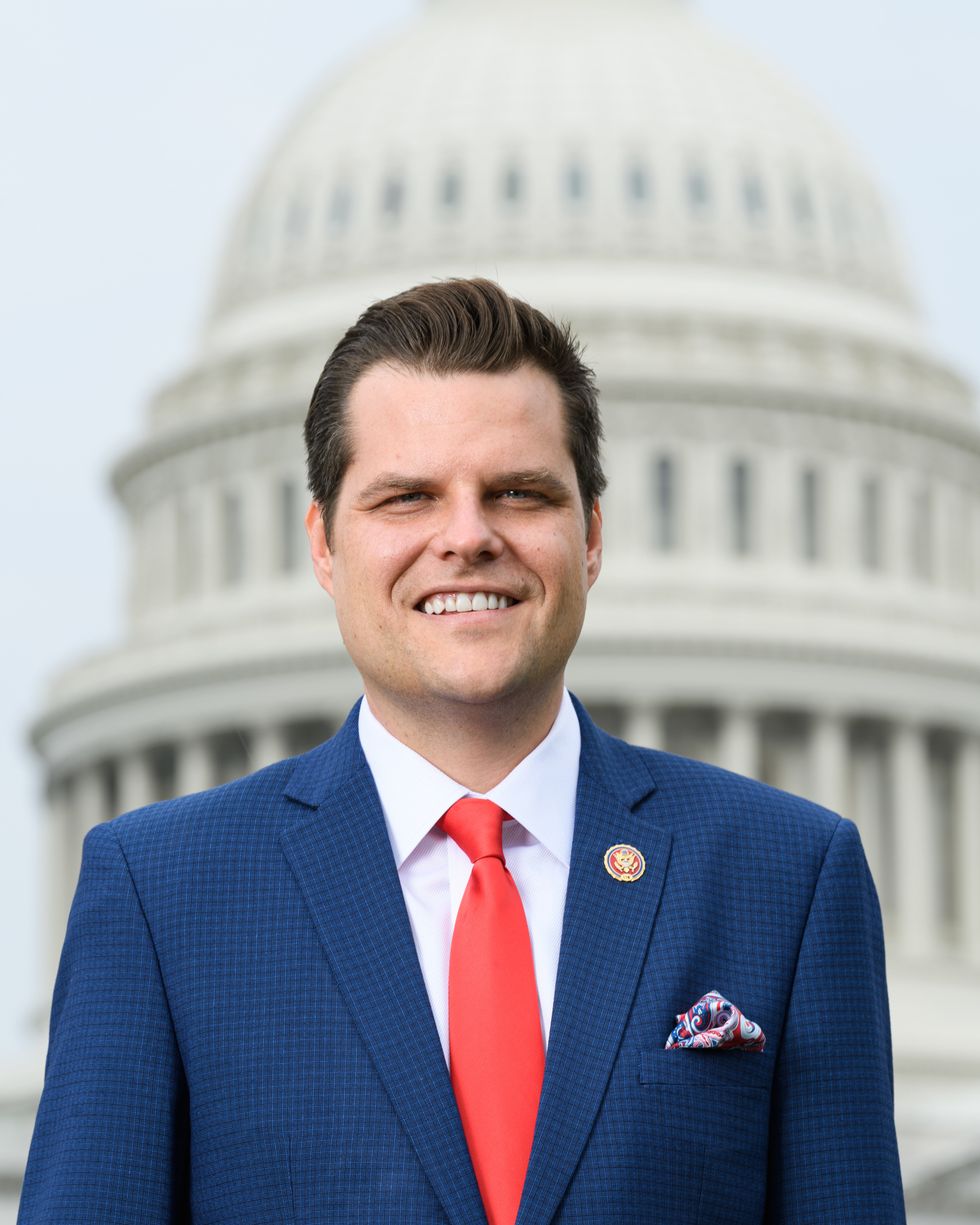 Ike Hayman, U.S. House Office of Photography/House Creative Services
Similarly, it's impossible to deny that Jim Jordan strongly resembles the kind of guy who would assistant coach a college wrestling team, knowingly look the other way while the team physician molests his wrestlers, and then call up players to "cry" and "beg" them not to corroborate the abuse. If such a morally bankrupt person existed, he would most certainly look a lot like Ohio congressman Jim Jordan.
Alas, Ted Cruz, the sniveling husk of a senator best known for publicly liking Cory Chase incest p*rn videos, phone banking for a man who savaged his wife, and possibly being the Zodiac Killer, took issue with Ron Perlman's attack.
"Listen Hellboy. You talk good game when you've got Hollywood makeup & stuntmen. But I'll bet $10k—to the nonpolitical charity of your choice—that you couldn't last 5 min in the wrestling ring w/ @Jim_Jordan w/o getting pinned. You up for it? Or does your publicist say too risky?" Cruz tweeted.
Listen Hellboy. You talk good game when you've got Hollywood makeup & stuntmen. But I'll bet $10k—to the nonpolitic… https://t.co/tTnEtRIMkS

— Ted Cruz (@Ted Cruz) 1592196482.0
There's just so much to unpack here.
First of all, and this is nowhere near the most pressing part to nitpick, but what constitutes a "nonpolitical charity?" Because I have a sneaking suspicion that Ted Cruz would think a lot of not-political charities are political (ie: any trans rights charity, which is only "political" to transphobes). But that's neither here nor there.
Much more glaringly, Ted Cruz seems to fundamentally misunderstand how wrestling weight classes function. See, wrestling match-ups are divided into weight classes because it's much easier for a big dude to take down a smaller dude than vise versa. Jim Jordan isn't exactly a big dude. Here's a picture of Jim Jordan at his physical peak, back when he actually wrestled for sport instead of just sitting in the other room while the students he coached got sexually assaulted.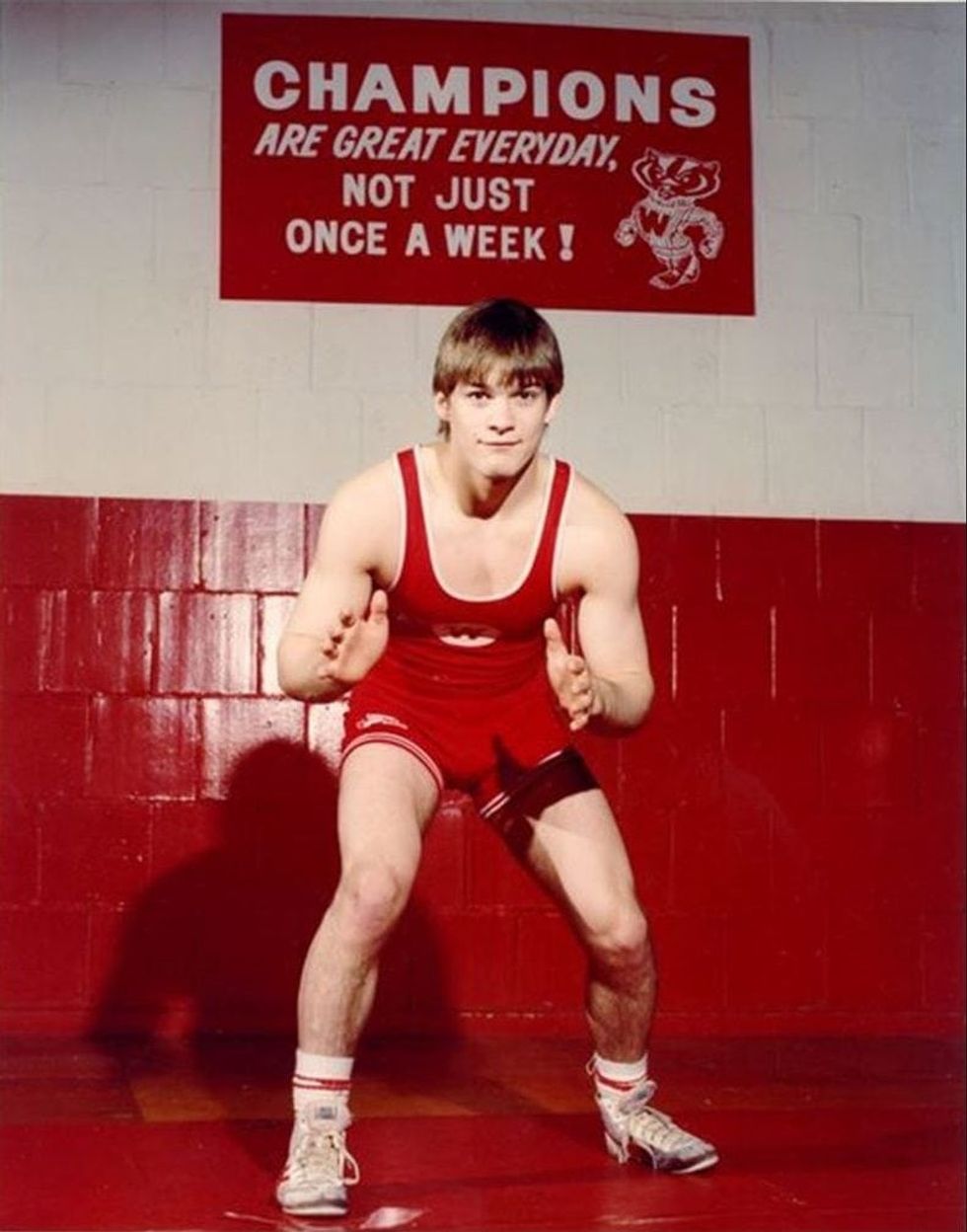 Jim Jordan
And here's a random candid picture of Ron Perlman with his girlfriend.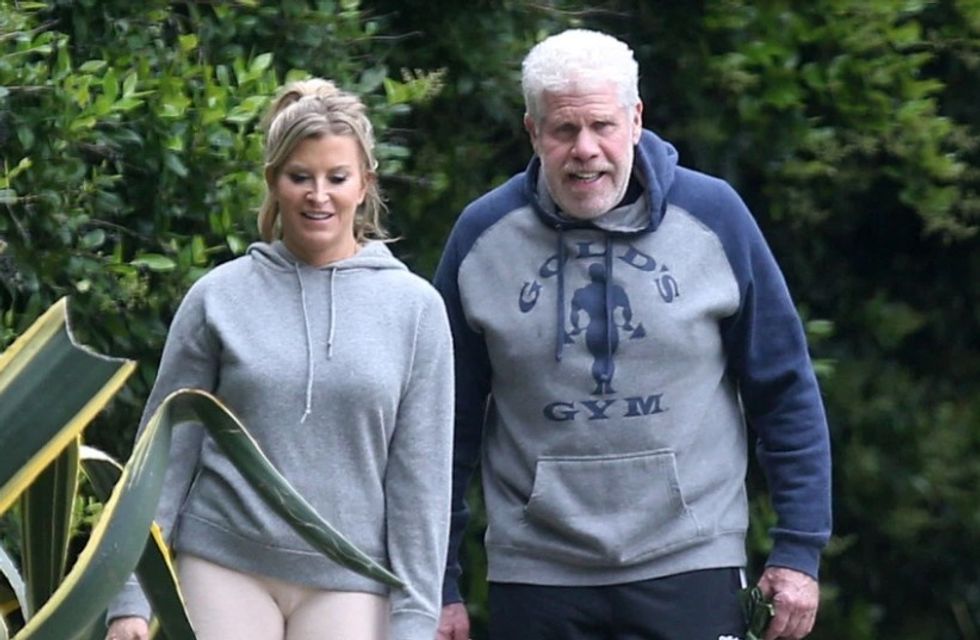 @the-sun.com
Unlike Jim Jordan, Ron Perlman is built like a f*cking house. Granted, Perlman just turned 70 (Jim Jordan is only 56), so youth isn't exactly on his side. That said, Perlman has also likely spent the better part of his life on various Hollywood fitness regimens, so his body is still most likely a good deal stronger than Jim Jordan's. Factor in the weight difference and I'd put my money on 70-year-old Ron Perlman mopping the floor with Jim Jordan any day.
But even all that is still besides the point. Because the real point is that Ted Cruz is such a boneless weenie that when he challenges someone to a fight, he nominates someone else to fight in his stead. Nut up, Ted. Fight your own battles instead of letting Jim "Crying On The Phone" Jordan fight them for you. If you want to pay $10,000 to get hot and heavy with other men, Ted, you need to do it yourself.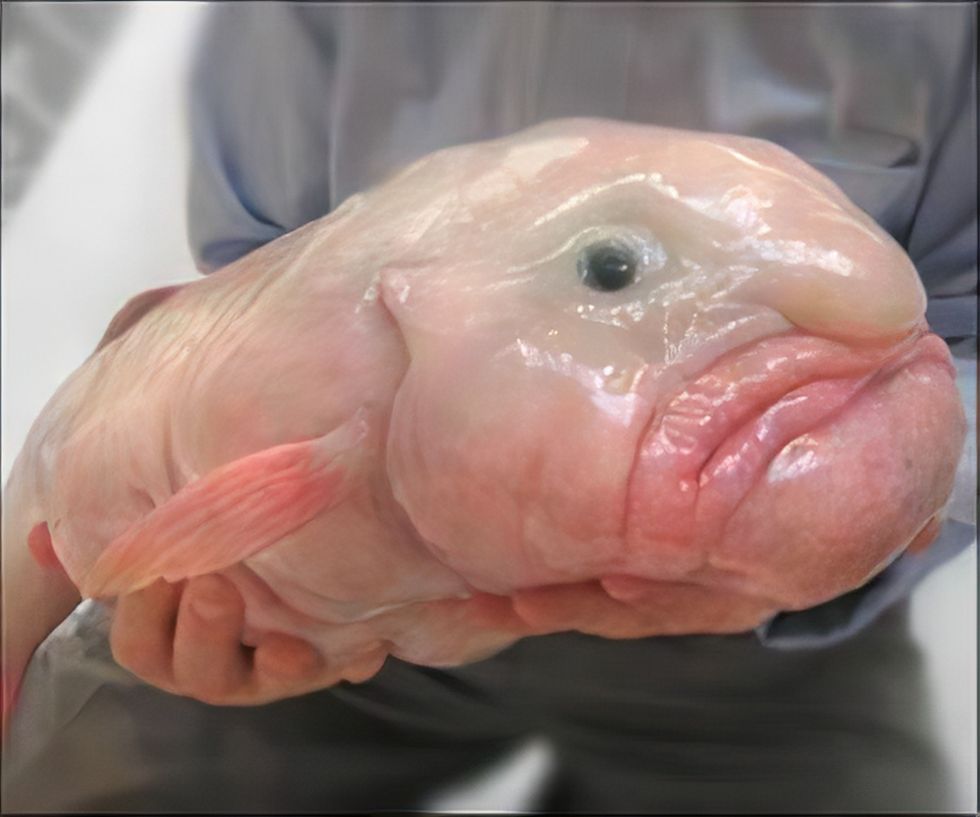 Ted CruzMedindia
From Your Site Articles
Related Articles Around the Web