Film News
Just keep binging, just keep binging...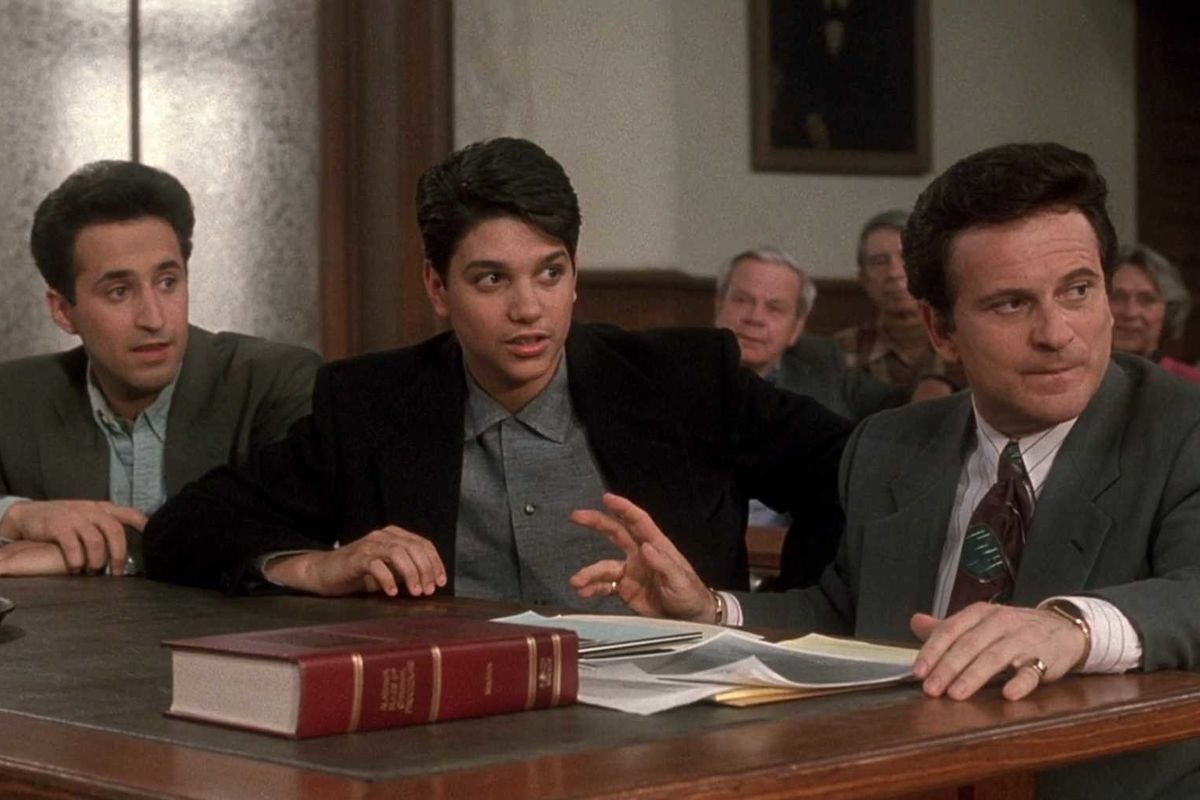 COVID-19 continues to remind us every day that people and the outdoors sucks. But luckily, it's the start of a new month, and that means a fresh batch of binge-able content is making its way to streaming.
From iconic comedies like Best in Show to explosive action classics like Die Hard 4 and terrifying horror movies like The Devil's Rejects, Hulu is once again offering a kick ass selection of movies and shows to binge. Check out the full list below, and a few of our personal highlights for the month of July.
---
The Color Purple (1985)
This epic follows Celie's life, played by the magnetic Whoopi Goldberg, an Africa-American woman who fights for survival against incredible odds. Her father marries her off to a named Albert Johnson, played by the Danny Glover, where he regularly treats her like sh*t. Celie stays strong and courageous, persevering through incredible odds as she fights to reunite with her sister in Africa.
12 and Holding (2006)
2001 Maniacs (2005)
52 Pick-Up (1986)
A Bridge Too Far (1977)
A Complete History of My Sexual Failures (2009)
A Kid Like Jake (2018)
A Mighty Wind (2003)
A Storks Journey (2017)
An Eye for a Eye (1966)
The Axe Murders of Villisca (2017)
The Bellboy (1960)
Beloved (2012)
Best In Show (2000)
Between Us (2017)
Beyond the Valley of the Dolls (1970)
Birdwatchers (2010)
Boogie Woogie (2010)
The Bounty (1984)
Brokedown Palace (1998)
Buffy, the Vampire Slayer (1992)
Bug (1975)
Buried (2010)
Cadaver (2009)
California Dreamin' (2009)
Captain Kronos: Vampire Hunter (1974)
Catcher Was A Spy (2018)
The Catechism Cataclysm (2011)
Change of Plans (2010)
Cheech & Chong's Still Smokin' (1983)
Cinderfella (1960)
Citizen Soldier (2016)
The Client (1994)
Cold War (2012)
The Color Purple (1985)
Cortex (2008)
The Cured (2018)
Danger Close (2019)
Dark Touch (2013)
Day Night Day Night (2007)
The Devil's Candy (2017)
The Devil's Rejects (2005)
Dheepan (2016)
Die Hard 4 (Live Free or Die Hard) (2007)
Downhill Racer (1969)
The Edukators (2005)
Eloise's Lover (2009)
Exorcismus (2011)
The Eye (2008)
The Eye 2 (2005)
Father of My Children (2010)
Filth & Wisdom (2008)
Flashback (1990)
The Flat (2012)
Footloose (1984)
For Your Consideration (2006)
The Forbidden Kingdom (2008)
Forgetting Sarah Marshall (2008)
The Forgiveness of Blood (2012)
Freddy Vs Jason (2003)
Freddy's Dead: The Final Nightmare (1991)
Furlough (2018)
Girls! Girls! Girls! (1962)
Grizzly Man (2005)
Hateship, Loveship (2014)
Hornet's Nest (2014)
Hot Rod (2007)
House of 1000 Corpses (2003)
The House That Jack Built (2018)
The Inevitable Defeat of Mister & Pete (2014)
Iron Eagle IV: On the Attack (1999)
Justin Bieber: Never Say Never (2011)
Kung Pow: Enter the Fist (2002)
The Last Mistress (2008)
Len and Company (2016)
Liar, Liar (1997)
Love Songs (2008)
The Man from London (2009)
The Man Who Could Cheat Death (1959)
March of the Penguins (2005)
Mary Shelley (2018)
Match (2015)
Moonstruck (1987)
My Cousin Vinny (1992)
The Necessities of Life (2009)
Nick Nolte: No Exit (2009)
Nights and Weekends (2009)
The Ninth Gate (2000)
Norma Rae (1979)
The Patsy (1964)
Phase IV (1974)
Polisse (2012)
Poseidon (2006)
Post Grad (2007)
PSYCHO GRANNY (2019)
Rabbit Hole (2011)
Rebel in the Rye (2017)
Right at Your Door (2007)
Robin Hood: Prince of Thieves (1991)
Room of Death (2008)
Search for General Tso Chicken (2015)
The Shock Doctrine (2010)
The Shrine (2011)
Sliver (1993)
Speed 2: Cruise Control (1996)
Spider-Man 3 (2007)
Spiderhole (2011)
Spring Forward (2000)
Starting Out in the Evening (2007)
Sugar Hill (1994)
Sunset Strip (1999)
Tales From the Golden Age (2011)
Tank 432 (2016)
The Tenant (1976)
Tetsuo III: The Bullet Man (2011)
Things to Come (2016)
This Christmas (2007)
Three Blind Mice (2009)
Three Musketeers (2011)
Trapped Model (2019)
The Trip (2011)
The Trip to Italy (2014)
The Trip to Spain (2017)
Trishna (2012)
Trivial (2007)
The Truth About Cats & Dogs (1996)
Waiting for Guffman (1997)
Waiting Room (2008)
We Are What We Are (2011)
We Have Pope (2012)
The Weather Man (2005)
The Wedding Planner (2001)
West Side Story (1961)
When A Man Comes Home (2010)