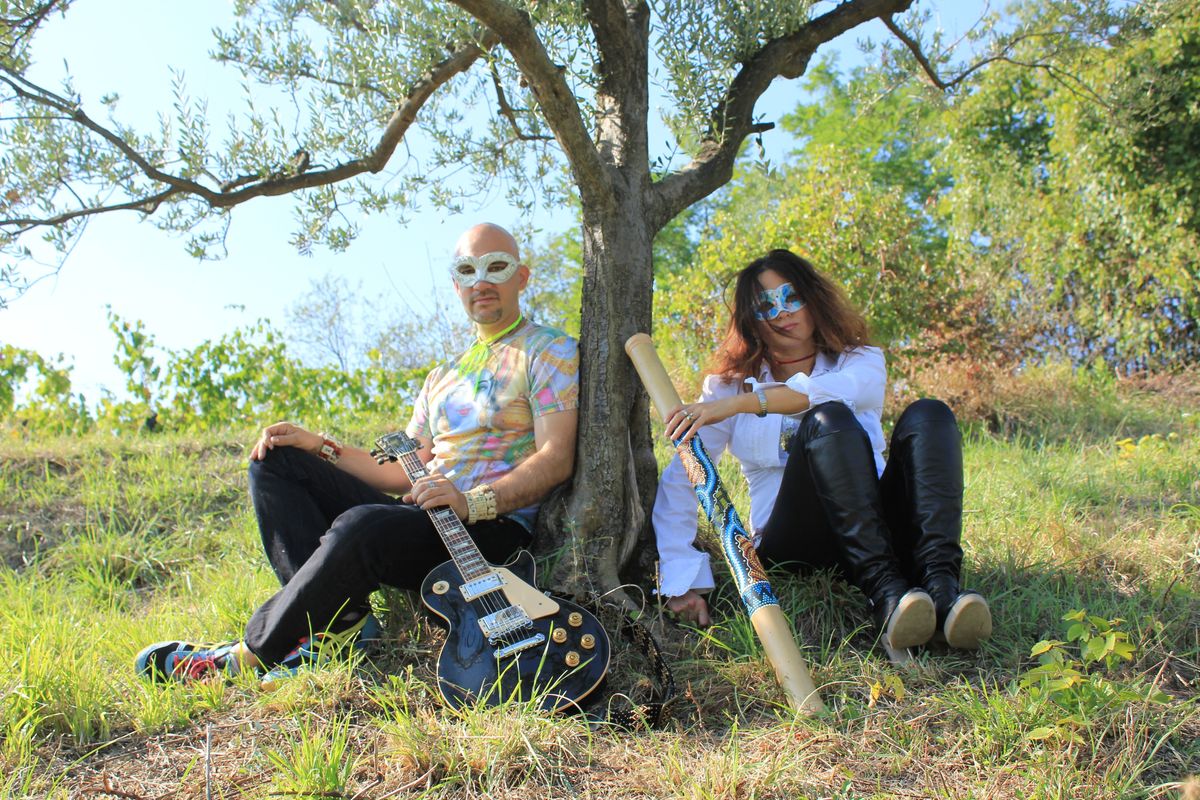 Filippo Giovannini
Meet The Silver Snails, an Italian band premiering the music video for "Dancing With The Stars" on Popdust.
Based in the medieval wine country of Romagna, Italy, The Silver Snails are pop-rock band whose musical mission is to expand human hearts. The band is made up of Lucas Ward (born in the U.S.) and Elisa Fantini, who are married, and their daughters Jasmine and Celeste.
Citing a vast array of influences, including The Beatles, Elliott Smith, Italy, The Rolling Stones, JRRTolkien, The Flaming Lips, Nusrat Fateh Ali Khan, Beethoven, Bruce Lee, Bob Dylan, Band of Horses, The Shins, Bhagavad Gita, Field Music, Death Cab for Cutie, The Sea and Cake, Pink Floyd, Larry David, and Manu Chao, the band's sound revolves around classic rock and pop, with touches of electronica, jazz, classical music, folk, and anything else you can think of.
"Dancing With The Stars" opens with chimes and emerging synths flowing into a pop-rock tune driven by keyboards and a light guitar. Scintillating colors swirl and whirl on dreamy, cosmic wings as the potent bassline adds gravitational pull, infusing the song with a robust rhythm.

Ward's dulcet, warm tenor floats above the melody with just the right amount of projection. It's proximate, yet not overwhelming, complementing the harmonics rather than dominating. Shimmering vocal harmonies, gossamer with elegance, imbue the tune with ethereal radiance. The mood and feel of the music constitutes a musical confection full of charming allure.
The video, directed by Filippo Giovannini, is a trip. Opening with an astronomer gazing at the heavens through his telescope, the visuals shift to a glittering galactic theme replete with sparkling, shiny makeup and baroque costumes, like the court of Louis XIV transported to an interstellar location. And wait for it – the video closes with Ward playing the renowned five-note progression from Close Encounters of The Third Kind.
"Dancing With The Stars" is imaginative, flamboyant, and charmingly original in the best possible way.
Randy Radic is a Left Coast author and writer. Author of numerous true crime books written under the pen-name of John Lee Brook. Former music contributor at Huff Post.