Culture News
Venmo Wants to Pay You (to Give Them Your Money)
VenmoItForward no longer has anything to do with charity.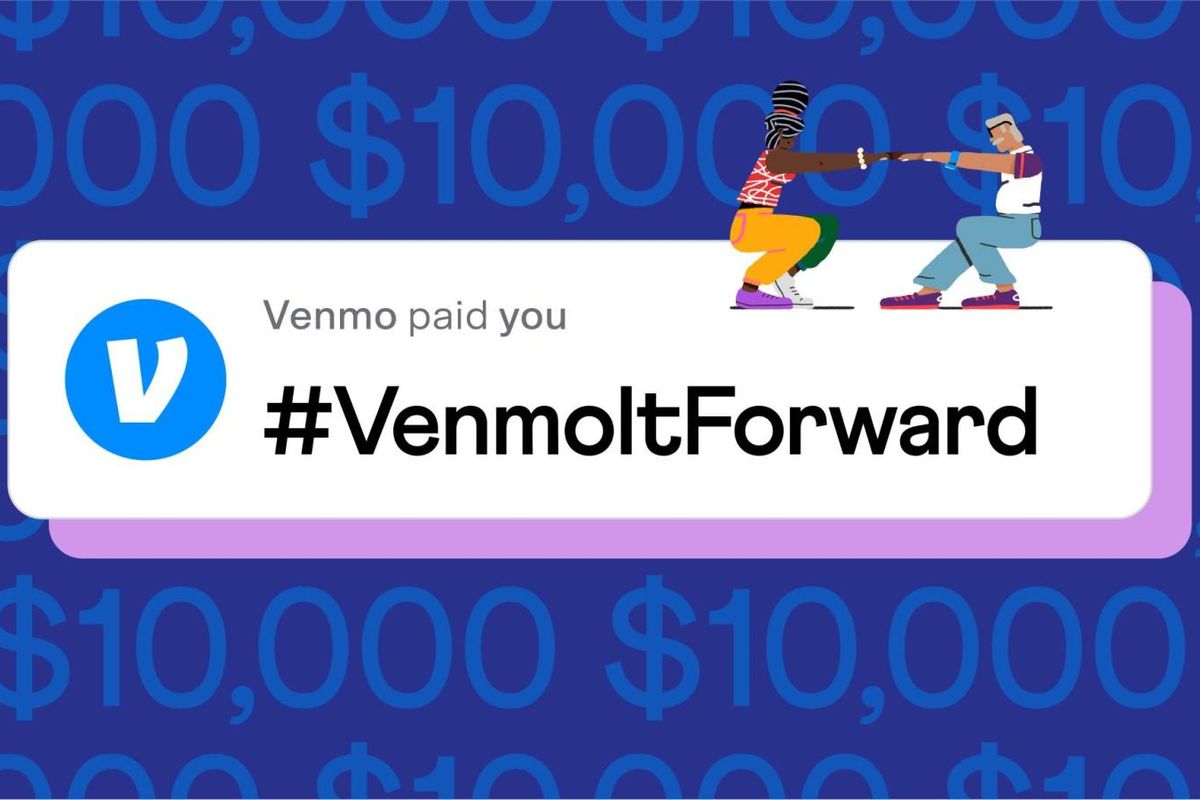 On Wednesday morning, Venmo and the hashtag #VenmoItForward were trending on Twitter.

The payment app started their #VenmoItForward promotion last year, dropping $20 in the accounts of 30,000 Venmo users who had recently given money to charitable causes, with the express intention that these generous people would use the added funds for more good. As far as corporate marketing ploys go, it was a solid way to encourage good behavior at a time when people were using the app more for supporting worthy causes than for splitting brunch bills.
---
That's not to say that it was an altruistic move — nothing a massive corporation does ever is. It was another example of a company using a veneer of generosity for self-promotion, like the Super Bowl ad that cost Budweiser millions so they could brag about giving away a fraction of that amount to charity.
#VenmoItForward was even a finalist for a Shorty digital marketing Award for social good. But now that the trashfire of 2020 is finally dying down and we're all getting used to living in the smoldering ruins, it's time for Venmo to abandon that veneer and the original meaning of #VenmoItForward, and just start tempting people with cash giveaways to use their app.
Hey! @Venmo, please fix your terrible privacy settings. In the meantime, here's how to fix them yourself. https://t.co/U4LBHB1zmy

— Mozilla (@Mozilla) 1623856681.0
Does the idea of making your financial activity available for public consumption as a form of "social media" creep you out? Well... what if we offered you and your "VFF" — that's Venmo Friend Forever, for the uninitiated — $500 dollars each!

That's the promotion Venmo decided to run on Wednesday. In exchange for downloading their app, following them on Twitter, retweeting the post, and tagging "the friend you Venmo the most" — nevermind giving them free advertising, plus a bunch of your data, which that they promise to use responsibly (wink) — they're giving away $10,000 in $100, $250, and $500 increments to pairs of financial buds!
No shame to anyone who jumps on the offer, but maybe Venmo's parent company, Paypal, could do more good by just paying a reasonable rate of taxes on the $900 million in revenue Venmo is projected to make as a financial middleman in 2021. Still, whichever marketing executive came up with this incredibly cheap ploy for social media engagement definitely earned their $500,000 bonus...
Related Articles Around the Web