Sports
Davis Said the Thought Came to Him After a Touchdown by the Chargers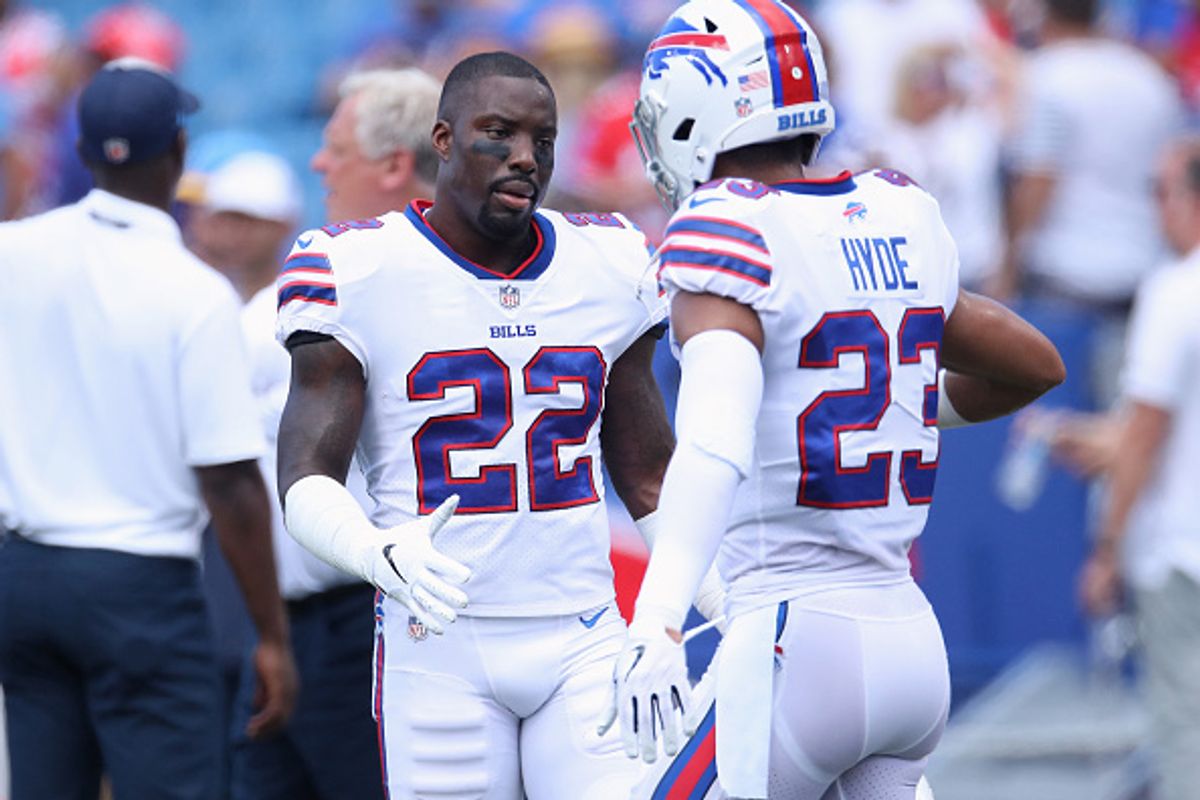 Getty Images
During a Chargers vs. Buffalo Bills game on Sunday, Vontae Davis — one of the most decorated players of the team — decided to get up and retire during halftime.
The Bills weren't doing so hot at halftime — the team was playing poorly and were already down 28-6. Cornerback Davis had made one tackle and watched the Chargers make touchdown after touchdown.
All of a sudden, he pulled himself out of the game and later announced that he wasn't playing anymore today. "He communicated to us that he was done," said Coach Sean McDermott. Everyone was puzzled because Davis was a former first-round pick and a two-time Pro Bowler — he also was not injured during the first half.
Later on, we learned that Davis didn't just leave for the second half — he retired from the entirety of the NFL.
In an official statement form Vontae Davis, he announced, "This isn't how I pictured retiring from the NFL." He went on to say that his physical health hasn't been where he wanted it to be and that he wasn't willing to sacrifice bits and pieces of himself anymore — contrary to what many believe to be a loss of faith in the team's ability to win.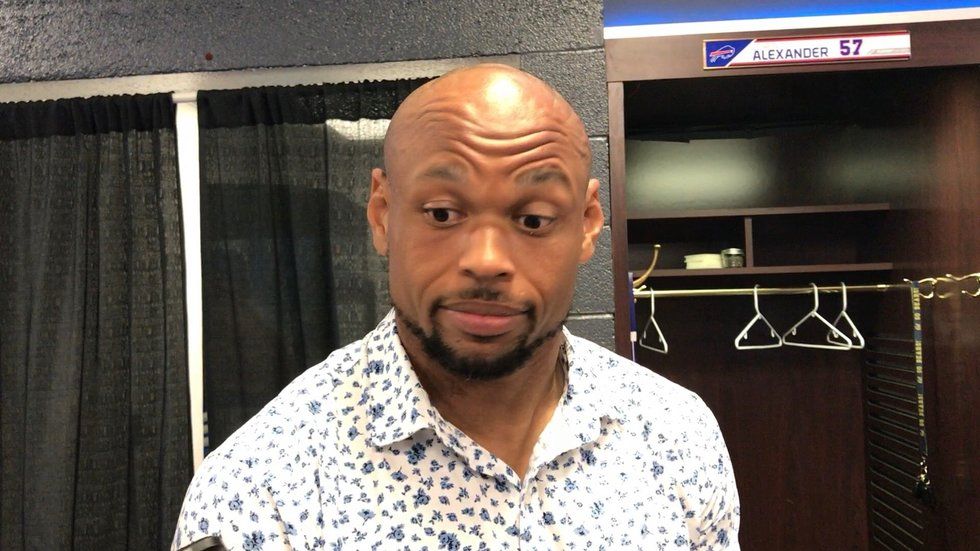 Bills LB Lorenzo Alexander said he was told CB Vontae Davis quit on the team and retired at halftime of Sunday's game. ESPN
Davis' teammates were especially angry with the cornerback — linebacker Lorenzo Alexander told ESPN that he has never seen this type of behavior before and that Davis didn't tell anyone of his actions beforehand. "It's completely disrespectful," said Alexander.

Perhaps this retirement wasn't what his teammates were hoping for but it does seem to make sense — Davis stated "I've endured multiple surgeries and played through many different injuries throughout my career and over the last few weeks, this was the latest physical challenge."
He goes on to say "Mentally, I always expect myself to play at a high level. But physically, I know today that isn't possible, and I had an honest moment with myself."
Davis missed 11 games last year due to a groin injury and has had at least three concussions in his career — the cornerback has also sustained a broken wrist and strains from his hamstring, knee and foot. The concussions alone have the ability to incapacitate him since studies have come out with a connection between concussions and chronic traumatic encephalopathy, a degenerative disease.
#VontaeCorner: The people who Succeed in life are those who don't QUIT...........

— Vontae Davis (@Vontae Davis) 1388096046.0
Players have also decided to share a 2013 Tweet by Davis where he states "The people who Succeed in life are those who don't QUIT..........." However, Davis probably didn't have a good grasp on his health back then.

No matter what the reason for Davis' decision was, it was a calculated one — an early retirement from the entire NFL at halftime doesn't just come from a split decision. And if you're on the outside, you certainly don't know what Davis and his family are going through and you probably don't want him to play without his heart being in it — everything is purely speculative.
---
Amber Wang is a freelancer for Popdust and various other sites. She is also a student at NYU, a photographer and intern at the Stonewall National Monument.
---
POP⚡DUST | Read More ...

Highlights of New Games and Announcements from Nintendo Direct
RECAP | 'American Horror Story: Apocalypse' Back to Scaring You with Very Real Scenarios
Homes Built by Brad Pitt's Katrina Charity Now Falling Apart