MUSIC
The folk tunesmith breathes new life into a classic
Jeffrey Kintner
This melancholic Springsteen cover by Wilder Adkins is worthy of the music legend.
Bruce Springsteen is the kind of rockstar we all adore. He's The Boss for a reason, with a legacy that stretches far beyond classic rock into much of mainstream pop, hip-hop, country, and folk music. He's inspired many of today's storytellers and performers to follow their dreams.
Wilder Adkins is among an exceptional class of musicians and songwriters whose music, while undeniably entrenched in the past, still manages to push forward in thrilling ways. This artistry is best shown with "Marietta," a slow-burning and sobering reinvention of Springteen's "I'm Going Down." Here, Adkins peels away the boisterous, arena-style production for a far more subdued and nuanced performance.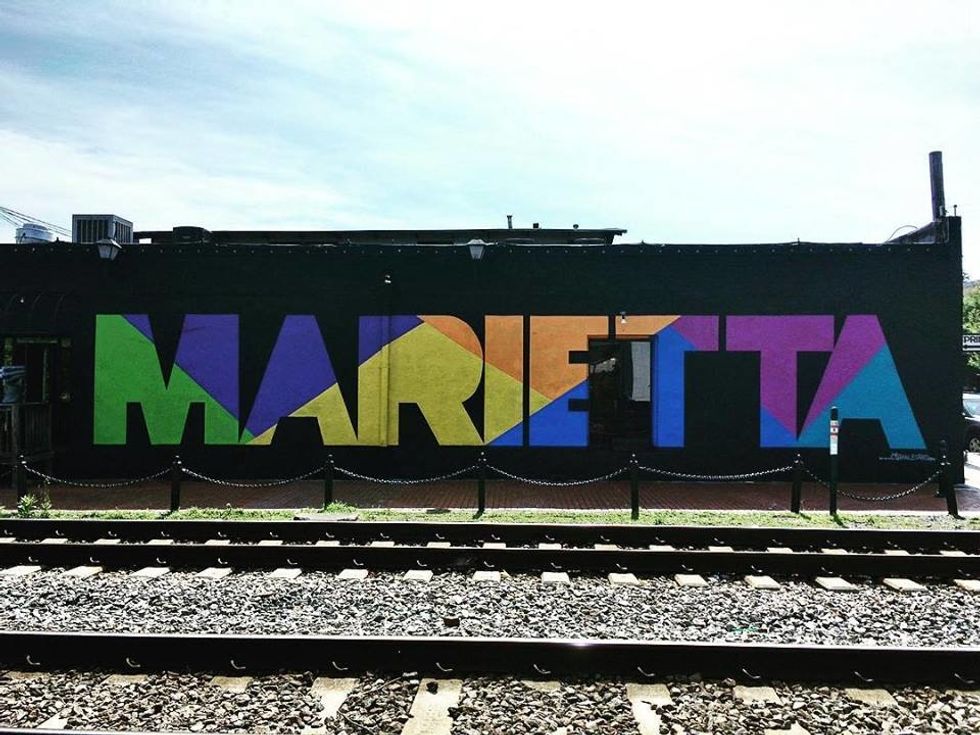 Wilder Adkins/Facebook
The idea to cover such an iconic tune popped into his mind when he was asked to pay tribute to Springsteen at an ATL Collective concert in 2017. Adkins tells Popdust, "As someone who works mainly in the folk genre, I had never played with a saxophone before. I really liked the way the Baritone sax sounded."
"Someone told me at the show that I was too melancholy and not angry enough to sing Springsteen's version of 'I'm Goin' Down,' so I rewrote the verses to make it all my own," he said. His new song and video premiere today.
While he dares to explore with the arrangement and composition, Adkins lingers on the old blues roots embedded within the song's echoing chambers. "I guess I'm just adding to the lineage," he thinks out loud. "To me, it's a song about a guy who's got to leave his girl because he knows it's not going to work out. He knows he's going to get some flack for it, and he's also probably sad for wasting so much time."
Adkins hails from Marietta, Georgia but now resides in Birmingham. In addition to Springsteen, he credits his early exposure to Neil Young and Van Morrison as influences on his craft.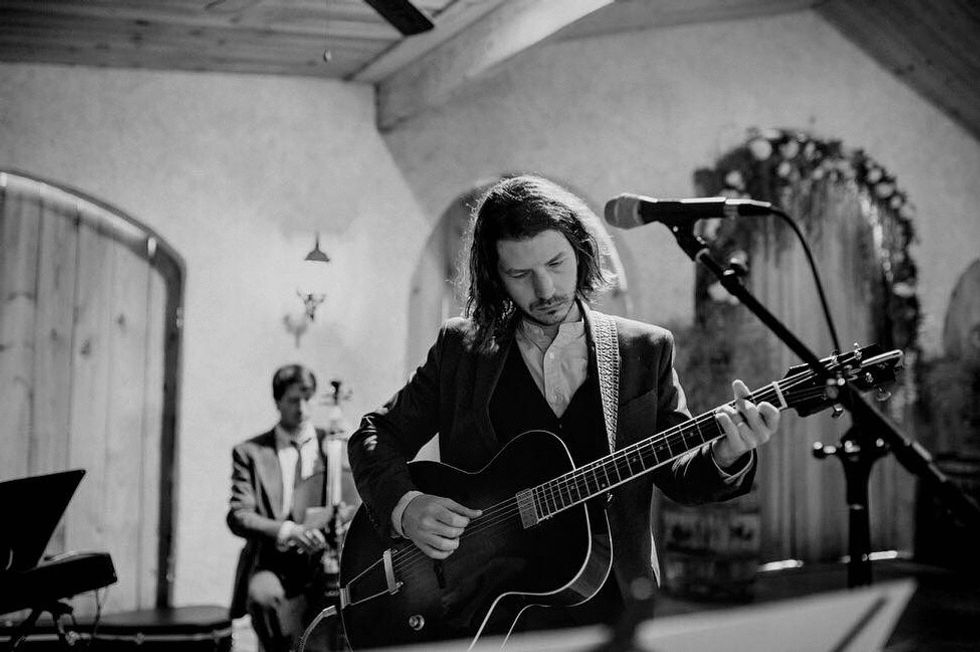 Wilder Adkins/Facebook
In the music video animation by Atlanta artist Ross Boone, Adkins uses literal imagery to heighten the material. He explains, "I told Ross that I thought it would be cool to have a lion playing saxophone, and he just took it from there."
"I think every little scene in the video has a bit of meaning, but hopefully people will take different things from it," notes Adkins. The visual carries with it a heavy magic, harkening to days of innocence and longing for truth in tragedy.
Adkins' voice is as bitter as it is sweet, dancing on the notes swiftly but tenderly. His chords pair nicely with Molly Parden's thrilling harmony work, which is both light and untouchable.
While this angsty version veers significantly from the fist-pumping nature of the original, there is enough of the melodic smoothness and charm to keep the listener engaged and thinking of the unspoken words behind the lyrics.
Watch below:
---
Jason Scott is a freelance music journalist with bylines in B-Sides & Badlands, Billboard, PopCrush, Ladygunn, Greatist, AXS, Uproxx, Paste and many others. Follow him on Twitter.

---
POP⚡DUST | Read More…
Popdust Presents | Hudson Taylor Whisk Us Away Into the Sky
Premiere | Tall Heights Set a 'House On Fire' Live at the Creamery Studio
Popdust Presents | CXLOE Breaks the Mold for Pop Superstardom