"The more I trust my own voice and instincts as opposed to listening to who someone else thinks I should be."
Women are killing it in the music industry, and song lovers couldn't be happier! In our column, #WomenCrushWednesday, each week, we'll feature an awesome lady whose tunes are blowing up our playlists and ask them about their musical journey.
This week we're shining a light on Katelyn Tarver, who has had a career that spans working with famous boy bands to acting in very cool projects. Most recently she has been working on some very cool new music. See what she has coming up and learn about her most recent single.
How did you become interested in music?

I loved music from a young age, but never thought it was something people pursued professionally until I did a singing reality show called American Juniors. It was like American Idol for kids, and it was the best experience of my young life! I got to sing every week, record in a recording studio, work with legends of the industry, etc., etc. So naturally, that opened my eyes to a career in music, and it's all I wanted ever since.

You released your debut album as a teenager and then went on tour with the Jonas Brothers. What was that experience like?

It was wild! I played a show with them in a tiny club in Orlando, then the next year they were back playing the arena down the street. It was cool to get to see first hand their rise to success and how fast it can happen. I learned a lot in that time, and it inspired me to keep working toward what I wanted.
You have also co-written songs for other artists. What do you enjoy about this work?
I like a lot of things about it. It's a nice way for me to take the pressure off and get out of my head because I can overthink everything when I'm writing for myself. It's also just a fun challenge to write different genres that don't necessarily come naturally to me. It pushes me and ends up making me a better writer all around.
What has been your experience as a woman in the music industry?

Mostly good, to be honest. I think being a woman in any industry is tough and requires you to fight a little harder to be heard and taken seriously. But I've just tried to stay as true to myself as I can and resist the situations where I feel pressured to be something I'm not. It's not always easy, but I think the more I can focus on growing in the knowledge of myself and what I like, the more I'm secure in who I am and who I want to be. The more I trust my own voice and instincts as opposed to listening to who someone else thinks I should be.
Tell us a little bit about your most recent single, "Labels."
I wrote "Labels" about the boxes we put ourselves in. Labels can be helpful in finding our place in the world, but oftentimes they can be hurtful and limiting and hold us back from being the full, complex people that we are. I wrote it from a place of being sick of putting myself in a box and holding myself back. We're more than what what people assume about us, and what we assume about ourselves.
You have released many singles over the past few months. Are there any plans for a full-length in the future?

I'd love to do a full length at some point! For now just releasing some EP's!
In addition to music, you have also acted. How did you get involved in that?

I was super lucky to get some good people around me to help me pursue acting. I've always loved performing and telling stories. Acting is just another way I can explore that.
You're going to be in Ballers this summer with Dwayne "The Rock" Johnson. How was the filming for the show?

So fun! It was awesome to get to work with such big actors on a more comedic show. It's a definitely a world I want to get more in, so I was grateful to get that opportunity.
What is coming up next for you?
Releasing my next EP Kool Aid very soon! Keep your eyes peeled!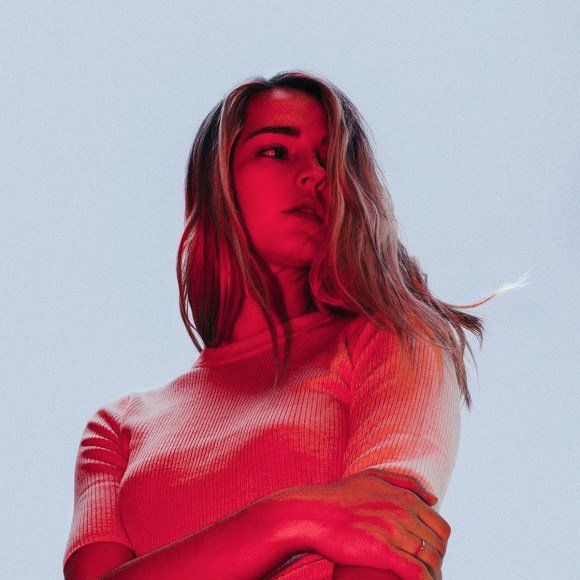 i0.wp.com
Rachel A.G. Gilman is a writer, a former radio producer, and probably the girl wearing the Kinks shirt. She is the creator of The Rational Creature and suggests you check it out. Also visit her website for more.
Have an artist we should profile? Send a pitch email to Rachel.
POP⚡DUST | Read More #WomanCrushWednesday...
#WomanCrushWednesday | Lauren Sanderson
#WomanCrushWednesday | Kendra Erika