TV
The Bright Eyes frontman and his fellow musician, Phoebe Bridgers, appeared in a mockumentary segment called "Meet the CONAN Staff."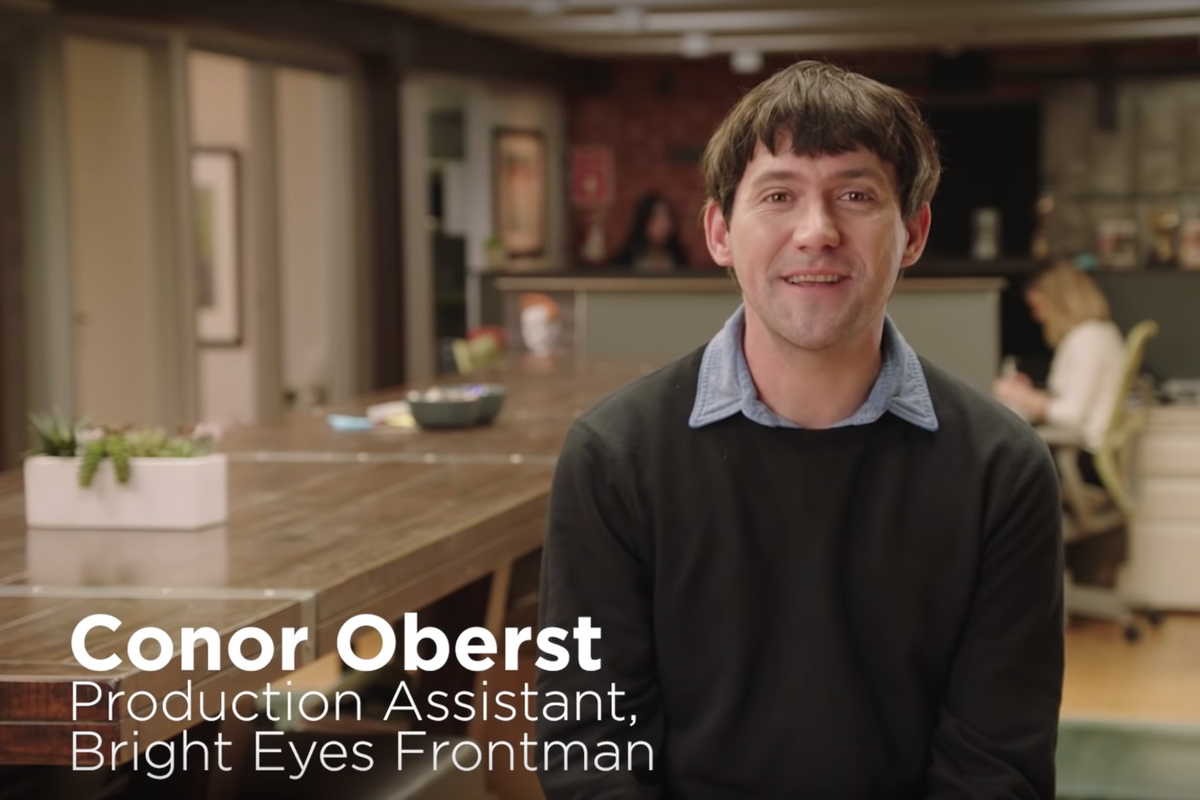 Courtesy of CONAN
What would happen if your favorite artist suddenly switched careers and became a production assistant on a late night talk show?
The CONAN team has given us a hint on what that strange scenario might look like. On the latest episode of "Meet the CONAN Staff"—a mockumentary series depicting behind-the-scenes shenanigans—Bright Eyes frontman Conor Oberst walks us through a day in the life of his new job.
"I sort of stumbled into the role of being the voice of the emo and indie rock movement," Oberst explains. "But that was just to pay the bills. Really, I wanted to break into late-night television production. I guess you could say I'm the Happy Gilmore of emo." But, like any assistant job, he faces his share of difficulties. Worst of all, he can't shake the habit of breaking out into his trademark quivering vocals: "The transition's been a little rocky. My brain is just so good at coming up with sad songs about how we're just pawns in this f--ked up game, that sometimes the lyrics just slip out."
Of course, Oberst isn't alone in his job. In this comical alternate reality, he works alongside his Better Oblivion Community Center bandmate, Phoebe Bridgers. Although Oberst's try-hard attitude gets some flack from his superiors, Bridgers naturally exudes an effortless cool factor. "Yeah, I'll probably do this for a while," Bridgers says. "But it's kind of a bullsh*t job."
Watch the clip and delight in the sad songs of late night TV below.