FILM & TV
NYC Film: Top 10 Indie Arthouse Theaters
RIP Landmark Sunshine Cinema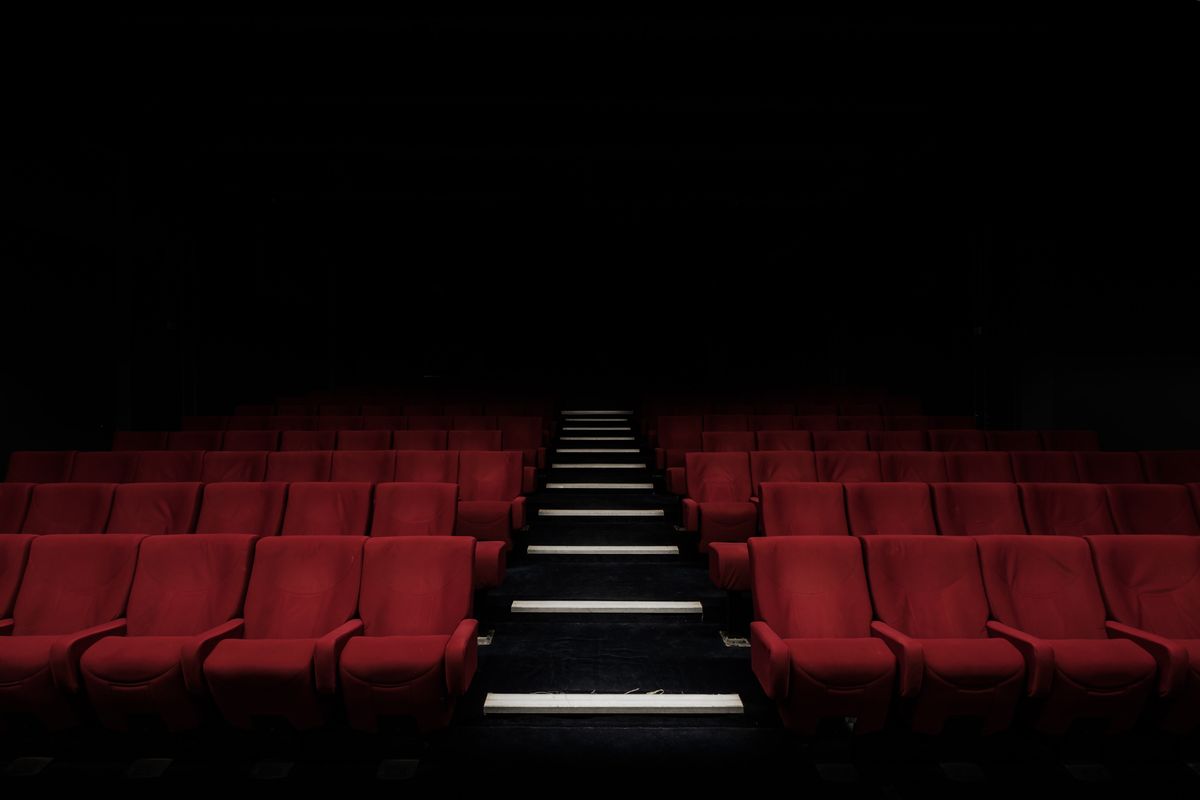 Movie theaters are like bowling alleys these days.
---
New York City is a city of extremes. In a city that never sleeps, nothing is permanent. Live in New York for more than a year and you'll see neighborhoods gentrified, buildings demolished, families relocated, and elaborately hidden speakeasies stored neatly in the back of your favorite coffee shops. To many, this is gentrification, to others, capitalism. Generally speaking, it's NYC's biological clock, ticking in a timeless loop as generations of families and bodega store owners shape-shift their communities and zip codes.
Landmark Sunshine Cinema, the indie movie theater I frequented on a college budget—and that's telling— is no more . The theater (a neighborhood staple known for its ornate architecture and design) was previously a church and renovated and renamed in 1917. Who is mourning the loss of this Lower East Side Manhattan gem? I suppose college-aged waitresses or minimum-wage employees who possess erratic schedules and have equally random inklings to see arthouse films. Or Bowery Poetry interns. Or film students. Or college students who don't go to class at all. Or really hip dads and yoga instructors.
Or no one? "Netflix and chill" isn't a defined term in the dictionary... yet, but it's what most Americans are doing, subscribing to streaming services like Hulu, Amazon Prime, and YouTube instead of packing up the car for a family night. People don't go to the movies anymore—they stream them, pause them, put them down for later, or simply browse for other titles.
Movie theaters are like bowling alleys these days. Some people care. Some don't. Some appreciate the novelty. Others have three Tinder dates lined up for the week. There will always be a wave of change in this city, and a war between the old and the new, the artful and the accessible. Not everyone's looking for the "champagne" of movie theaters.
So, unfortunately, the special place that made Houston Street special to me is now gone. But, fortunately, NYC is pumped with collagen and wearing four layers of Spanx, and will likely supply us with someone who's acquired a nice trust fund to buy up the next niche movie house. And thus, the cycle will continue, and yet more places to see Tommy Wiseau's masterpiece, The Room . But in the meantime, where can a barista or aspiring pianist find the next indie flick starring or directed by Greta Gerwig ?
Just look for other hip baristas and pianists, of course.
Brooklyn Academy of Music: BAM Rose Cinemas
As a multi-arts theater, the BAM is a great place to see the latest plays buzzing in the literary community, foreign films, and indie's latest critic darling. A house of many artists, performers, and audiences, you're sure to see something special here (or will at least pass by it on your way to the Atlantic Terminal Mall or the recently built Whole Foods).
Angelika Film Center
Angelika Film Center and Sunshine Cinema were synonymous, to me. A few blocks away from Sunshine, Angelika is another Lower East Side gem. Angelika houses plenty of controversial, critic-stirring films, often showing first-time directors and indie classics. Inside is quaint but charges exuberant prices on refreshments and midday treats—a warning for all those hungry college students not in class. Angelika isn't a cheap date. Put aside, at a minimum, 30 dollars for the ticket, soda, and a vegan, gluten-free, indigenous oatmeal cookie you'll likely buy and regret.
IFC Center
Conveniently close to the A train and considerably housing the smell of old carpet, the IFC Theater in Greenwich Village was once known as the historic Waverly Theater. I just know it as the theater that always has a great mixture of indie, old, and new commercial releases. You can watch Alejandro G. Iñárritu 's latest masterpiece, Titanic , and Marvel's Spiderman all in the span of a day. The adequately-priced refreshments and cushions that smell of mildew are perfect for audience immersion, trust me.
Film Forum
Another independent, non-profit theater since 1970, Film Forum is open 365 days a year and has three screens. Usually housing foreign art films and American titles, Film Forum is a legendary movie house in Manhattan, showcasing a diverse repertory of foreign art films.
Paris Theatre
The movie house was originally opened in 1948 and is now operated by City Cinemas. Known for showcasing foreign films—French cinema, mostly—this Midtown single-screen theater is a great spot to catch film premieres or the latest Jean Luc Godard screening.
The Quad Cinema
Another staple in Greenwich Village, Quad Cinema is New York's first four-screen multiplex theater. Its range of vintage cinema and documentaries is perfect for a night out or an idle film student.
Film Society of Lincoln Center
Hello New York Film Festival! Home of American and international film screenings, Lincoln Center is as New York as it gets. Films are shown in their original 35mm format.
Anthology Film Archives
If you're into experimental, avant-garde cinema, this is your theater. It usually screens a diverse selection of arthouse cinema, and was founded by John Mekas , a poet, and filmmaker, known to many as the "godfather of avant-garde cinema."
Cinema Village
Similar to Angelika, Cinema Village tends to screen provocative foreign and independent films. It is one of the oldest movie houses in Greenwich Village. Small, quiet, and quaint, the theater is perfect for date night.
Nitehawk Cinema
Nitehawk screens mostly commercial releases, but they often have midnight screenings of indie classics. This dine-in theater serves cocktails and food right to your chair and is located in the heart of Williamsburg. The menu, designed by Saul Bolton , is a refreshing take on American global fare.
I will miss buying my tickets at Sunshine Cinema, the caramel bricks, and walking up the stairs to theatre 3, but New York has a way of replenishing fallen staples with new ones. Here's to supporting other indie, arthouse theaters in Manhattan and beyond. Go forth film lovers and find the next niche cinema experience.
Shaun Harris is a poet, freelance writer, and editor published in avant-garde, feminist journals. Lover of warm-toned makeup palettes, psych-rock, and Hilton Als. Her work has allowed her to copyedit and curate content for various poetry organizations in the NYC area.
POP ⚡ DUST | Read More About Film/TV...
Feeling Guilty About Loving 'Love'
SATURDAY FILM SCHOOL | 'A Quiet Place' Is Terrifying in All the Right Ways
WTWD? | Questions on Season 8: Episode 13
BOX OFFICE BREAKDOWN | All is fair in love and its consequences