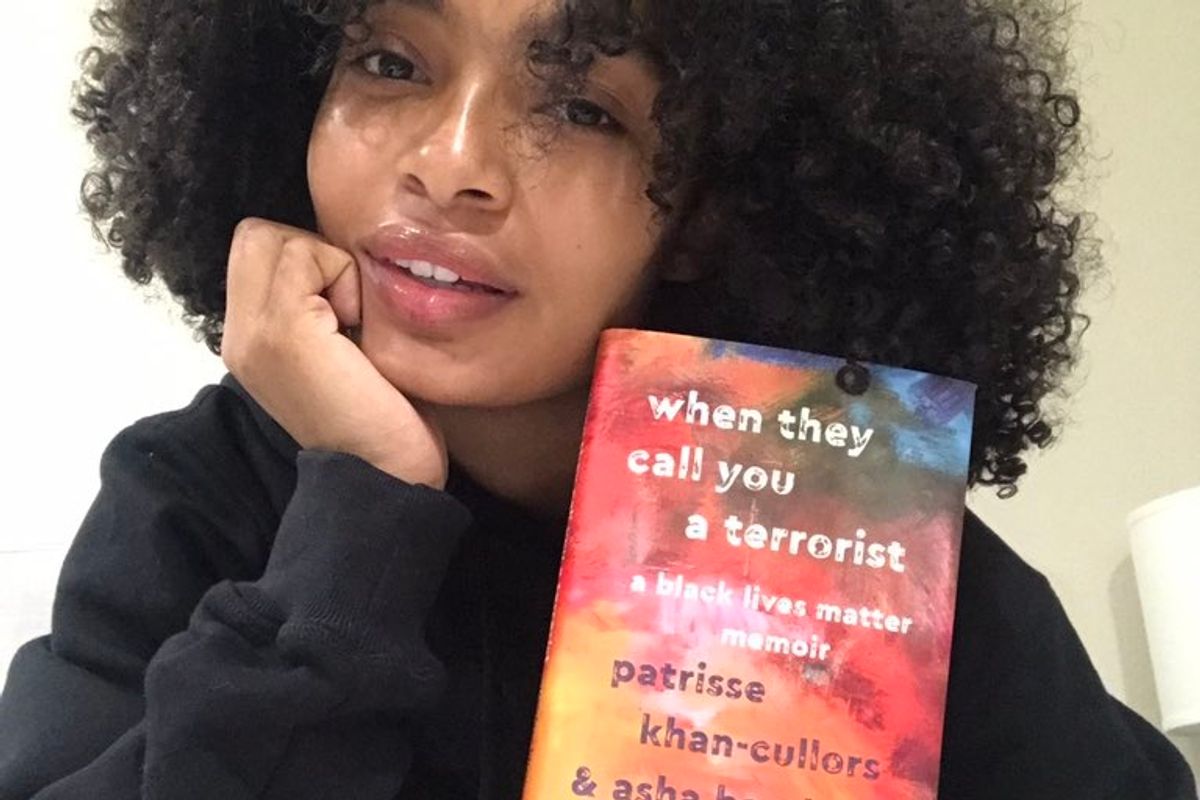 Books can change your life.
Celebrities know this, and many of them have been more than willing to share their favorite reads with the public. From Beyonce to Donald Glover to Emma Roberts, here are 11 celebrities' book recommendations. They'll give you a unique window into the mind of your favorite star—and maybe they'll even catapult you onto your own path to stardom.
5. Yara Shahidi: When They Call You a Terrorist
Actress, model, and activist Yara Shahidi recommends When They Call You A Terrorist, written by Patrisse Khan-Cullors and Asha Bandele, co-founders of the Black Lives Matter movement.
"Literature, from my obsession with James Blake and Toni Morrison, to my introduction to Steve Biko's work, has always been about self education and breaking the barriers of inherent isolationism by delving into the stories of others and realizing they are our own," wrote the Grown-ish star in a caption. "The one thing that traveled with me to LA/Paris/NY is [Patrisse Khan-Cullors'] memoir (which by the way, is a NY times BEST SELLER). Her personal story and beautiful telling of her growing up and into the Black Lives Matter movement is why we must #TellBlackStories."