MUSIC
An Artist Painted 50 Cent as Taylor Swift, Starting the Greatest Rap Feud Ever
"Who the f*ck keep painting these murals of me all over the place?"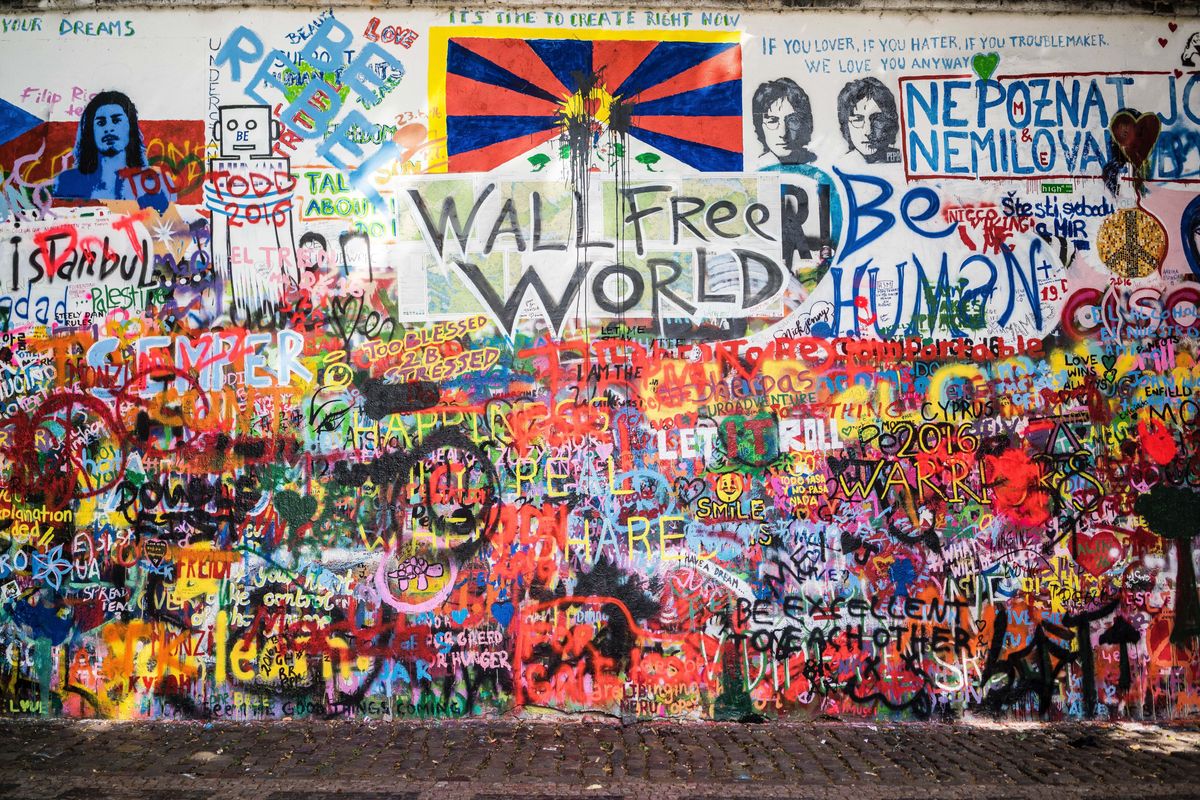 In 2018, an Australian "meme artist" named Lushsux painted a giant mural of acclaimed rapper 50 Cent crossed with less-acclaimed rapper Tekashi 6ix9ine.
Lushsux didn't create the original image. His MO is typically to paint pre-existing memes onto public walls (as was the case with his best known work—a mural of Hillary Clinton in a bikini). Luckily, 50's snapback to the original photoshopped image was funny enough to catch Lushsux's attention.
---
So he turned it into a mural, which 50 immediately reposted with the caption "man of all the sh*t you could have painted on the wall, you paint this sh*t," along with some other expletives.
This would plant the seed for the greatest probably fake rap feud of the modern era.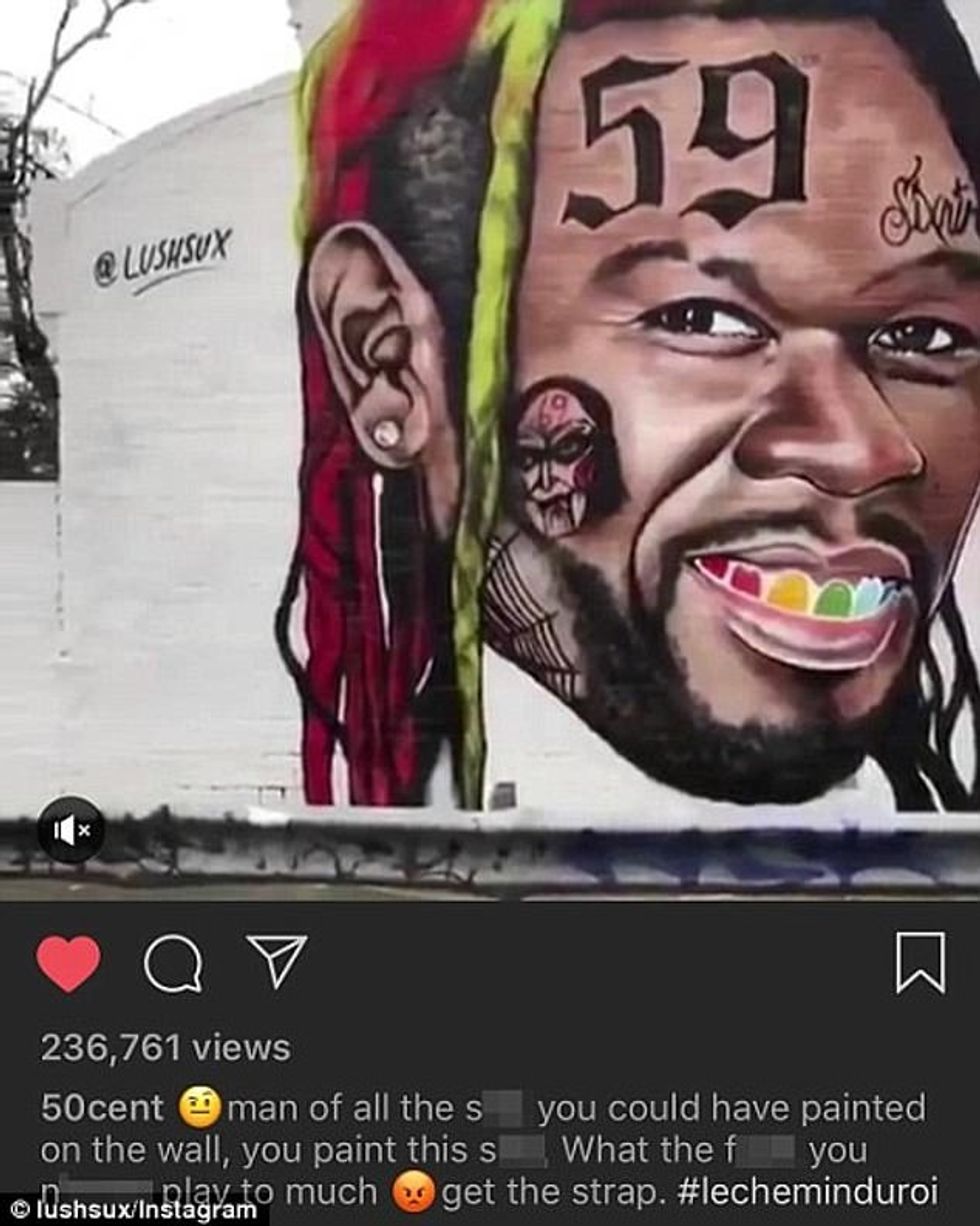 Lushsux
The beef laid dormant for nearly two years. Then, a week ago, Lushsux posted a new mural featuring 50 with Donald Trump's hair, titled "THE 45 FIF PRESIDENT." 50 immediately reposted it, saying: "Look at this sh*t man, the f*ck is wrong with these people."
50's opposition only seemed to egg Lushsux on, as barely a few days later, 50 crossed with Post Malone appeared on a garage. "Who the f*ck keep painting these murals of me all over the place," shared 50 in a post-50 Post post.
The murals kept coming, almost as fast as 50 could share them on Instagram. There's 50 as former People's Republic of China chairman Mao Zedong.
There's 50 wearing a Yankee hat with no brim. This one caused 50 to posit: "ew let me find out somebody paid him to do this." Indeed, could some shadowy figure possibly be funding Lushsux's tirade of 50 Cent-centric murals from behind the scenes?
Who knows, but here's 50 mixed with Taylor Swift, labeled "SWIFTY CENT...SMASH OR PASS?" In his inevitable retweet, 50 answered the question: "I'd like to hit this MF right in the back of his head while he doing this sh*t."
Most recently, Lushsux depicted an alternate reality 50 Cent after "TOO MANY TRIPS TO THE CANDY SHOP..." caused all of his teeth to fall out. At last, 50 had no other options but to accept his newfound lot in life as Lushsux's muse. "This is some bullsh*t man, but how the hell is he doing it so fast," posted 50. "Alright he's talented, but why the f*ck he pick me."
So is 50 in on the joke? Almost definitely. In fact, considering his marketing book, Hustle Harder, Hustle Smarter, just came out (published under his real name, Curtis Jackson), there's a decent chance that 50 is the one funding these murals in the first place. If that's the case, major props to 50 for a genius stroke of viral marketing.
Of course, there's another alternative, a darker reality where the beef is entirely real...a reality in which the real culprit is Ja Rule.